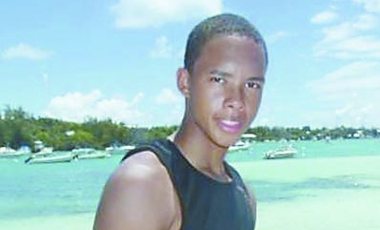 HARRISBURG, Pa., Jan 5 (Reuters) - Members of a Penn State University fraternity will not face criminal charges for hazing a student who later committed suicide, after a grand jury found no evidence to link the incidents, Pennsylvania Attorney General Kathleen Kane said on Tuesday.
Marquise Braham, 18, jumped from a building to his death in March 2014. His father, who has sued the school, Phi Sigma Kappa fraternity and four of its members, claims Braham appeared to suffer a breakdown following the hazing.
"The grand jury found no evidence of a link between the fraternity pledging process and Braham's death," Kane said in a statement.
Representatives for the university and for the Braham family did not immediately respond to requests for comment.
Braham threw himself off the roof of a hotel in Uniondale, New York, during his spring break, months after he pledged the fraternity in the fall of 2013.
The grand jury interviewed 11 witnesses, including the director of student affairs for the Altoona campus of Penn State University.
The jury's report chronicled a series of harsh hazing rituals for the fraternity's prospective members, including being forced to drink dozens of beers and then vomit them up and having to endure verbal and physical abuse during "hell week" without showering or sleeping.
But Braham was later elected as secretary of the fraternity and appeared to be close to his fellow members, the grand jury said.
Penn State suspended the fraternity chapter following Braham's death. (Reporting by David DeKok; Writing by Joseph Ax; Editing by Andrew Hay)
Calling all HuffPost superfans!
Sign up for membership to become a founding member and help shape HuffPost's next chapter