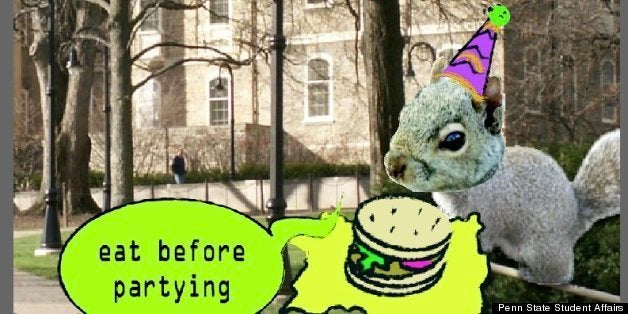 Penn State University knows its students love squirrels, perhaps so much so that virtual squirrels with funny hats can help curb excessive drinking on campus.
Most colleges attempt to tame partying with an approach that feels straight out of an after-school special, but Penn State's University Health Services taps into students' love of random Internet memes with an e-card it sends to undergrads on their 21st birthdays. The card features squirrels wearing goofy hats -- much like those old Quizno's Subs commercials -- giving advice about safe drinking. The message includes tips like making sure to eat before partying and drinking plenty of juice or water to stay hydrated.
About two-thirds of Penn State students admit to regularly drinking on Friday and Saturday nights, according to a 2013 survey issued by the student affairs office, and one-third drink on Thursdays. More than half say they've had to babysit a friend who drank too much.
The squirrel-themed 21st birthday card is an effort from Penn State's University Health Services and The Partnership - Campus and Community United Against Dangerous Drinking. It's been around for a few years, but was apparently new to the Chronicle of Higher Education and the PSU student blog Onward State, which both wrote about the gesture this week.
The birthday campaign is also just more evidence that Penn Staters are really into squirrels. The @PSU_squirrel Twitter account has a big following, and Sneezy the Squirrel has captured the hearts of people on campus, thanks to "Squirrel Whisperer" Mary Krupa.
Much like the student affairs office's e-card, Krupa places funny hats on top of the squirrel's head, then takes photos and posts them to Sneezy's popular Facebook page.
"While our e-card's been around long before Sneezy, they are both symbolic of the admiration people have for the student-friendly squirrels of Penn State," said Jill Nadorlik, marketing manager for University Health Services at Penn State. "There are hundreds here on our tree-lined campus and they are almost as popular as the Nittany Lion," the school's official mascot.
But why is Penn State so obsessed with squirrels? Valley Magazine claims there's something about the acorns in State College that makes the little furry creatures far more friendly than the average squirrel.
At any rate, it appears students look forward to hearing from the birthday squirrel once they reach 21: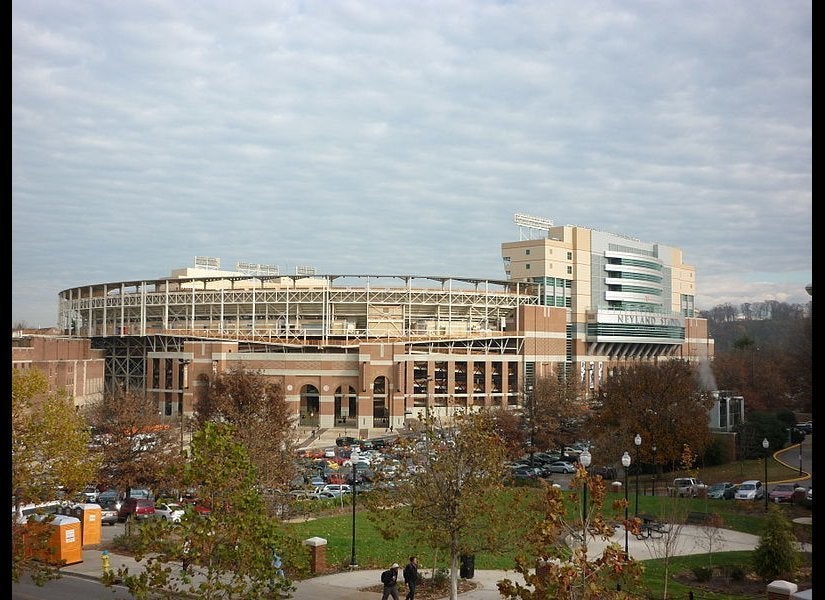 The Top 20 Party Schools: Princeton Review Rankings 2012