The Republican-backed legislation has inspired a groundswell of activism, with reproductive rights activists and medical professionals organizing rallies at the state Capitol in Harrisburg and personally lobbying state lawmakers.
Pennsylvania's Democratic governor, Tom Wolf, has repeatedly pledged to veto the legislation as soon as it reaches his desk ― but it's possible Republicans in the state legislature could override that veto.
Recent history indicates the bill might pass, although the margin could be small. When the state Senate sent the bill to the House in February, it passed with just two votes short of the veto-proof majority — one Democrat voted for it and three Republicans voted against it. And the House introduced a similar bill last week, a version of which stalled in the Senate after they passed it last June.
Wolf has taken a personal role in advocating against the legislation, holding events with activists, doctors and women who have had late-term abortions that would be restricted if the bill becomes law.
"We've got to keep politics out of the doctor's office," he told The Huffington Post.
In addition to restricting women's health care choices, Wolf thinks the bill goes against the state's values.
"We were founded by William Penn, on the basis of freedom of conscience, and from his time on, we attracted people from all over the world, based on the idea that they came here, and they could make their own, most personal decisions," he said.
"Making sure that women continue to have the right to make their own decisions, I think, is right in line with that tradition. It's a rich tradition," Wolf said. "When people are choosing where to go to school or begin their professional lives or where to start their business or family, Pennsylvania has got to show that it's open to them. This bill just says the reverse, that you can't make your own decisions here, this is not a place where we value freedom of conscience."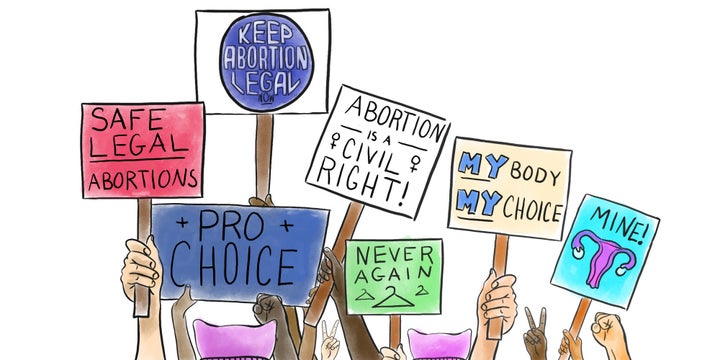 Almost 20 states have passed laws banning late-term abortions. Pennsylvania's bill goes further by taking a step that reproductive rights groups and medical professionals say is unprecedented: restricting a medically accepted abortion method called "dilation and evacuation."
The provision is similar to lawmakers "specifying which medical tools can be used in a surgical procedure," said Sari Stevens, executive director of Planned Parenthood Pennsylvania Advocates, the political arm of the family-planning organization.
"There is no other field of medicine where it would be appropriate for 253 predominantly white male legislators to say, 'This is how you practice medicine,'" Stevens said. "We haven't seen any bills with the combination of these two prohibitions before, and we believe both to be unconstitutional, and remarkably so when combined together. It's not only an unconstitutional ban. It goes farther than many bans we've seen in the country, if not most."
Lisa Perriera, an OB/GYN and abortion provider at the Philadelphia Women's Center, said she believes the bill restricts doctors' abilities provide the best care for their patients.
"It is a safe medical procedure that I know how to do," she said. "If a woman is asking me to have a procedure, and that's the right choice for her, who is a legislator to tell me that she shouldn't be able to have that safe medical procedure?"
"This bill just says ... that you can't make your own decisions here, this is not a place where we value freedom of conscience."
Perriera, who also does advocacy work as a board member of the Women's Law Project, a Pennsylvania-based women's rights group, dismissed the logic of conservative lawmakers trying to justify abortion restrictions.
"These laws are always couched in the way that they are there to make things safer for women, and that is just malarkey," she said.
Opponents of the bill have protested that lawmakers did not allow public testimony on the legislation, meaning medical professionals couldn't provide their input. Many doctors and medical organizations across the state ― including the state's branch of the American Congress of Obstetricians and Gynecologists and the Pennsylvania Medical Society ― have warned against passing the bill.
"[It] sets a dangerous precedent by legislating specific treatment protocols and would significantly jeopardize the open dialogue within the physician/patient relationship," the Pennsylvania Medical Society's president wrote in a letter last year.
"It just seems like the facts are irrelevant, and this is just, you know, the die is cast, this bill is going to be passed, and the medical community's input is just irrelevant to them," Stevens said, describing the lack of transparency on the bill as "incredibly shady."
Wolf said he is "pretty confident that my veto would be sustained." But given the close margins in the Senate, activists are focusing their attention on state representatives who might swing the vote.
A number of groups are planning to rally at the state Capitol when lawmakers return to session on March 13, said Perriera, adding that she and other doctors intend to personally lobby legislators.
"Even though they don't want to hear what our medical opinion about this law is, we're going to make sure they hear it," she said.
Before You Go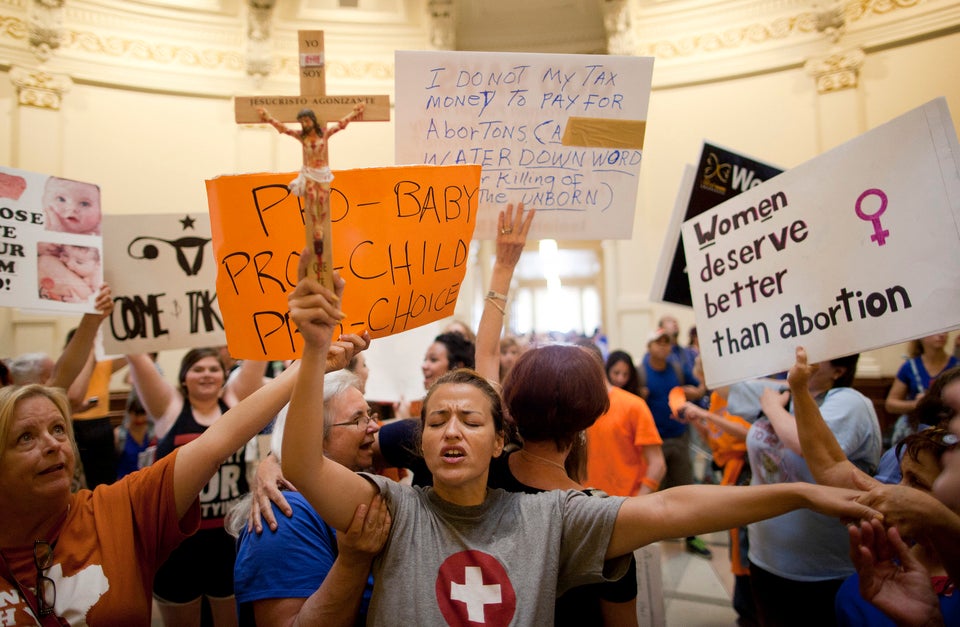 Abortion Protests Around The Nation
Popular in the Community