For artist Adam DelMarcelle, the worst-case scenario would be if nothing happened.
After all, that's the big problem facing his hometown's epidemic of heroin-related overdose deaths. No one is doing anything about it. Nothing is happening, he says, at all.
Residents in the small town of Lebanon, Pennsylvania, awoke on Wednesday morning to discover that the town had been plastered overnight with DelMarcelle's artwork. Cheerful images of flowers and birds, common motifs in the Pennsylvania Dutch folk art tradition, coexist alongside corpses and body bags. A pop-art postcard beckons "Greetings from Lebanon, PA!" as cans of Narcan, a prescription drug used to block the effects of an overdose, flow freely like soda into the mouths of tortured-looking men. A police officer shakes hands with the county coroner, declaring a death certificate to be 'low priority,' as a dark hellscape looms in the background.
It's that last image, DelMarcelle suspects, that explains why the posters were removed by police less than twenty-four hours after they first appeared.
According to the Lebanon Daily News, the removal of the signs has nothing to do with their content, and everything to do with city ordinances, which states that "No person shall post signs, advertisements, cards, posters or anything of like character upon light and traffic standards, utility poles, parking meters and trees, located along the streets and highways, or in public parks in the City." Lebanon police chief Todd Breiner has stated that he shares the same goals as DelMarcelle: they both want heroin dealers off the street.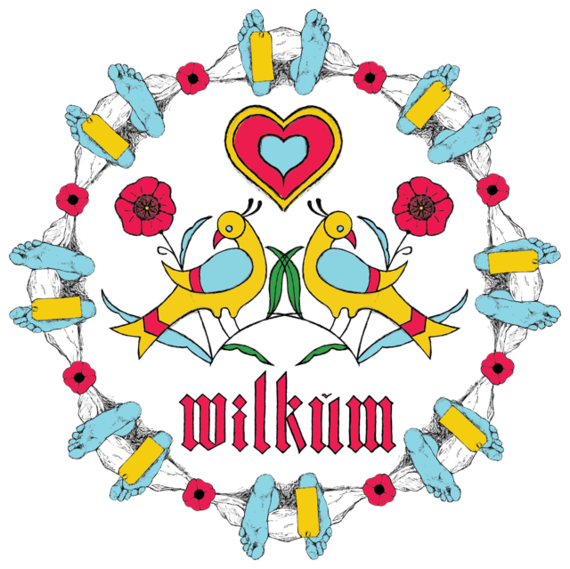 More people died from drug overdoses in 2014 than in any previous year on record, says the Center for Disease Control. Pennsylvania has been hit particularly hard, with death rates above the national average. Across small-town America, opioid abuse is no longer confined to major cities: it's a problem that is increasingly devastating across boundaries of race, gender, and socioeconomic class.
Earlier this week, President Barack Obama called upon Congress to pass an additional 1.1 billion dollars in federal funding to expand access to opioid treatment, and designated September 18th - September 24th, 2016, as "Prescription Opioid and Heroin Epidemic Awareness Week." The date is a bitter one for DelMarcelle, whose brother Joey passed away from a heroin overdose on September 19th, 2014. While national policy has focused primarily on education and awareness campaigns, DelMarcelle cites the efforts undertaken by nearby Lycoming County as a more immediate, practical solution.
Lycoming County Coroner Charles Kiessling has begun listing overdose deaths as homicides, rather than accidental. While perhaps the difference may seem inconsequential -- a death by any other name is still a death -- ruling these deaths as homicides expands the likelihood that dealers will be arrested and charges will be filed.
"They're not accidental deaths," Kiessling said, in an interview with the Washington Post earlier this year. "They're homicides. Drug dealers are murderers. They need to be prosecuted as murderers."
Keissling's decision is controversial, reminiscent of the "tough-on-crime" approach that decimated communities of color during the War on Drugs. It remains to be seen whether the change in classification will result in more prosecutions of drug dealers. Still, says DelMarcelle, it's something worth exploring, as anti-drug prevention programs have been well-intentioned but largely ineffective. "Awareness is a fantastic thing and treatment is a fantastic thing. But you have to get the dealers off the street, period."
While the printed posters have been destroyed, the images are preserved online at What Heroin Sounds Like, a Facebook page encouraging visitors to share their personal stories of the heroin crisis. DelMarcelle has been approached by multiple venues interested in a gallery exhibition, and says that future iterations of this project -- including street art, community forums, discussions, and performance pieces -- are forthcoming.
He also says that he's not planning to stop until something has been done to help combat this problem. "I live in this community," he says. "And I love it."