The Pennsylvania Supreme Court on Thursday agreed to hear an expedited argument in a case challenging the state's congressional map, setting the stage for a potential decision on the constitutionality of the map ahead of the 2018 midterm elections.
The League of Women Voters and nearly 20 Pennsylvania voters filed the lawsuit against the state in Commonwealth Court in June. They claim the state's Republican-drawn congressional map violates the state constitution's protections on freedom of expression and equal protection, because it deliberately dilutes the influence of Democratic voters in the political process. The Brennan Center for Justice has described the map as one of the most egregious examples of a political party drawing a map for its own benefit ― a process often called gerrymandering. In 2012, Republicans were able to win 13 of the state's 18 congressional seats, and were able to retain a similar share of seats in 2014 and 2016 even though the party's share of the statewide vote only went up by a few points.
The plaintiffs in the state want the court to block officials from using the plan in future elections and require the legislature to draw a new plan.
"We will leverage this expedited process to ensure the map is struck down and a new map that complies with the constitution is created in time for the 2018 election," Mimi McKenzie, legal director of the Public Interest Law Center, one of the groups representing the plaintiffs, said in a statement.
The case is one of two redistricting lawsuits challenging Pennsylvania's congressional map. The other suit is moving through federal court.
In October, the U.S. Supreme Court heard a challenge to Wisconsin's state electoral map in which plaintiffs alleged that the map violates the U.S. Constitution. The case is being closely watched because the high court has never articulated a standard for judging whether a map is unconstitutional. The case moving through the Commonwealth Court does not depend on the outcome of that case, because it deals with alleged violations to the Pennsylvania constitution, not the U.S. Constitution.
Before You Go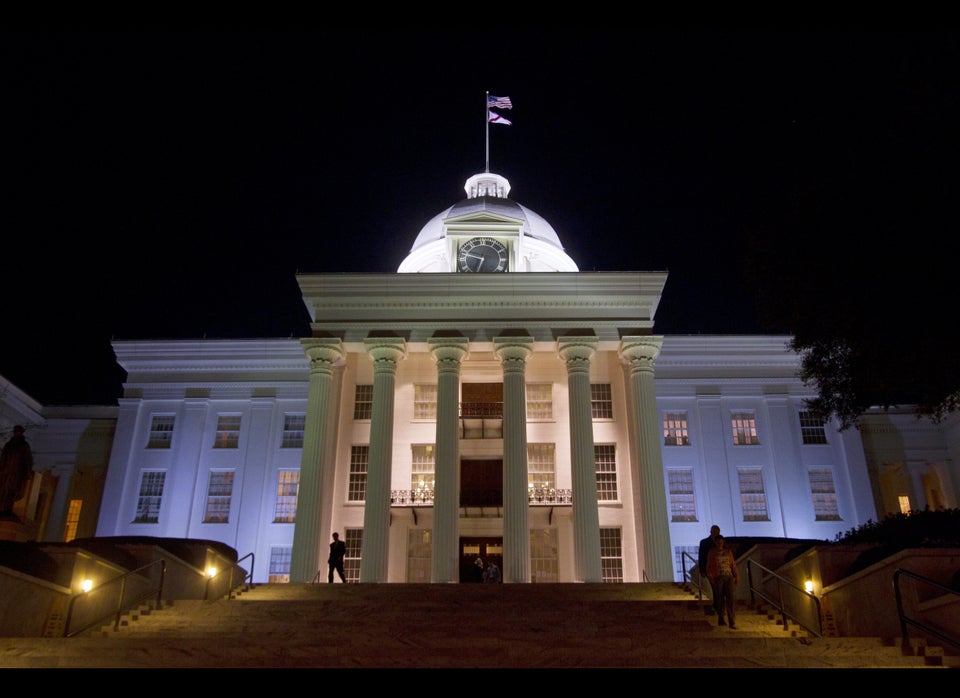 U.S. State Capitol Buildings
Popular in the Community