In its 5-2 ruling last month, the Pennsylvania Supreme Court held the congressional map was so partisan that it "clearly, plainly and palpably" violated the state's constitution.
Lawyers for House Speaker Michael Turzai (R) and Senate President Pro Tempore Joseph Scarnati (R) asked the court to throw out multiple orders in the case because they said Justice David Wecht (D) had taken a position opposing gerrymandering during his 2015 campaign for his high court seat. The justices run for office in partisan elections in Pennsylvania.
The Republicans also called on Justice Christine Donahue, another Democrat, to further disclose her views because she said as a candidate three years ago that "gerrymandering will come to an end" if she, Wecht and another Democrat were elected to the high court.
The Republicans' filing pointed to several publicly reported comments made by Wecht. Among those was a remark at a 2015 candidate forum in which he said "gerrymandering is an absolute abomination. It is a travesty, it is deeply wrong."
He told a Lancaster County editorial board that one of the ways the state could fix low voter turnout was by working to "stop this insane gerrymandering. ... People who are disenfranchised by this gerrymandering abomination eventually lose faith and grow more apathetic. Why? Because their voting power has been vastly diluted and they tend to figure, 'Well, I can't make a difference, I'll just stay home.'"
In those comments, Wecht alluded specifically to redrawing state legislative districts ― not congressional maps, which are the subject of the Pennsylvania Supreme Court's ruling. In Pennsylvania, state districts are drawn by a commission, with four members appointed by the parties and a fifth member picked by the other four or, if they can't agree, by the Supreme Court. Wecht referred to the importance of the Supreme Court's role in picking that fifth member.
Friday's filing was the latest in a series of steps Republicans have taken to challenge the Pennsylvania Supreme Court's ruling against their congressional map. They have appealed that decision to the U.S. Supreme Court and Scarnati had said he won't comply with the state court's order to turn over election data because he believes it's unlawful.
Stephen Gillers, a law professor at New York University and an expert on legal ethics, said that although the U.S. Supreme Court has made it clear that state judicial candidates can announce their views, it was not clear whether a state can forbid a candidate from making a "pledge or a promise."
"The petition makes a strong argument that one justice should not have sat [on the gerrymandering case] because of his campaign statements, which read to me like a promise, not merely an announcement," Gillers said in an email to HuffPost, speaking about the Republican leaders' request.
But he added, "HOWEVER, it is universally understood that a litigant has a duty to make a recusal motion quickly after she learns or could have learned the facts warranting recusal. You can't hold back and see how the judge will vote and then seek recusal, or first start your research on the judge's statements, if you lose."
Gillers pointed out that there was a public record of Wecht's earlier remarks ― the media reported them in 2015 ― and suggested that "a little research before the case went to the state supreme court" would have uncovered them.
Turzai spokesman Stephen Miskin said the Republicans were only moving for disqualification now because they had been unaware of the comments. He said Wecht should have disclosed them.
Gillers disagreed with the argument.
"The litigant cannot do nothing on the assumption that the judge will let it know if there's a basis to recuse. In any event, a judge's failure to disclose, even when present, does not excuse the litigant's abdication of its responsibility to do the research it can do," he said.
Before You Go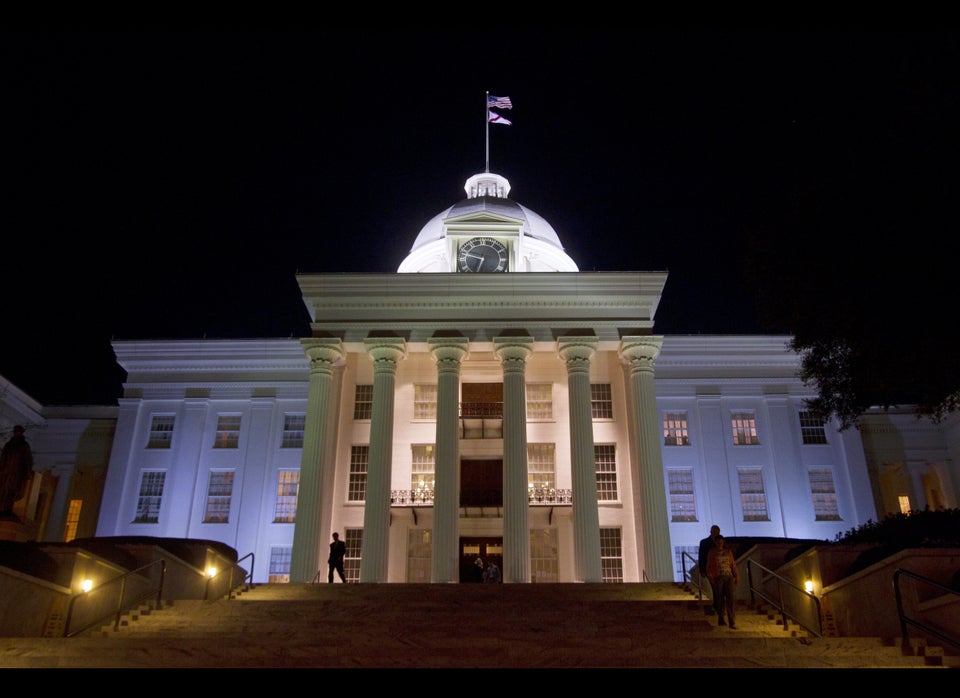 U.S. State Capitol Buildings
Popular in the Community