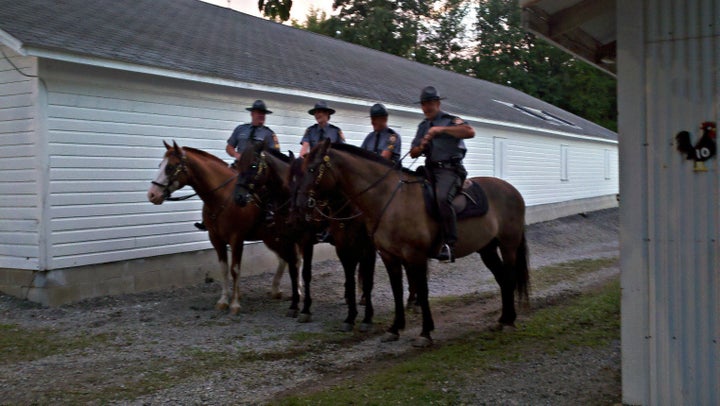 Authorities in Pennsylvania have more questions than answers about a human torso that was found earlier this week along a heavily wooded section of a road lacing through the Pocono Mountains.
Authorities are calling the case a homicide. The location of the bag indicates the killer wanted the victim to be found.
Initial investigation revealed the killer had severed the head, hands and legs elsewhere before dumping the torso, police said.
According to Monroe County Coroner Bob Allen, the torso is believed to have belonged to a man who could have been as young as 25. The victim is believed to have been dead between for two weeks and two months.
A state police press release said autopsy of the victim revealed he had a chest scar, indicating a "past surgical procedure."
Troopers in the Poconos have spent the past several days searching for additional body parts. So far those searches have proved futile.
On Thursday, Dr. Ann Dhody, a forensic anthropologist from the Philadelphia College of Physicians, examined the torso at Lehigh Valley Hospital and took several samples. The results of that examination will not be available for several months, the Scranton Times Tribune reported.
The torso discovery marks the third dismembered body found in the area in the past decade.
In January 2008, Pennsylvania State Police found a severed head and dismembered remains scattered along interstates in Monroe and Lackawanna counties. The victim was later identified as 36-year-old Deanna Maria Null. Authorities have arrested Charles Ray Hicks, 33, in the murder. He has denied involvement and is awaiting trial.
Anyone with information regarding the most recent torso discovery is asked to contact Pennsylvania State Police at 570-839-7701.
Support HuffPost
The Stakes Have Never Been Higher
Related
Popular in the Community