A state judge has ruled that Pennsylvania can't require voters to show ID at the polls.
Commonwealth Court Judge Bernard McGinley said Friday that the photo identification requirement at the center of Pennsylvania's controversial 2012 voter ID law "unreasonably burdens the rights to vote" guaranteed by the state constitution. He ordered the commonwealth to stop enforcing the requirement.
A coalition of civil-rights groups challenged the requirement in court last summer after Republican lawmakers passed it and Gov. Tom Corbett signed it into law in 2012.
Witold Walczak, legal director the American Civil Liberties Union of Pennsylvania, one of the groups that challenged the rule, said the trial revealed the law to be "nothing more than a voter suppression tool."
James D. Schultz, general counsel to the Governor, said in a statement after the ruling that the Corbett administration will "continue to evaluate the opinion and will shortly determine whether post-trial motions are appropriate."
A growing number of states have passed voter ID requirements in recent years, including North Carolina, Ohio and Indiana. Pennsylvania's law was among the strictest.
The plaintiffs, including the Pennsylvania League of Women Voters, the NAACP and the Philadelphia-based Homeless Advocacy Project, first challenged the law's constitutionality in the summer of 2012, contending that many voters lacked state-approved ID cards and didn't have the paperwork needed to get them.
The state responded by creating a new form of ID, one meant to be more accessible.
But in September 2012, the state Supreme Court sent the case back to a lower court, which ruled that Pennsylvania still hadn't succeeded in making identification documents available to everyone. The law was temporarily blocked.
In a two-week trial last summer, the plaintiffs argued that the law would effectively disenfranchise about 500,000 people, especially Democrats, minority groups, the elderly and students.
Supporters of the requirement argued that it was needed to prevent voter fraud. But in the ruling filed on Friday, McGinley said the state presented no evidence to support this claim.
Penda Hair, co-director of the Advancement Project, one of the groups that brought the suit, hailed the judge's ruling in a statement on Friday as "a monumental victory for those who believe that in a democracy, elections should be free, fair and accessible to all people."

"By protecting voting as a fundamental right, today's decision affirms that all Pennsylvania voters, including seniors, students and people of color, should have the opportunity to participate in the democratic process," she said.
The full text of the ruling is available here.
Support HuffPost
The Stakes Have Never Been Higher
Before You Go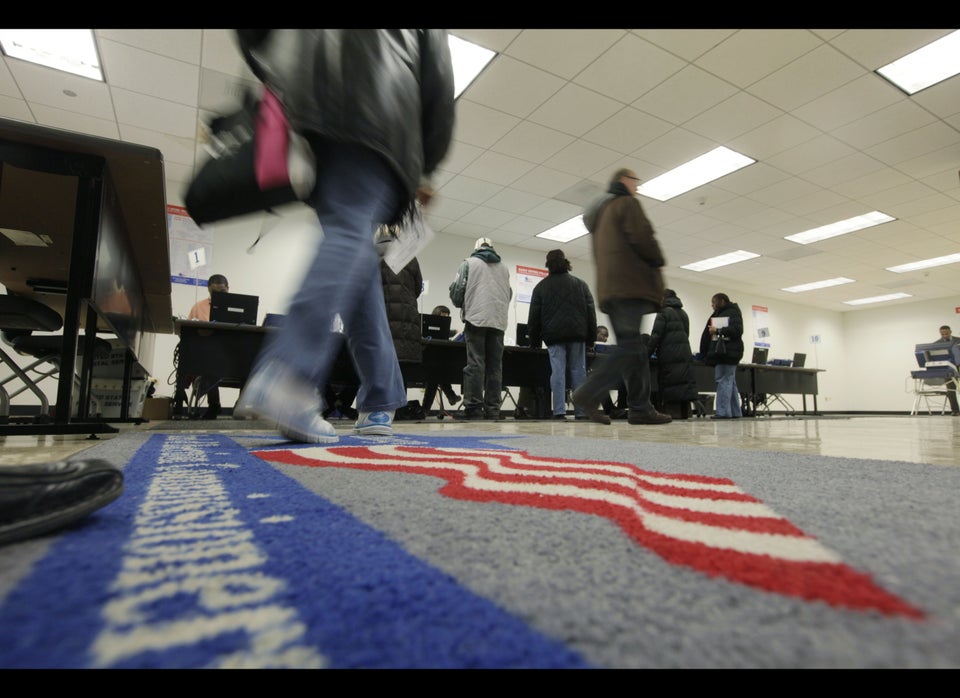 7 Ways You Could Be Disenfranchised
Popular in the Community