HARRISBURG, Pa. -- On the first day of a voter ID trial in Pennsylvania on Monday, the liberal-leaning plaintiffs got a boost from an improbable ally -- a voter who called former Republican presidential candidate John McCain "my man" and noted she herself had twice been elected to a local office on the Republican ticket.
Marian Baker was one of two witnesses who offered videotaped testimony to start a trial that will determine the constitutionality of Pennsylvania's voter ID law, a subject of controversy since it was passed last spring by a Republican legislature and governor. The law, blocked by the state Supreme Court until the trial reviews its constitutionality, requires voters to present photo identification at the polls.
A grandmother of eight who lives in Reading, Pa., Baker testified that the law caused her to recently miss an election for the first time since 1960. Under the new law, she said, she would have to get a special state-approved photo ID at a drivers' license center, where lines often stretch down the block. (Her driver's license recently expired.)
"I'm never going to be able to go there and stand," she said, alluding to medical complications that have impaired her ability to get around.
Although critics argue that requiring a valid photo ID disenfranchises poor people and members of minority groups -- who tend to vote Democratic and are less likely than the general population to have identification cards -- Baker, who is white, may help the plaintiffs demonstrate that their case transcends racial and partisan divides.
In his opening statement, Michael A. Rubin, a lawyer representing the plaintiffs, argued that the law inherently leaves hundreds of thousands of Pennsylvania residents without the right to vote.
Rubin also suggested that the Republican-led legislature and Gov. Tom Corbett (R), in designing the law, deliberately rejected proposals that would have made it easier for people to vote. Keeping voters away from the polls was a "legislative priority," Rubin said.
The plaintiffs, including the Pennsylvania League of Women Voters, the NAACP and the Philadelphia-based Homeless Advocacy Project, first challenged the law's constitutionality last summer, contending that many voters lacked state-approved ID cards and didn't have the paperwork needed to get them.
The state responded by creating a new form of ID, one that was supposed to be more accessible.
But in September, the state Supreme Court sent the case back down to a judge in a lower court, who ruled that the state still hadn't succeeded in making identification documents available to everyone. The law was temporarily blocked and the plaintiffs are now hoping to strike it down permanently.
In his opening statement, Rubin gave a list of reasons why the new ID doesn't address the concerns that the critics have been raising for months. For one thing, the government could decide to do away with the card at any time, Rubin argued.
For another, only 71 places throughout the state are set up to issue the ID. For many voters, Rubin pointed out, getting to one of those offices requires traveling to a different county.
The attorney for the state, Senior Deputy Attorney General Tim Keating, argued that the "inconvenience" of having to obtain a photo ID "does not represent a sufficient burden" to justify striking it down on constitutional grounds. He noted that Pennsylvania isn't the only state with a voter ID law, and that the U.S. Supreme Court has condoned similar laws in other states.
For supporters of voting rights throughout the U.S., this case could have hardly come at a more precarious time.
Last month, the U.S. Supreme Court struck down Section 4 of the Voting Rights Act, making it easier for certain states, mostly in the South, to pass voter ID laws and make other electoral changes. A 5-4 majority argued that it was wrong to hold these states accountable for discriminatory practices dating back decades, and invited Congress to update the formula used to select places for special scrutiny of their election policies.
The decision has no direct bearing on the case in Pennsylvania, but it has prompted Democrats and voting-rights advocates to call for an updated law that would address voting discrimination not just in the South, but also in the growing number of northern states that have passed voter ID requirements in recent years, Pennsylvania among them.
Like many voter-ID advocates nationwide, Republicans in Pennsylvania's government say they're concerned about fraud. But voter fraud is rare, and even Pennsylvania's lawyers admitted last year that they could not identify "any incidents of in-person voter fraud in Pennsylvania and do not have direct personal knowledge of in-person voter fraud elsewhere."
After Baker's testimony, the plaintiffs presented a video of Mina Kanter-Pripstein, a 92-year-old woman from Philadelphia who lives just upstairs from her polling place, but miles from the nearest office where the state-approved IDs are given out.
"Voting is very important to me," she said. "I'm giving up some privileges 'cause I'm getting old, but I don't want to give up that one yet."
CORRECTION: This article has been edited to correct the spelling of Gov. Tom Corbett's last name.
Before You Go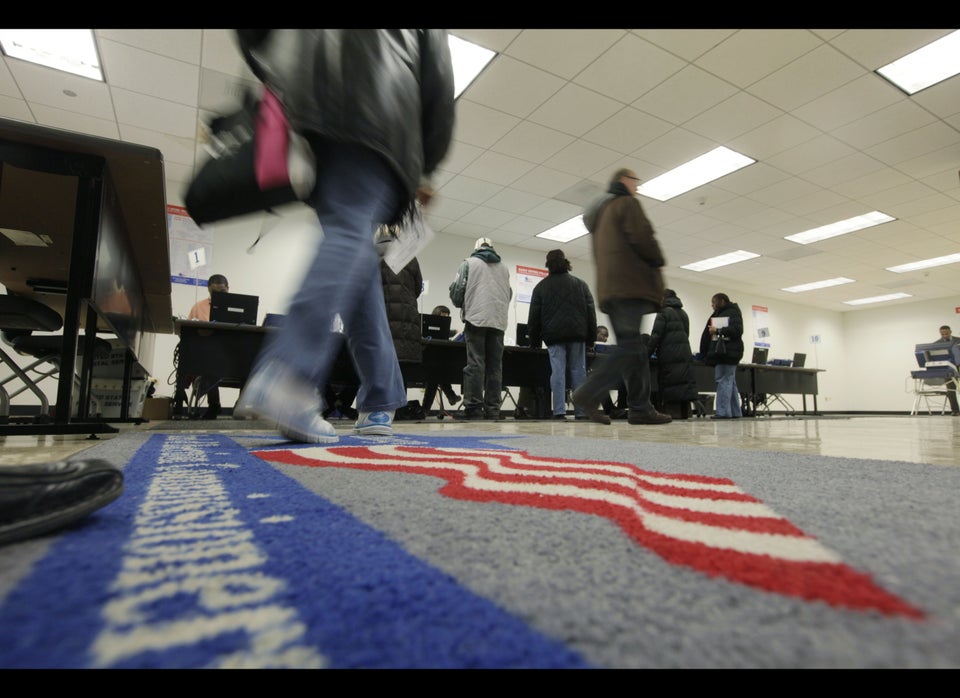 7 Ways You Could Be Disenfranchised
Popular in the Community