"There was a single complaint, so they recalibrated the machine, did a test run, and put it back online. We've had no complaints since then," Mathew Keeler, a spokesman for the Pennsylvania Department of State, told Mother Jones.
I initially selected Obama but Romney was highlighted. I assumed it was being picky so I deselected Romney and tried Obama again, this time more carefully, and still got Romney. Being a software developer, I immediately went into troubleshoot mode. I first thought the calibration was off and tried selecting Jill Stein to actually highlight Obama. Nope. Jill Stein was selected just fine. Next I deselected her and started at the top of Romney's name and started tapping very closely together to find the 'active areas'. From the top of Romney's button down to the bottom of the black checkbox beside Obama's name was all active for Romney. From the bottom of that same checkbox to the bottom of the Obama button (basically a small white sliver) is what let me choose Obama. Stein's button was fine. All other buttons worked fine.
This is not the first time a malfunctioning voting machine has been caught on camera. In 2008, a West Virginia voting machine picked the wrong candidates during a video demonstration -- even after the machine had been calibrated.
Several reports of voter suppression have come out of Ohio, also a crucial battleground state.
Although the Pennsylvania voting machine was reportedly fixed, Jezebel called the glitch "chilling" in light of comments made by Pennsylvania Gov. Tom Corbett at a Romney rally on Sunday.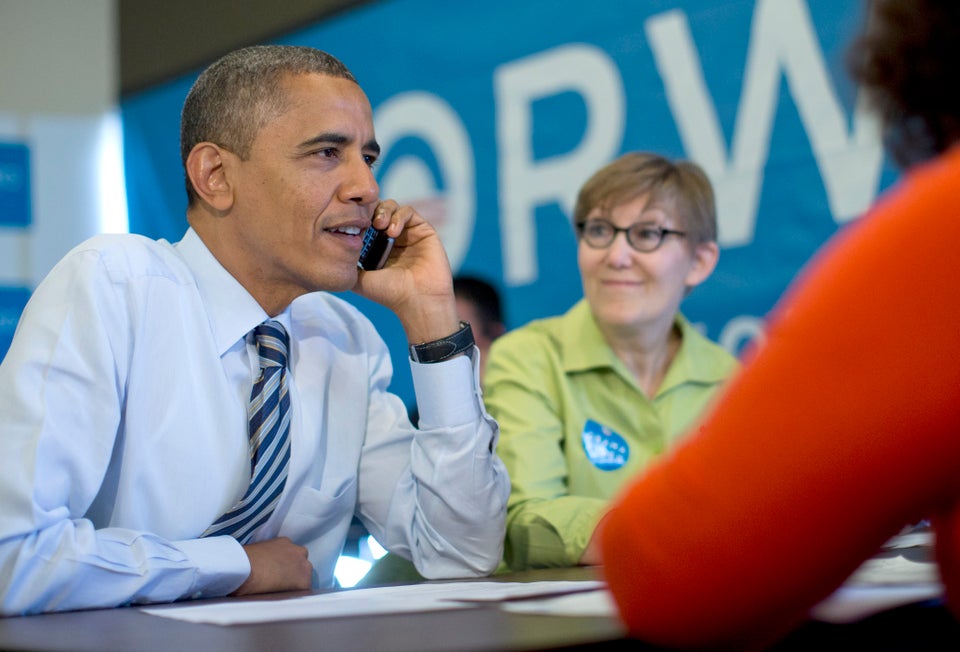 Election Day 2012
Popular in the Community