PHILADELPHIA ― Although Hillary Clinton became the first female presidential nominee of a major political party this week at the Democratic National Convention in Philadelphia, other women in Pennsylvania are wondering why it's so hard for them to break into politic's boys club.
Pennsylvania is currently the most populous state in the country with no female representatives. All 20 of its congressmen and senators are men, and the state has only elected seven women to Congress in its entire history. Women make up just over 19 percent of Congress, but most populous states have at least two women in their delegations. Neighboring New York, for instance, has a female senator and seven congresswomen out of a delegation of 27.
Women who have run for office in Pennsylvania say the process was unexpectedly challenging, both for logistical reasons and because centuries-old gender stereotypes hold especially strong in the large rural swaths of the state.
"It's been a very hard old boys network to crack," said Connie Williams, who served in the Pennsylvania legislature for 12 years and was the first Democrat elected to her district. "And our state is so diverse. James Carville said it's Philadelphia, Pittsburgh, and Alabama in the middle."
Katie McGinty, who is challenging Sen. Pat Toomey (R-Pa.) in November, said it's more expensive to run a campaign in Pennsylvanian than it is in other states, which is often more of a barrier for female candidates. She currently has a 7-point lead over Toomey, according to a new Suffolk University poll.
"The Philadelphia media market is very expensive," McGinty said. "It just magnifies the challenges that women do face around the country, where women maybe haven't been consistently in the workforce because they're taking care of children or elderly parents, so they may not have that professional network that can help launch them."
McGinty said she also faces sexism on the campaign trail, which can deter women from running or voters from supporting them.
"You're sized up from a point of view of, 'How do you look?' maybe a little bit more than a male would be, as compared to, 'What are your values?' 'What have you done?' 'What have you accomplished?" she said.
McGinty, whose campaign is receiving crucial support from the powerful Democratic women's PAC EMILY's List, is only the third women in Pennsylvania's history to be nominated by a major party for Senate. Lynn Yeakel, who ran an unsuccessful campaign for senate in 1992, was the second.
Yeakel said it's "shocking" that the state has no women in its current delegation.
"I think it's partly that the people who control power are guardians of the status quo," she said, "and that it's very hard to break into that system."
McGinty said this year, maybe partly due to Clinton's historic nomination in Philadelphia, she's starting to see Pennsylvania voters appear more open to the idea of women in office.
"I have as many men as women saying to me, 'Jeez, the men have kind of messed it up,'" she said. "'Why don't we give the women a chance?'"
Before You Go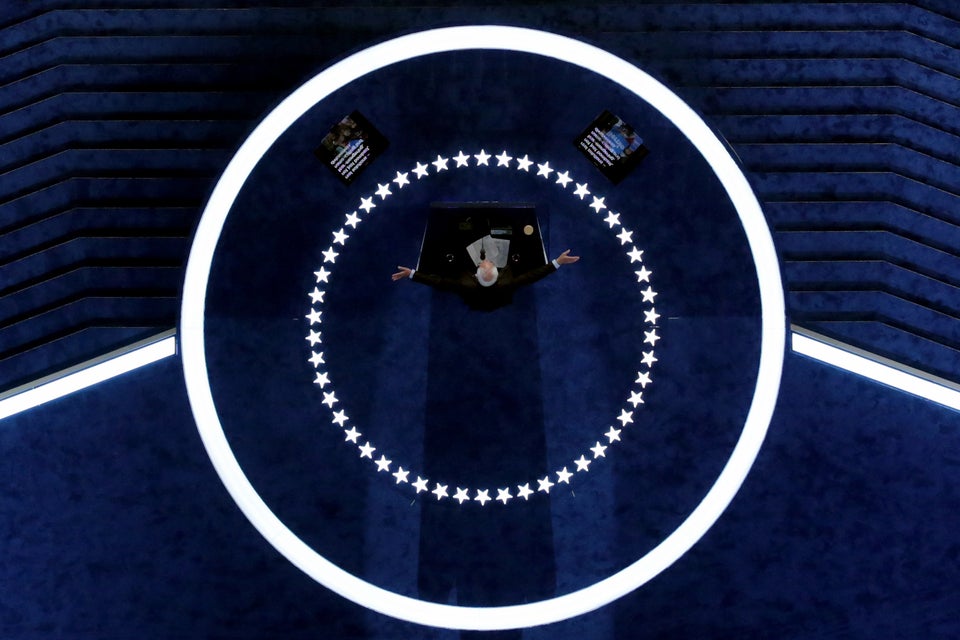 Best Photos From The Democratic National Convention
Popular in the Community