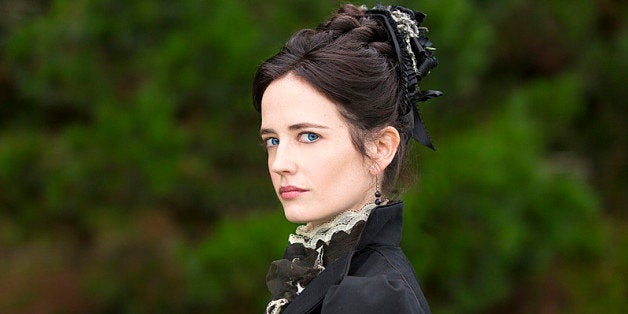 Wait, what? Isn't this a Victorian horror series with monsters, severed limbs and the occasional wall painted in blood? Isn't this a Showtime drama, complete with very attractive writhing bodies?
Well, yes, but the good news is that all of those things are used to hunt more elusive and emotional quarry. "Penny Dreadful" energetically embraces many of the trappings of Victorian melodrama and horror, but the show is character-driven in the ways that matter. Creator John Logan, a well-known film writer who penned the most recent entry in the Bond franchise, uses the conventions of the genre to make the audience feel the pain, the loneliness and the fiery obsessions of its main characters, all of whom make a strong impressions in the show's first two episodes. "Penny Dreadful's" gory moments are deployed strategically, and the adjective that best describes this show is not "bloody" but "soulful."
But there is blood, make no mistake. Horror's not my home genre; if a show's going to have menacing tentacles and nefarious plots, I prefer those things have intergalactic origins. I'm a bit of a scaredy cat when it comes to creepy fare, which is why television's determination to ensure that I never sleep again -- via "The Following," "American Horror Story," "Hannibal" and so on -- is a little troubling. I understand why these shows exist -- more than ever, TV networks need their dramas to make a splash, and buckets of severed body parts will do that -- and it's clear the trend toward gore shows no sign of letting up.
The bad news is, the trend occasionally throws up (and I use that term advisedly) derivative, tedious, plodding fare like "Rosemary's Baby," the NBC remake that airs Sunday and provides an object lesson in how to waste a good premise and a decent cast. The good news is, the better shows have made it easy to accept TV's turn toward the extreme. In well-executed horror fare, everything that occurs onscreen is underpinned by understandable motivations and emotional complexity (elements "The Following" has never bothered with, of course). When ambitious horror programs are at the top of their game -- i.e., "Hannibal," the second season of "American Horror Story," now "Penny Dreadful" -- they create atmospheres of dread and suspense mixed with bittersweet grief and spiky anger. The good shows aren't about toting up the biggest body count; they try to convey a certain kind of psychological intensity and evoke indescribable feelings.
With efficiency and economy, "Penny Dreadful" sketches out the lives of Vanessa Ives (Eva Green) and Sir Malcolm Murray (Timothy Dalton), two London residents who keep up a proper and prosperous front while investigating the city's dark and terrifying underworld. This late-Victorian pair is not in a romantic relationship; there's something much more complicated going on between them, and I look forward to finding out more about what unites them. (Throughout the first two hours, Logan generally makes wise choices about what to reveal and what to hold back.)
Murray and Ives come across a laconic American, Ethan Chandler (Josh Hartnett), whose sharp-shooting skills they have use for, and of course Chandler has secrets of his own. In the course of his wanderings through London, Chandler meets a scrappy young woman played by Billie Piper, and one inexplicable thing about the show is that Piper is forced to employ an Irish accent. It seems unnecessary and her dodgy attempt at the accent detracts from Piper's natural presence and welcome energy. Piper's character, Brona Croft, encounters a character whose presence reveals "Penny Dreadful's" wide-ranging literary ambitions, and I'm not quite sure he's necessary to the proceedings, but I'll reserve judgment until I see more of the eight-part series.
All that said, it's mostly Green and Dalton's show in the early going, and they do outstanding work in the first two episodes. Both actors have chemistry to burn, and though Dalton has the less showy part, it's a joy to behold the way he skillfully underplays a few key moments of revelation. Green's role is more sensual and mysterious; her eyes vibrate with some kind of frightening knowledge, but the character gives little away. If you have doubts about the show, I'd recommend sticking with it through the second episode, in which Green has a showcase scene that was executed with impressive flair by the actress and director J.A. Bayona.
Another story line involving a young acquaintance of the lead duo mixes fear, pain and loss in a beautifully evocative way, and it convinced me that "Penny Dreadful's" interests lie not in shocking but in evoking far more complex and even delicate emotions. This is one of those times you're best off knowing very little about a show before you sit down to watch it (seriously, don't even look at a cast list until you've seen the first two installments). By the way, you can check out the pilot any time: It's available online, though you owe it to the show's exceptional set decorators and production designers to watch it in HD on a big screen, if you can. The London of "Penny Dreadful" is a lush treat for the eyes (even that one creepy scene I wish I could forget).
One of my favorite books about the Victorian era is Thomas Boyle's "Black Swine in the Sewers of Hampstead," an unforgettable title that really says it all. Boyle's book recounts the Victorians' obsessions with lurid crimes, which the lively London newspapers of the era gleefully recounted. The book also delineates the rise of "Sensation" novelists like Wilkie Collins and Mary Elizabeth Braddon, whose hit book "Lady Audley's Secret" told the tale of a former governess turned murderous wife. As the show's press notes point out, many popular Victorian novels started out as serialized magazine stories, and it's not a stretch to say that those tales and the long-running "penny dreadful" publications of the era were akin to the hit TV shows of their time.
Just as "The Walking Dead," "Breaking Bad" and "Scandal" provide a window into our fears about annihilation, greed and the consequences of venal ambition, the Victorians used sensational literature, sagas about wayward women and monstrous tales of excess to process their fears about modernization, industrialization and a society that was changing in terrifying and exciting ways. In the early going, "Penny Dreadful" does a fine job of capturing that social and personal unease.
It's also tinged with compassion, pain and an energetic sense of discovery. Even if you're not a horror fan, you may well get sucked into its maw.
"Penny Dreadful" debuts 10 p.m. ET Sunday on Showtime. Part 1 of "Rosemary's Baby" airs 9 p.m. ET Sunday on NBC.
Ryan McGee and I talk about "Penny Dreadful," "Rosemary's Baby," "Sleepy Hollow" news and "Enlisted's" cancellation in the latest Talking TV podcast, which is here, on iTunes and below.
Related
Before You Go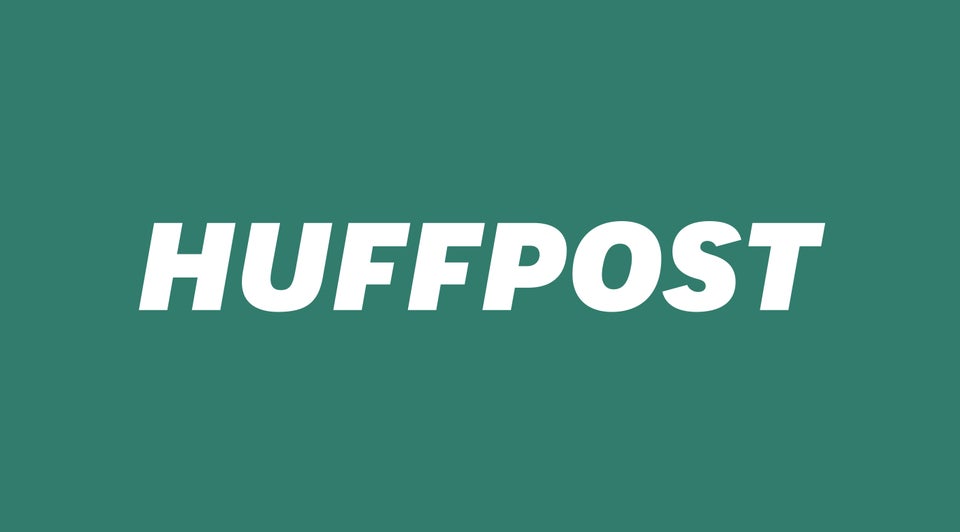 TV Stars' Audition Tapes
Popular in the Community