When Bill and Penny George began investing millions in integrative medicine and health at Minnesota's Allina Health, they had an overarching mission in which they have been successful. They created, then paid to have researched and documented, an inpatient-outpatient program that proved a model for the nation. While not ending its support for the Penny George Institute for Health and Healing, the George Family Foundation chose three years ago to increase its focus on other community-based programs. Allina Health has now charted a new course for integrative medicine, clinically, and from a research perspective.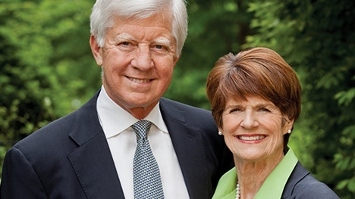 Where is this leading-edge program headed? What will it mean for the those medical delivery organizations nationwide that have continuously looked to the Penny George Institute for data, and for guidance?
First, a quick look at the powerful chronology of the program's development and expansion:
Inpatient (services began 2003)
Outpatient Clinic (2004)
LiveWell Fitness Center (2006)
Integrative Health Research Center (2007)
Cancer Center Unity Hospital (Oct 2010)
Healthy Communities Partnership(2012)
Learning and Development (2013)
St Francis Hospital (2013)
New Ulm Hospital (2013)
WestHealthClinic (2014)
Owatonna Hospital and Clinic (2015)
St Francis Clinic (2015)
Woodbury Combined Clinic (2015)
In an e-mail on January 24, 2017, Gayle Ober, the president of the George Family Foundation shared the following: "We were very sad to get the news that the entire Penny George Institute for Health and Healing research department was being laid off, but we also know that there were other research positions at Allina that were also eliminated." She added: "We are waiting to learn how Allina will partner with academic institutions on potential integrative health and healing research programs in the future."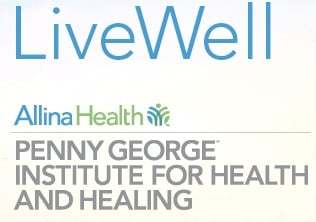 Ober then spoke to clinical changes: "We were also very disappointed that among the 2016 lay-offs were some of our long time IM practitioners, nearly all of whom worked for [the Institute's] in-patient program." She added that while the foundation "remains committed to expansion of integrative medicine and health at Allina, we are in a bit of a 'wait and see' position as it relates to opportunities for philanthropy to support other integrative medicine initiatives." The reason: "Health care is in an uproar right now (as you well know) and so many of our hopes for transformation through the Affordable Care Act didn't gain the traction we'd anticipated."
In the slides for her presentation, Baechler made an evidence-based case for the multiple values of an integrative program. The data were largely developed through a 2007-2017 research department led by a Harvard-educated researcher recruited for the position, Jeff Dusek, PhD.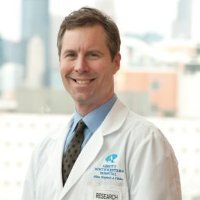 The research showed reductions in stress, anxiety and pain relief in inpatients across multiple conditions. A retrospective review of Allina's hospitalized patients who had received in integrative medicine consult found "an average savings of $85 per hospitalization" compared to those with usual care. Knowing that one value of integrative care is to draw people to the higher end hospital services of the sponsoring organization, Baechler added: "We have data to show that 35% of people who use [our integrative services] are new to Allina and they go on to use other health services. This is a good market share offering for those who care about those numbers."
Some of these data are from internal system reports. Others are part of the extensive research portfolio led by Dusek. His position, and those of his fellow staff, were terminated when the Institute's research department was shut down January 13, 2017.
In her presentation and a subsequent interview, Baechler offered a supportive view of Allina's new directions in integrative care in the inpatient, outpatient and research arenas. "We're actually growing quite a bit from an FTE perspective," she said. The growth area is in outpatient care. "This is a huge emphasis - everything is moving away from hospitals in value-based medicine." She clarifies for emphasis: "It is absolutely critical for all of us in integrative health to think about sustainability. Part of our opportunity to grow in a larger health system, has been dependent on financials that are successful in both a fee-for-service payment (the current fiscal platform) and in the future value-based payment model. Outpatient growth is ideal for success in this area."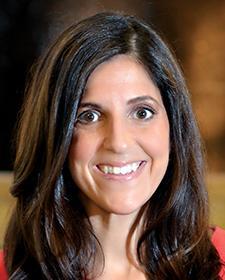 Allina plans to integrate six new clinics in 2017 "in partnerships with primary care and mental health." The strategy typically includes integrative primary care practitioners, nutrition, acupuncturists, group-based visits and "a variety of mind-body services." Chiropractic, Baechler said, "is already in many Allina clinics." The 6 clinics are mostly located on the outer suburbs of the Twin Cities.
One intriguing direction in the outpatient context is an internally-developed educational program for transitioning interested primary care practitioners to be part of these integrative services. Baechler says an Allina survey identified over 100 of their primary care practitioners "who want to do more integrative health care." The training is being facilitated by long time staff acupuncturist Jennifer Blair, LAc, MAOM,
Baechler noted that while there have been layoffs on the inpatient side, integrative services "are still a huge part of inpatient medicine." One focus is on training regular staff to add and include integrative modalities. Formal integrative programs however will now be limited to certain areas with high consumer and practitioner interest: oncology, joint replacement, and childbirth and mother-baby care. A very "outcomes specific" initiative is also under exploration with the cardiology department.
On the research front, the George Family Foundation president Ober noted, as reported above, a wait-and-see attitude on major philanthropic support for future research partnerships. Baechler notes that via Allina's electronic medical records and current partner Health Catalyst "we'll continue to gather health outcomes." She thinks that "from the broader view of the Institute" through these types of data "we'll be able to have triple aim goals."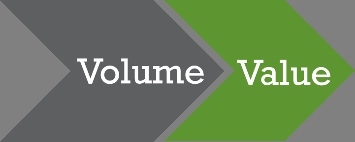 Like decision processes throughout the medical industry, changes at Allina are linked to financial challenges, including uncertainties from the Trump administration. Will ending Obama care slow the "volume to value" movement in the medical industry that elevates focus on the patient outcomes and cost-savings Dusek and the Penny George Institute's former research department found? Baechler answers: "Our very goals are these exact arenas. This will continue to be the goal of organization, with or without a research department."
Minnesota is known to be a leader among states in value-based medicine. Allina's focus on integrative care in outpatient settings may in fact be the very best way to create value through integrative practitioners. Used appropriately, they can become part of a full-court press to keep people out of hospitals.
Yet Allina's decision may be less based on value than volume. As noted, patients are attracted by Allina's integrative primary care, then 35% stick around for more profitable surgeries and procedures in Allina's hospital network. Expanding integrative in suburban clinics will multiply these benefits. Time will tell whether volume or value is helming these shifts at Allina.
These changes are Allina's choices as it seeks a sustainable model to serve its population. Yet notably, such data as are generated through businesses like Catalyst are often only used internally and not reported in publicly-accessible journals. Baechler counters that she expects that Allina will "continue to contribute nationally to what we are finding most successful to have sustainable opportunities for general populations."
As a writer and journal editor who has feasted off the data from the Penny George research department, I cannot but feel that the light that powered up Baecher's slides in Colorado and have helped many delivery organization-based integrators elsewhere will be dimmed.
Baechler, a highly respected leader throughout the integrative health and medicine field, is upbeat, depite the inpatient and research layoffs. She references a recently announced pioneering joint venture between Allina and Aetna that will create more integrated opportunities for "cost savings, improved patient outcomes, and ultimately transforming health."
I hope she's right. I look forward to reporting new integrative health frontiers crossed by Allina and its national jewel, the Penny George Institute for Health and Healing.
Related