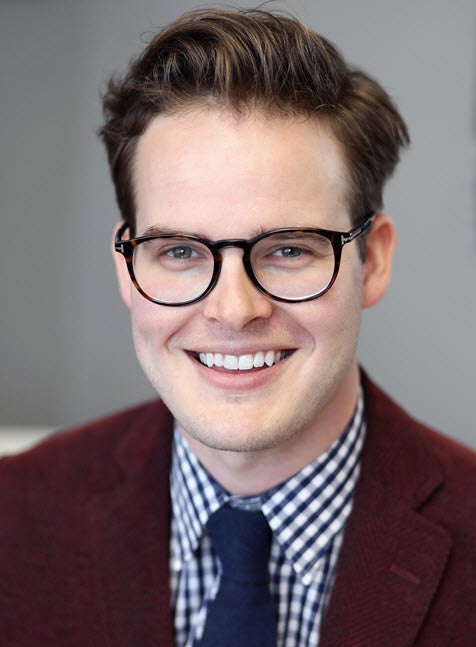 While managing massive student loans and debt in 2010, Kyle began to blog about his adventures in making and saving money. Readers responded and this culminated into the launch of ThePennyHoarder.com.
As the founder and CEO of The Penny Hoarder, Kyle Taylor and his team have grown the website into one of the largest personal finance websites in the world with 15 million-plus monthly readers. In 2016, the Inc. 5000 ranked The Penny Hoarder the 32nd fastest-growing private company and the No. 1 fastest-growing private media company in the United States.
The Penny Hoarder has pioneered a new kind of personal finance media with stories about real people and actionable money tips that make a true difference in our readers' budgets.
Kyle is active in local politics after spending nearly six years on the road as a campaign worker crafting media strategy, directing field workers, and raising millions of dollars for important causes. He feels passionately that people should earn a liveable wage no matter what their job.
In this interview, Kyle talks about his entrepreneurial journey and how he grew The Penny Hoarder into one of the fastest growing finance websites.
Did you show any entrepreneurial tendencies growing up?
I absolutely did! My parents and I always joke that I took "playing pretend" way too far. Most people play house or grocery store growing up, but I played pretend equity market -- I had a bank and sold stocks to neighbors and family members. I also sold candy and pogs at school, and later, helped my family with mystery shopping gigs. I was always scheming for my next business!
You went from working on campaign trails to running the fastest-growing private media company in America. How did you make the transition from politics to a career in media?
There was no strong demarcation line since I started The Penny Hoarder as a hobby blog while working on campaigns. However, my past in politics prepared me a lot for my career now. As I moved up the campaign food chain, I had the opportunity to do media spots, and work on the marketing side of things.
After a few years on the trail, I was homesick and needed a break: I moved back to Florida without a plan, and started accepting gigs on Craigslist and blogging about them.
I didn't realize it at the time, but The Penny Hoarder's a perfect amalgamation of all my hobbies. I'm obsessed with media and I'm a news junkie, and I love that we get to play a role in that.
When you left college for the second time, you had $50,000 in credit card and student loan debt. Did you ever think about applying for a job in Corporate America rather than take on more risk and strike out on your own?
No. I was definitely not interested in a regular 9-5 job! I knew I was so good at putting together side gigs that I could earn a full-time income doing that, and I would enjoy it a lot more.
You started The Penny Hoarder in 2010. Do you remember that time well?
I remember the first few weeks. I was obsessed with the look of the site in the beginning. I didn't have a graphic design background, but I really enjoyed looking at different templates and trying to make it all work. It was so fun! I would stay up all night working on it.
I always say it wasn't a business, but maybe part of me -- while spending so much time on it -- wondered if it could be. I also spent a lot of time finding fodder to write about for the site, whether it was new gigs or things to sell on Amazon. That was equally fun.
What - if anything - did you know about blogging when you started?
Nothing. I knew so little that I didn't even realize it wasn't helpful to have a Blogspot subdomain from an SEO perspective (the first version of The Penny Hoarder was on Blogspot). It took me a few months until I built up the confidence to move it. In the early days, I read online resources like Problogger and DailyBlogTips.
When did you realize The Penny Hoarder could be a successful, growing venture?
I made $100 from the website about six months in. The first time I got that AdSense check in the mail, I thought, "Maybe I can make my rent money doing this." If I could make a couple thousand dollars a month, that to me, would be a successful venture.
However, I still thought of it as a side business. It wasn't until the two-and-a-half year mark where I thought I could turn the site into a full-time income.
"Our goal is to improve the lives of everyday folks by helping them spend less time worrying about their finances and more time enjoying their lives." - KYLE TAYLOR, CEO
When the site was picking up steam, did you consider selling it?
Not seriously. We all have stressful days where you envision yourself anywhere else, sitting on a beach somewhere, but most of my days are an absolute blast. And I really do think I'll do this forever.
The Penny Hoarder has a brand-new look, and you recently removed all display ads on the site. Can you talk about these changes and how you took a risk with removing this new revenue source?
I don't know that we thought of getting rid of display ads as risky, as it was already a declining percentage of revenue. But I was talking to another media executive about five months before we made the decision... I told him it was less than 5% of our revenue and we were thinking of getting rid of it. He was shocked we would voluntarily give that up.
It might have been a surprising decision for some, but it felt like a safe bet. We were pretty confident we would make up for it in other ways, with a site that loaded faster, a possible boost in SEO and a better user experience.
I've said this before, but I think display ads are a dying business. As click-through-rates started going down throughout the 2000s, publishers made ads more annoying -- we made them bigger and added preroll and popups. The market responded with ad blockers; people were just tired of it.
It felt like we were fighting a bit of a losing battle. We were happy to take the plunge, so to speak, and remove them.
You've won awards for having a top culture. What does The Penny Hoarder do differently from other companies?
We're obsessive about it! We don't just put a list of values in our employee handbook, we meet regularly to figure out how to put it into action.
Our focus on culture started out kind of selfish at first: Our executive editor and I were fortunate to earn good money working from home and didn't want to work somewhere we didn't enjoy. Also, developing a good culture was important for recruiting. No one knew who we were, so offering an awesome workplace was a great way to attract talent.
What's the No. 1 thing you want readers of The Penny Hoarder to take away from visiting your site?
We genuinely want to put more money in your pocket. We have a team dedicated to making that happen, and a team that reflects our readers. We're not just writing about a cool app or tool, we're using it ourselves to help you decide if it's worth your time.