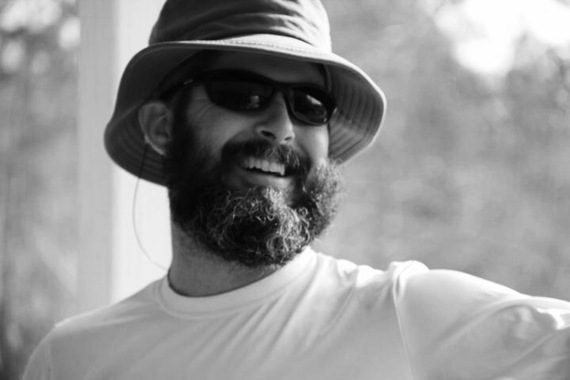 When you first meet Wes, he has a cool brother vibe that puts you at ease. Once you start talking to him there is a bit more of an intense curiosity. This man is upfront an open with a gaze that communicates he is present. I know a few things about him that make me want to put him in the "Renaissance Man" category but with all his independence there is an equal balance of responsibility and family loyalty. Wes is raising a family, being a community leader and growing a business in the deep South. The diversity of his being made me want to ask a few questions and learn more...


EP - Hey Wes, for those who have never met you, can you give a quick run down bio?
WD - Born in the Tennessee mountains, but spent my youth on the Mississippi Gulf Coast. Studied Literature and got a Master's at LSU, then gave myself 5 years to teach, write, and travel. Took 2 extra, then closed that chapter, relocated to Pensacola and joined the family business.


EP - Ok, there is a lot on your personal resume. Can you rank by priority who you are by the hat you are wearing at different times with a little reason behind the motivation?
WD - When we had multiple locations, I loved overseeing operations, having the right personnel in place and making sure they had the tools they needed to run efficiently and succeed. In the wake of the oil spill, we made the decision to consolidate into our current downtown location, which was thriving. Now we have multiple concept stores, but all under one roof. I quickly settled in, and now more than anything I really enjoy working with and helping individual customers. Getting to know the amazing people that walk through our doors every day. As an extension, I love the buying hat: picking out specific items that I know my customers will love as much as I do. I love to product test, and my customers have come to expect that I believe in what I sell. I still have an operation to run, top to bottom, but I run it as part of the team, not someone popping in to manage.

EP - Why did you write the book "HORN ISLAND DREAM"?
WD - I was sitting on a park bench in Savannah, Georgia waiting on my wife while she was in a job interview. I was struck with an idea. I had paper, but no pen. I looked down, and there was a pen on the ground. I started scribbling ideas and about 2 months later had a manuscript. The story just kept coming. It was an amazingly fun process that I didn't see coming. It just happened.

EP - Back to daily business....why a bricks and mortar store in Pensacola?
WD - I never had any interest in retail. Hate shopping more than anyone I know to this day. But love sales. So there was this shoe store in Pensacola that had been neglected and was in pretty bad shape, but I loved the location and thought I could turn it into an outdoor lifestyle store. I had traveled all over Florida up until this point, never finding anywhere I would want actually move to--until I found Pensacola. It felt like a place I would want to raise my children and live.

EP - You could go into many business models but choose retail. What are you trying to say and who is your client?
WD - I choose retail because I enjoy it, and because I truly value the legacy my family has built and want to continue it. What am I trying to say? We are all well aware that at any moment, consumers today can purchase anything they want with the click of a button--from their phone now not even their computer! Our clients, though, still enjoy the shopping experience. Our staff loves working with customers. Connecting customers with products that will enrich their lives. It's not the kind of experience you can get online, and that's why we continue to succeed despite the ever-changing retail environment.

EP - What are some of your favorite things about living and doing business in Pensacola?
WD - I love the fact that there is water, literally everywhere. I love the fact that for most of the year I can work a full day and still have time on the water with my wife and kids. I love that we are a small beach town, but still have enough amenities of a larger city to keep things interesting.
WD - That's a tough one . . . When I was doing character research for my book, I paddled to a remote island, buried my boat, then hiked around the island for a week alone. Dug up my boat, paddled home, then wrote about it but through the voice of the main character. Although I must say flying to Paris a week ahead of my college program and navigating the city alone (I was as fluent as an American student can be in French . . . ) is tough to beat. The ROI of landing in such a chaotic environment and making your own way is pretty thrilling.

EP - Tell me how that passion for adventure relates to your business choices?
WD - Outfitters in general have the reputation for having a condescending attitude. Customers have always remarked how much they appreciate the vibe in my store because it's the opposite of that. I don't think you have to climb a mountain or kayak offshore or do anything crazy to have that sense of adventure. It comes in many different forms, and so we try to treat every customer's adventure with respect and connect them with products that will make it better.

EP - There are a lot of people who share your ideas but do not have the platform to do what you are doing. What advice do you have for those who dream about having a lifestyle brand like Intracoastal Outfitters?
WD - I read an article recently where the author said being an entrepreneur was harder than running Merrill Lynch, and she knew that because she used to run Merrill Lynch. If you really dream of starting your own business, just make sure it is your dream because the reality will require you to put everything on the line, all the time. But just like with any adventure, high risk = high reward!

EP - Lastly, WHAT IS NEXT??? Where are you headed and what catches your eye?
WD - We are celebrating 10 years in business in Pensacola, so it's an exciting time for our business. For me personally, I've got a book that I really want to get out there because I think readers will really enjoy it. Between running a business and raising 3 kids, we will see what kind of time I can carve out for that here soon!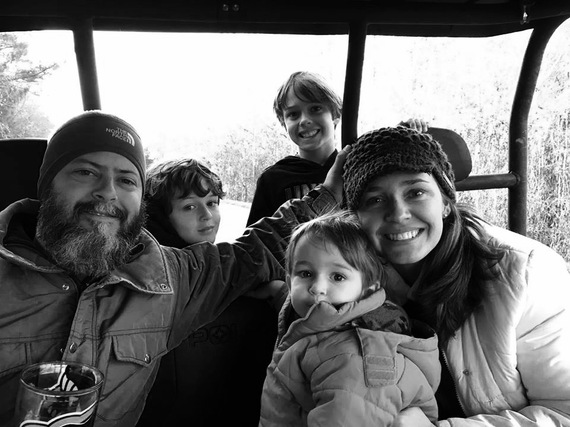 Popular in the Community