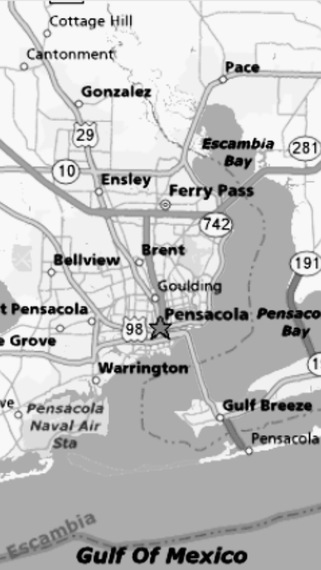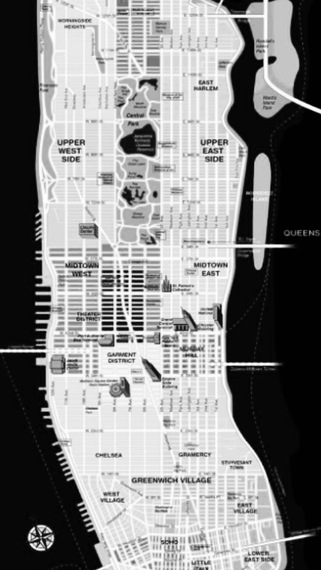 I was born in Pensacola, Florida but lived all over the country most of my life and always considered the Navy beach town home. The Panhandle is a curious place because although it is paradise most of the year; there is a winter and direct flights from any place other than Atlanta are hard to come by. The economy jumps up and down depending on military spending, international speculation or the occasional hurricane. The nearby beaches are top-ranked in the nation for beauty but lack the congestion of Destin or Gulf Shores. I have lived in Manhattan for the past 10 years but the call of the South has given me a fresh set of eyes and a hopeful heart. While there is a mass exodus of hipsters from Brooklyn to New Orleans; my impression is New Orleans is heading towards a saturation level much like the East Village in NYC. Every day people ask me why I am not in NYC and after some thought I realized... Pensacola is Manhattan.
This comparison may seem a bit of a stretch so I am going to break it down by neighborhood.
There is a main street of sorts in Pensacola called Palafox Street. Like Fifth Avenue it is lined with shops and restaurants that have a tourist/luxury market appeal and instead of Central Park it leads you to the waterfront. It is a beautiful walk with museums, street performers and artist venues: Vinyl and Saenger Theatre. Shopping stops are The Bodacious Olive (think Eataly), Scout (think Scoop) and multiple galleries. Restaurant stops are Jackos (think Tavern on the Green), VF Paul's (order the pesto crab bruschetta) or Palafox Wine Bar (think Balthazar)...for off the beaten path head over to Union Public House to see the pretty people.
Gulf Breeze is the Upper East Side.
The same holds true for both locations--if you did not inherit a property here there is no reason to hang out. Everything is overrated and bougie but still nice.
East Hill is the West Village/Tribeca.
Both areas had a gritty time in the early 80's but like a phoenix from the ashes; they have risen to a level of prestige. Waterfront properties bleed into quaint streets that have been populated by the successful, artsy types. Landscaping, wardrobe and art collections are top priority for these residents but the gentrification has watered down the street style.
I love this area. It is real. Both have a proximity to universities that guarantee an influx of over educated and underpaid individuals. Ground breakers.
Scenic Highway is the Upper West Side.
Ok, this is where you go when you are established. The views are spectacular but everyone has monogrammed towels, SUV's and square footage. I stay neutral on any judgments because it really is gorgeous.
These are the gateway neighborhoods. Both are still in development that will probably overshadow other areas. Restaurant stops are Cajun Specialty Meats (think Acme), McGuire's Pub (there's nothing in NYC that compares, it is a phenom) and Another Broken Egg Cafe (breakfast on the way to the beach). There is only one shopping stop and the best in Pensacola: Lee Tracy (think Greene Street inside REI).
The Navy base is the Financial District.
The generator of both cities but they only run 9-5 M-F.
Barrancas is Houston Street.
These are the trail blazers; in the middle of it all and a step ahead. Why spend all the money to go to an exotic locale when you can live in it? The Monday night special at the Oar House on the marina is better than that new place on Avenue A and the people watching is just as good.
They both have weekend destinations a few short hours away.
I would much rather sail down I10 than ride the Long Island Railroad to the Hamptons. However, a weekend trip to Destin from Pensacola is similar as most of the women are wearing uncomfortable shoes.
Both are amazing places and if I could be in both at the same time then life would be perfect. The cool part of Pensacola though is Soul Cycle is replaced with yard work and sailing. Instead of watching people walking down runways or sidewalks, they are walking on pristine beaches. Power lunches are replaced by picnics. When people hear "taps" they turn towards our flag with their hands on their hearts.
Related
Popular in the Community