The surgery and its approval come months after President Donald Trump signed a memo to ban transgender recruits from serving in the military and cut future funding for gender confirmation surgeries.
The Pentagon said that the service member had the surgery in a private hospital Tuesday afternoon after it was approved by the Pentagon under a waiver that allowed the military to pay for the operation.
According to a statement sent to NBC News and BuzzFeed's Jon Passantino, Pentagon spokeswoman Dana W. White said that the waiver for the surgery was approved because the service member had already begun a "sex-reassignment course of treatment" and the treating doctor said it was "medically necessary."
"This afternoon, an active-duty military member received a sex-reassignment surgery," White explained. "Military hospitals do not have the surgical expertise to perform this type of surgery, therefore it was conducted in a private hospital."
White added: "The Supplemental Health Care Program will cover this surgery in accordance with the Department's interim guidance on transgender Service members."
The transgender soldier got her Combat Infantry Badge in Afghanistan in Operation Anaconda in 2003.
After announcing his plans on Twitter, Trump signed a presidential memo in August in an attempt to ban transgender men and women from serving in the military and to stop the military's funding of gender confirmation surgery.
Trump defended the policy change as a cost-saving measure, despite a 2016 Rand Corp. study that found that allowing transgender people to serve openly in the military would have a minimal effect on readiness and health care costs.
Before You Go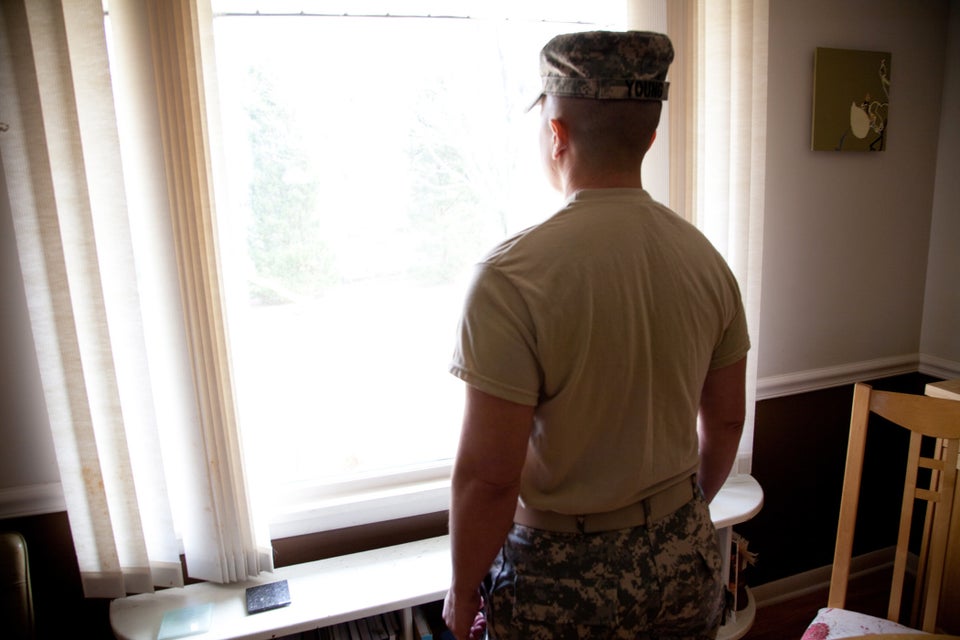 Transgender Military Photo Series by Jeff Sheng
Popular in the Community