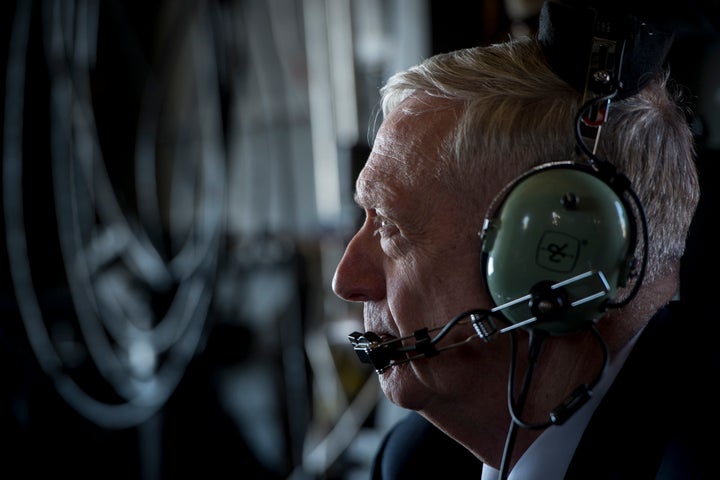 WASHINGTON ― Thousands of American combat troops are fighting in Syria, Afghanistan and Iraq. Nuclear-armed North Korea is testing long-range missiles. Russian troops are battling alongside insurgents in eastern Ukraine while U.S. special forces are working with the Ukraine army. U.S. aircraft are tangling with Russian planes over Syria and conducting strikes in Yemen, Libya and Somalia, while China is confronting U.S. warships in the Pacific.
Two months into his administration, President Donald Trump, who promised to "make America safe again" and to manage a "massive" rebuilding of the U.S. military, has left the Pentagon without the top officials needed to turn those vague promises into reality and to manage the inevitable crises abroad.
"Our adversaries are unlikely to wait long to test the new Administration," a Pentagon panel of senior business leaders and policy experts warned last September, urging that the next president get senior staff ready even before the inauguration.
That didn't happen. Now, of the two dozen senior posts that provide critical direction to the Defense Department, only two are filled: Defense Secretary Jim Mattis and Deputy Secretary Robert Work, a temporary holdover from the Obama administration.
That leaves the Pentagon struggling to make critical decisions without the people needed to thoroughly analyze proposals and examine potential consequences. For instance, Gen. Joseph Votel, chief of U.S. Central Command, has requested several thousand additional troops in Afghanistan and as many as 1,000 more for Syria. Mattis ought to have a full staff to assess those proposals.
Trump has sent a budget to Congress calling for a $54 billion increase in defense spending. But the Pentagon has not linked the money to any strategy or prioritized it by specific threats because the top jobs in policy and strategy analysis are still vacant. No new strategy has even been devised.
Without a strong cadre of seasoned civilians in senior positions, decision-making within the Pentagon defaults to the military, said Eric Fanning, who was secretary of the Army until Trump's inauguration.
"It's not nefarious, not an orchestrated coup," Fanning said. "But someone has to step in. Someone has to lead. There's a void, and they fill it."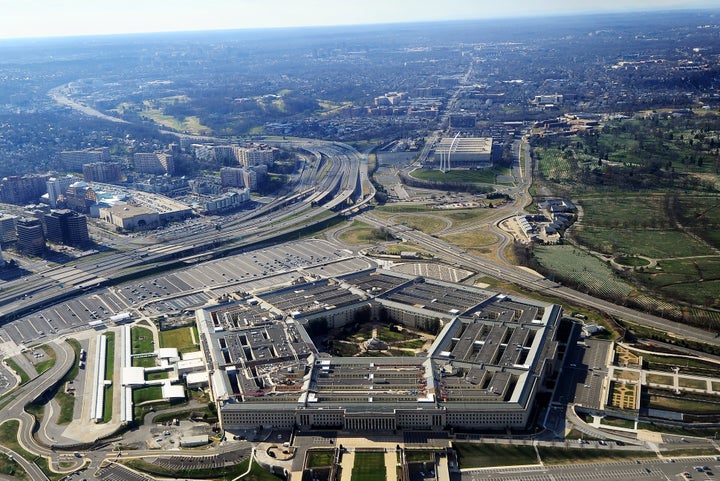 Walk along the Pentagon's 17.5 miles of fluorescent-lit corridors and you'll find strings of empty offices. Officials overseeing intelligence, manpower and nuclear weapons: missing. No senior civilian in the office responsible for special operations ― like the recent Navy SEAL raid in Yemen, in which Chief Petty Officer William "Ryan" Owens was killed. The comptroller and chief financial officer in charge of $600 billion in spending: nowhere to be found. As the White House sends Trump's first budget to Congress, there is no Defense Department legislative liaison to work with Capitol Hill to get it passed. And the Pentagon needs, but doesn't yet have, a general counsel.
The suites of offices for the secretaries of the Army, Navy and Air Force are also empty, along with the desks of most of their senior staff. So are the seats for the officials responsible for policy toward Russia, the Middle East, North Korea, Iran, China, homeland defense, drones, logistics, military health care, research and engineering, and foreign military sales.
This week Trump announced his intention to nominate six officials to high-level Pentagon posts, all of whom require Senate confirmation. Friction has arisen between the White House and Mattis over who gets to pick nominees for senior Pentagon positions. Contrary to Mattis' expectation when he accepted the job, it remains the prerogative of the White House ― not the defense secretary.
Last week Mattis had to withdraw veteran diplomat Anne Patterson as his choice for policy chief, after the White House reportedly voiced unwillingness to fight for her confirmation. He was also said to be furious after the White House publicly pushed two wealthy businessmen as Trump's picks to lead the Army and Navy. Both men chose to withdraw because of potential business complications.
While the nomination dramas play out, defense policy can get dangerously out of whack. When the military is providing advice, decisions tend to reflect a purely military viewpoint, a military answer to a problem. Lacking are the civilian officials to bring economic, political and cultural considerations to bear on policy. As a result, experienced Pentagon hands note, decisions are likely to favor the application of "hard" military power over the "soft" power of foreign aid, support for political reforms and anti-corruption drives in places like Afghanistan.
Military officers serving at the Pentagon "are really excellent, smart, dedicated people, but they come at issues from a very defined perspective," said Fanning, who has held top civilian posts overseeing the Army, Navy and Air Force.
The Trump administration's suddenly bellicose stand against North Korea this week, with Secretary of State Rex Tillerson raising the possibility of military action, may represent just such an over-reliance on military advice by the administration.
Mattis himself has recognized the critical value of the State Department as a partner in counterinsurgency campaigns, providing targeted development and governance programs. "If you don't fund the State Department fully," he said in 2013 when he was serving as Middle East commander, "then I need to buy more ammunition."
Trump's proposed budget would slash State Department funding by 28 percent while boosting Pentagon spending on "urgent warfighting" requirements. It's not clear if Mattis was consulted. But that strategic choice, emphasizing military force over diplomacy, might have come out differently with a full house of experts on hand to balance competing initiatives.
"You can't expect him to run the entire show."
Many of the Pentagon's vacant positions are ably but temporarily filled by senior career officials. Peter Verga, for example, is sitting in for the assistant secretary for homeland defense and global security. A Vietnam combat veteran, Verga has a long and distinguished civilian career at the Pentagon. Arthur T. Hopkins is acting assistant secretary for nuclear, chemical and biological defense programs. He holds a doctorate in nuclear engineering and has years of government experience in those fields.
Still, career official fill-ins cannot effectively run the Pentagon, former officials warn. Even though many senior civil servants hold rank equivalent to a three-star general, "the military doesn't always treat them as peers," said Fanning.
Moreover, "they're simply not empowered to break any new ground," said Michael Carpenter, a senior Russia expert who resigned from the Pentagon before Trump took office.
"This is compounded by the mixed messaging from the White House," Carpenter added. "Should career officials listen to Trump when he says, 'NATO is obsolete,' or Vice President Pence when he says, 'The U.S. strongly supports NATO'?"
Most career bureaucrats opt for the status quo, which is OK in the short term, he said. "But the world continues to throw new problems and challenges our way every day. You can't remain flat-footed for long."
Storm warnings were posted early last fall when the Defense Business Board, the independent advisory group, urged the two presidential candidate camps to put together their senior defense teams right away. Otherwise, the board warned, the new administration would find itself with "insufficient numbers of people in the Pentagon with statutory authority to make decisions and keep the Department operational and running on course."
With U.S. forces actively engaged in combat and potential crises simmering around the world, the board said, "it is simply untenable to run the Department for months without a competent and complete senior leadership team actively leading and managing it."
Trump remains upbeat. "You see what we're doing with our military ― bigger, better, stronger than ever before," he boasted in a campaign-style speech in Nashville this week.
Popular in the Community