Military bases in Texas and Arkansas will begin housing tens of thousands of migrant children caught crossing the border illegally as soon as next month, the Pentagon said Thursday.
The Pentagon began making preparations for the policy last month, The Washington Post reported. Health and Human Services representatives visited bases last week to review the facilities, Army Lt. Col. Jamie Davis, a military spokesman, said. Up to 20,000 beds at bases in the two states would house "unaccompanied alien children," another Pentagon spokesman told The New York Times.
"We have housed refugees," Defense Secretary James Mattis said Wednesday. "We have housed people thrown out of their homes by earthquakes and hurricanes. We do whatever is in the best interest of the country."
The Obama administration rolled out a similar policy in 2014, temporarily housing 7,000 children in three military bases.
More than 2,300 children have been separated from their parents in recent weeks as part of the Trump administration's zero tolerance policy, which aims to prosecute those entering the country illegally.
President Donald Trump signed an executive order this week to stop the separations, and it was unclear whether the military bases also will house families.
"There's conflicting instructions being given," Michelle Brané, director of Migrant Rights and Justice at the Women's Refugee Commission, told The New York Times. "It's another example of this administration making these big, bold policy announcements with no plan for how they are going to implement them."
Before You Go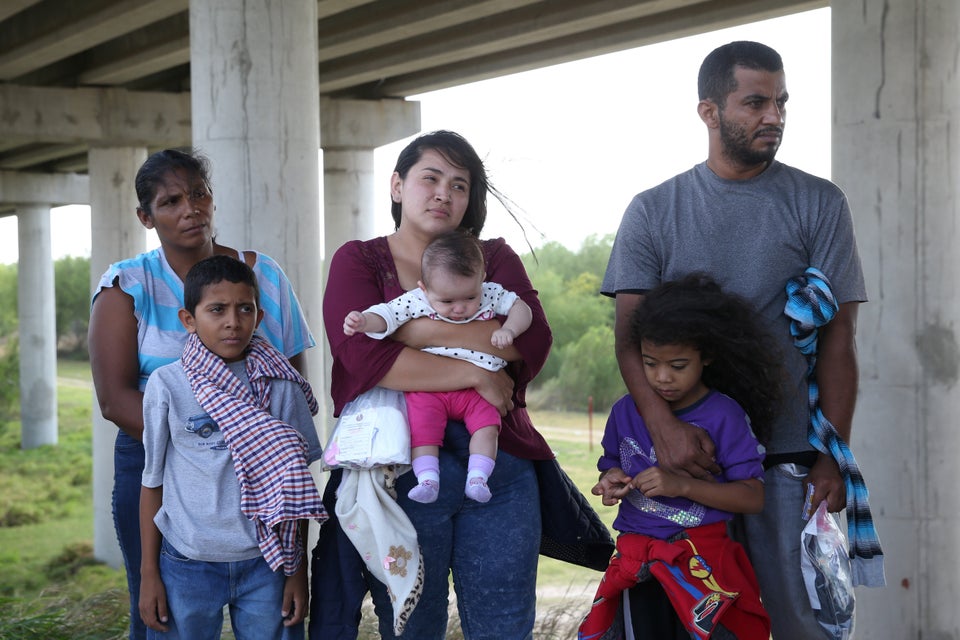 Immigrant Families At The U.S.-Mexico Border