This is an excerpt from a story published today by
The Intercept
, a digital magazine dedicated to producing fearless, adversarial journalism that brings transparency and accountability to powerful institutions. Follow The Intercept on Twitter and read more of its investigative journalism here.
ON MAY 10, 2007, in the East Room of the White House, President George W. Bush presided over a ceremony honoring the nation's most accomplished community service leaders. Among those collecting a President's Volunteer Service Award that afternoon was Kay Hiramine, the Colorado-based founder of a multimillion-dollar humanitarian organization.
Hiramine's NGO, Humanitarian International Services Group, or HISG, won special praise from the president for having demonstrated how a private charity could step in quickly in response to a crisis. "In the aftermath of Hurricane Katrina," read Hiramine's citation, "HISG's team launched a private sector operation center in Houston that mobilized over 1,500 volunteers into the disaster zone within one month after the hurricane."
But as the evangelical Christian Hiramine crossed the stage to shake hands with President Bush and receive his award, he was hiding a key fact from those in attendance: He was a Pentagon spy whose NGO was funded through a highly classified Defense Department program.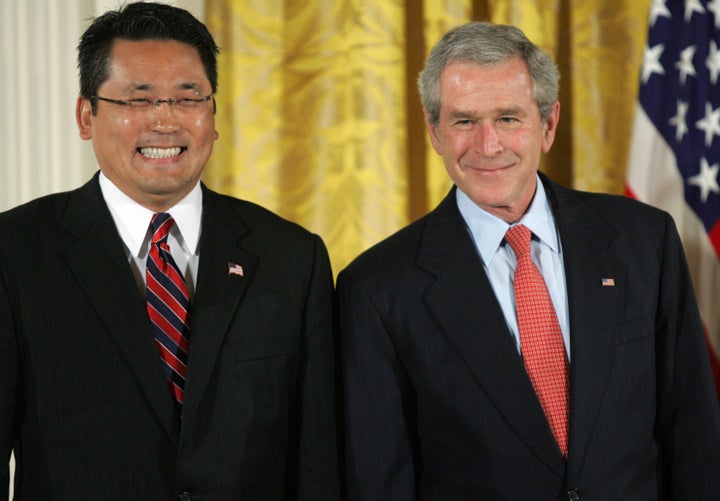 The secret Pentagon program, which dates back to December 2004, continued well into the Obama presidency. It was the brainchild of a senior Defense Department intelligence official of the Bush administration, Lt. Gen. William "Jerry" Boykin. Boykin, an evangelical Christian who ran into criticism in 2003 for his statements about Islam, settled on the ruse of the NGO as he was seeking new and unorthodox ways to penetrate North Korea.
Long a source of great concern to the U.S. and Western Europe because of its nuclear program, North Korea was the most difficult intelligence target for the U.S. "We had nothing inside North Korea," one former military official familiar with U.S. efforts in the country told me. "Zero." But Hiramine's NGO, by offering humanitarian aid to the country's desperate population, was able to go where others could not.
It is unclear how many HISG executives beyond Hiramine knew about the operation; Hiramine did not respond to repeated requests for comment and neither did any of his senior colleagues. Few, if any, of the rest of the organization's staff and volunteers had any knowledge about its role as a Pentagon front, according to former HISG employees and former military officials.
The revelation that the Pentagon used an NGO and unwitting humanitarian volunteers for intelligence gathering is the result of a monthslong investigation by The Intercept. In the course of the investigation, more than a dozen current and former military and intelligence officials, humanitarian aid workers, missionaries, U.S. officials, and former HISG staffers were interviewed. The U.S. government officials who were familiar with the Pentagon operation and HISG's role asked for anonymity because discussing classified military and intelligence matters would put them at risk of prosecution. The Pentagon had no comment on HISG or the espionage operations in North Korea.
Before it was finally dismantled in 2013, Hiramine's organization received millions in funding from the Pentagon through a complex web of organizations designed to mask the origin of the cash, according to one former military official, as well as documentation reviewed for this article.
The use of HISG for espionage was "beyond the pale" of what the U.S. government should be allowed to do, said Sam Worthington, president of InterAction, an association of nearly 200 American NGOs. The practice of using humanitarian workers as spies "violates international principles" and puts legitimate aid and development workers at risk, he argued.
"It is unacceptable that the Pentagon or any other U.S. agency use nonprofits for intelligence gathering," Worthington said. "It is a violation of the basic trust between the U.S. government and its civic sector."
HISG WAS ESTABLISHED shortly after 9/11, when Hiramine led a group of three friends in creating a humanitarian organization that they hoped could provide disaster relief and sustainable development in poor and war-torn countries around the world, according to the organization's incorporation documents.
In its first two years, HISG was little more than a fledgling faith-based charity. Just after the U.S. invaded Afghanistan, Hiramine and his friends shipped medical supplies to a hospital there. By 2003, HISG had collaborated with a small Pentagon group called the Afghanistan Reachback Office, which was set up to coordinate reconstruction activities.
That same year, Boykin was named deputy in the newly created office of the undersecretary of defense for intelligence. Boykin had a special operations career that spanned many of the U.S. military's most high-risk missions prior to 9/11. He served as commander of the Army's most elite unit, commonly known as Delta Force, and oversaw the Black Hawk Down mission in Somalia in 1993 and the hunt for Pablo Escobar in Colombia.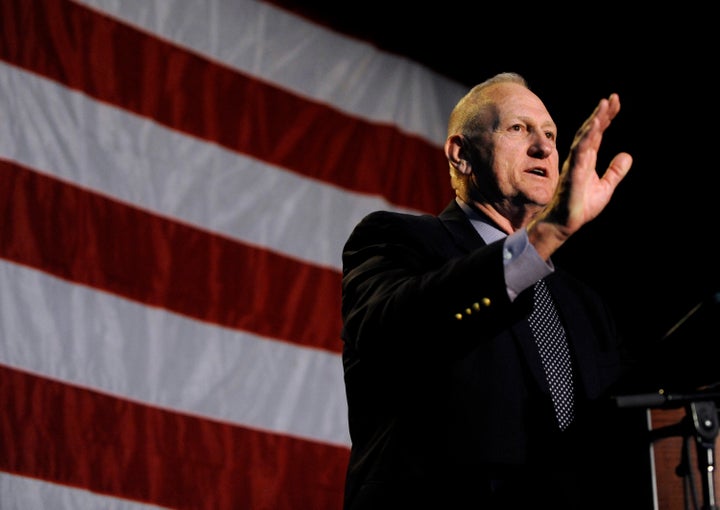 With the war on terror intensifying, Defense Secretary Donald Rumsfeld charged Boykin and his superior, Stephen Cambone, with the task of increasing the department's ability to conduct intelligence operations independent from the CIA. Cambone and Boykin concluded that the Pentagon had ceded too much of its intelligence-gathering role in the preceding decades to the CIA, and it was time to recalibrate the balance. The CIA was kept in the loop. Within a year of his arrival to his new position at the Pentagon, Boykin dispatched a Pentagon staffer to the CIA to help coordinate the new and increased human intelligence operations abroad.
According to former military officials, Boykin took a page from the CIA's playbook and looked for ways to provide cover for Pentagon espionage operations. Hiramine's group was one of several NGOs used by the Pentagon in this way. Some, like HISG, already existed as fledgling organizations, while others were created from scratch by the Pentagon.
The espionage effort was one of the most secretive programs at the Pentagon, called an unacknowledged and waived "special access program," or SAP. The designation meant that Defense Secretary Rumsfeld was required only to brief the chair and ranking members of both appropriations and armed services committees, who were not allowed to take notes or bring in staffers.
The Defense Department intelligence operations primarily focused on counterterrorism, but the efforts also extended to Iran and North Korea, where the military sought elusive intelligence on those countries' nuclear programs.
That's where HISG came in.
At the time the Pentagon program launched, the NGO had been responsible for many shipments of medical equipment, clothing, and disaster relief supplies around the world.
On at least one occasion in the period between 2004 and 2006, Hiramine, through HISG, helped coordinate a humanitarian shipment to North Korea.
The charity's offer of donated clothing was the kind of faith-based donation the North Korean government would occasionally accept to help its population endure the country's harsh winters. Unbeknownst to the North Korean government, however, underneath the clothing was a hidden compartment containing scores of bibles.
Shipping bibles into North Korea was risky — North Korea severely restricts any religious activities that deviate from communist ideology. But that was the point — if Hiramine's bibles could make it, the Pentagon would know that it could use the same smuggling method to get military sensors and equipment into the country.
"We sent the bibles in as a test run," a former senior Pentagon official told me. "They got through without the North Koreans discovering them."
The Pentagon tasked Hiramine with gathering the intelligence it needed inside North Korea, and Hiramine would in turn utilize HISG's access to the country to complete the assignments, according to two former military officials with knowledge of the effort. Hiramine, in his role as CEO of HISG, tapped Christian missionaries, aid workers, and Chinese smugglers to move equipment into and around North Korea — none of whom had any idea that they were part of a secret Pentagon operation.
On at least two different occasions, in 2007 and again in 2010, Hiramine entered North Korea under humanitarian cover, according to a former HISG employee familiar with his travel. HISG documents show that the organization boasted of having shipped winter clothing, including "ski jackets," into North Korea during the NGO's first 10 years of operation.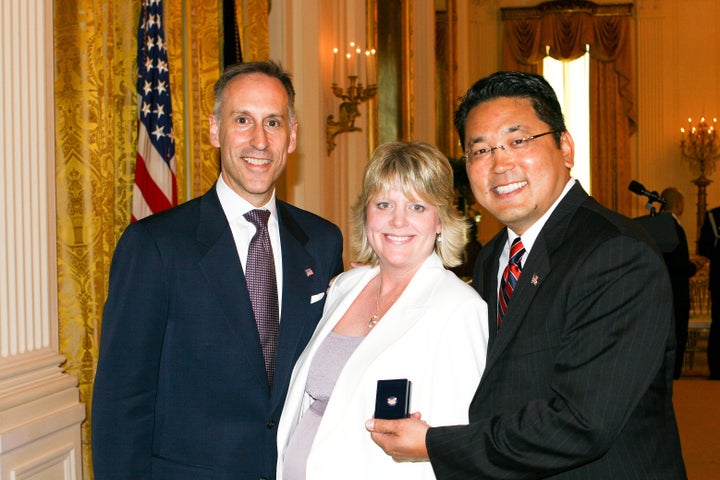 Because American intelligence has so few assets inside North Korea, much of Hiramine's task was to find transportation routes to move military equipment — and potentially clandestine operatives — in and around the country. The Pentagon would eventually move sensors and small radio beacons through Hiramine's transportation network, according to another former military official. Much of what Hiramine was doing was what the military refers to as "operational preparation of the environment," or OPE, a category that encompasses clandestine intelligence gathering and prepositioning equipment inside a country for future conflicts.
"We needed collection devices, spoofers" — used to disrupt North Korean military devices or radio signals — "and [equipment] to measure nuclear anomalies," the same former military official told me. The military hardware also included shortwave radios that could be used to help a downed pilot to escape in the event of a future conflict with North Korea.
None of the former officials with knowledge of the program whom I spoke with would say where exactly the equipment was positioned or describe the intelligence that Hiramine was able to gather, citing the sensitivity of the matter. But two former officials said the intelligence and the network used to gain access inside the country was formally distributed to the CIA in what the U.S. intelligence community calls IIRs, or "intelligence information reports," indicating the CIA was aware the Pentagon was using an NGO to conduct the operations. The CIA referred all questions about Hiramine's intelligence reports to the Pentagon.
"If true, to use unwitting aid workers on behalf of an intelligence operation, people who genuinely do humanitarian work, to turn their efforts into intel collection is unacceptable," said Rep. Jan Schakowsky, who served on the House Intelligence Committee from 2007 until this year. Schakowsky said she was unaware of the program, and unaware of any briefings given to the committee chair and ranking members.
"Now we have people who have been hired to do some good work and become unwitting accomplices to an intelligence mission? They can face all kinds of retaliation. It is completely unacceptable," Schakowsky said.