WASHINGTON -- The Defense Department official who oversees the program that has sent billions of dollars' worth of military-style equipment to local police over the past several years couldn't come up with a reason that cops on the streets need bayonets during a Senate hearing on Tuesday.
At a hearing examining the issue of police militarization, Sen. Rand Paul (R-Ky.) asked about an NPR investigation that found that nearly 12,000 bayonets had been sent to local police through the Law Enforcement Support Office (also known as the 1033 program) from 2006 through this year.
"What purpose are bayonets being given out for?" Paul asked Alan Estevez, who serves as principal deputy under secretary of defense for acquisition, technology and logistics.
"Bayonets are available under the program. I can't answer what a local police force would need a bayonet for," Estevez said.
"I can give you an answer: none," Paul said.
Estevez said that the Defense Department does "not push any of this equipment on any police force," and that the states decide what they need.
The hearing was called by Sen. Claire McCaskill (D-Mo.) in the wake of the aggressive police response to the protests that took place in Ferguson after the death of Michael Brown, an unarmed 18-year-old who was killed by a police officer in the St. Louis suburb.
Before You Go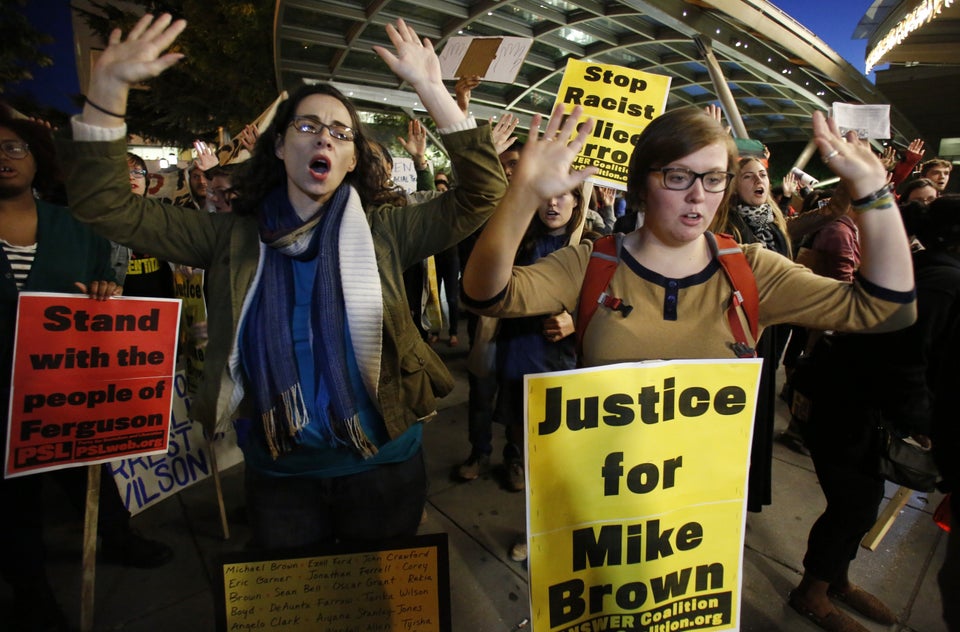 Ferguson
Popular in the Community