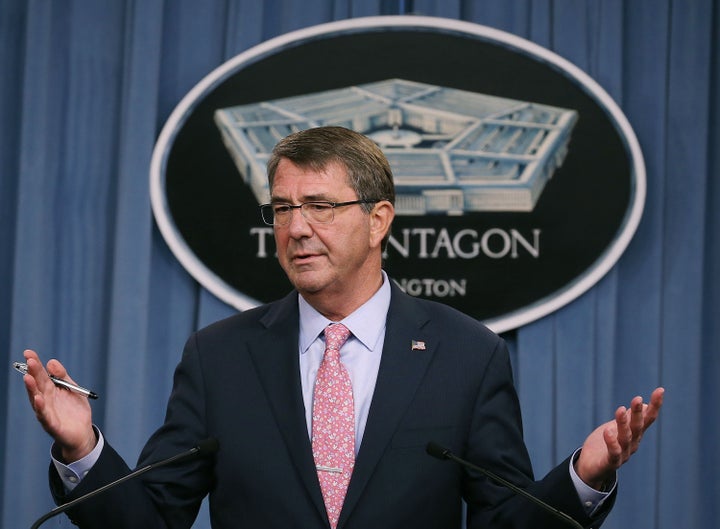 WASHINGTON, Oct 9 (Reuters) - The Pentagon said on Friday it expected to hold new talks with Russia's military on pilot safety in Syria's war as soon as this weekend, as the former Cold War foes seek to avoid an accidental clash as they carry out rival bombing campaigns.
Russia's entry into Syria's civil war last week has complicated America's more than year-old campaign of airstrikes against Islamic State, leading to at least one U.S. jet to course-correct to avoid an incident.
The United States, which opposes Moscow's support for Syrian President Bashar al-Assad, has ruled out cooperation with Russia but has agreed to work on air safety procedures.
U.S. proposals, outlined during a secure video conference between the U.S. and Russian militaries last week, included maintaining a safe distance between U.S. and Russian aircraft and using common radio frequencies for distress calls.
The U.S. military warned it would not accept a Russian offer to hold more talks until it first received a formal response to those proposals, something the Pentagon said has now arrived.
"The Department of Defense has received a formal response from the Russian Ministry of Defense regarding DOD's proposal to ensure safe air operations over Syria," Pentagon spokesman Peter Cook told reporters. "Department leaders are reviewing the Russian response and talks are likely to take place as soon as this weekend."
Russia's deputy defense minister, Anatoly Antonov, was quoted by the Tass news agency on Tuesday as saying the Russian military agreed in principle with the proposals made by the United States.
Since Russia began air strikes last week it has described all its targets as belonging to the Islamic State group, although most have been in areas controlled by other rebel movements where Islamic State has little or no presence.
Efforts to ensure pilot safety have gained urgency after the United States and NATO denounced Russia for violating Turkish airspace.
U.S. Defense Secretary Ash Carter has said Russian aircraft came within miles of a U.S. drone and criticized Russia for launching cruise missile strikes without warning.
He confirmed that the United States "had some indications" that Russian cruise missiles crashed in Iran before reaching their targets in Syria. U.S. officials, speaking on condition of anonymity, said on Thursday that four missiles crashed in Iran.
"If so, that would indicate malfunctions of those missiles," Carter said.
Russia's Defense Ministry has insisted the missiles had reached their targets in Syria. (Reporting by Phil Stewart; Editing by Lisa Shumaker and Leslie Adler)
REAL LIFE. REAL NEWS. REAL VOICES.
Help us tell more of the stories that matter from voices that too often remain unheard.