WASHINGTON -- More than a year after lifting the ban on gay men and women serving openly in the military, the Pentagon has extended certain benefits to these service members and their families.
Gay rights groups have been pressing the Pentagon to extend equal benefits to gay service members and their families since the repeal of Don't Ask, Don't Tell. The newly granted benefits include commissary privileges; ID cards to get on base; access to family support initiatives, legal assistance and sexual assault counseling; ability to take emergency leave for family emergencies and joint duty assignments. The move was one of Defense Secretary Leon Panetta's last moves as a member of President Barack Obama's Cabinet, and it will likely be one of his most lasting legacies.
"At the time of repeal, I committed to reviewing benefits that had not previously been available to same-sex partners based on existing law and policy," Panetta said on Monday. "It is a matter of fundamental equity that we provide similar benefits to all of those men and women in uniform who serve their country. The department already provides a group of benefits that are member-designated. Today, I am pleased to announce that after a thorough and deliberate review, the department will extend additional benefits to same-sex partners of service members."
The new benefits do not include certain items that could have been granted, such as burial rights at national cemeteries, on-base housing and certain travel expenses for spouses. In a memo explaining the changes, Panetta said extending these items to gay service members presents "complex legal and policy challenges to due their nexus to statutorily-prohibited benefits and due to ongoing reviews about how best to provide scarce resources."
OutServe-SLDN, which pushed for the repeal of DADT, nevertheless called the Pentagon's announcement on Monday "substantive."
"Secretary Panetta's decision today answers the call President Obama issued in his inaugural address to complete our nation's journey toward equality, acknowledging the equal service and equal sacrifice of our gay and lesbian service members and their families," said Allyson Robinson, the group's executive director.
Panetta said the Pentagon will attempt to extend the new benefits to service members by Aug. 31 and no later than Oct. 1, although OutServe-SLDN said it will be pushing for a quicker resolution.
At a briefing at the Defense Department with reporters on Monday, a Pentagon official estimated that the changes would affect about 5,600 active-duty members, 3,400 in the National Guard and Reserve and 8,000 veterans.
Unmarried same-sex couples will also be eligible for the benefits if they sign a "Declaration of Domestic Partnership" form. The Pentagon official explained that this option was made available because some states have not legalized marriage equality, and the armed services did not want to exclude residents of those states from receiving the new benefits.
Even with the policy change, there are nearly 100 benefits that gay service members and their families do not have access to under the Defense of Marriage Act. That law prohibits the federal government from recognizing same-sex marriages, meaning that gay and lesbian spouses continue to be barred from receiving certain medical services and education benefits, among others.
Rep. Adam Smith (D-Wash.), the ranking member of the House Armed Services Committee, introduced legislation last year, known as the Military Spouses Equal Treatment Act, that would provide equal benefits to same-sex military families by redefining "spouse" in the U.S. Code in order to supersede DOMA.
"Building on the repeal of 'Don't Ask, Don't Tell,' today's announcement is another big step toward equality in the military," Smith said in a statement. "Just as no individual should be forced to hide who they love to serve their county, no individual should be deprived of the benefits they have earned simply because of who they have married."
He added that he will be reintroducing the Military Spouses Equal Treatment Act as well.
"The Administration is doing what it can within the constraints that are in place, but the job is not done," he said. "I look forward to continuing to work with the Administration and my colleagues in Congress to achieve full equality in the military."
This article was updated to include information from a Pentagon briefing held Monday and an updated number of benefits not allowed under DOMA.
Before You Go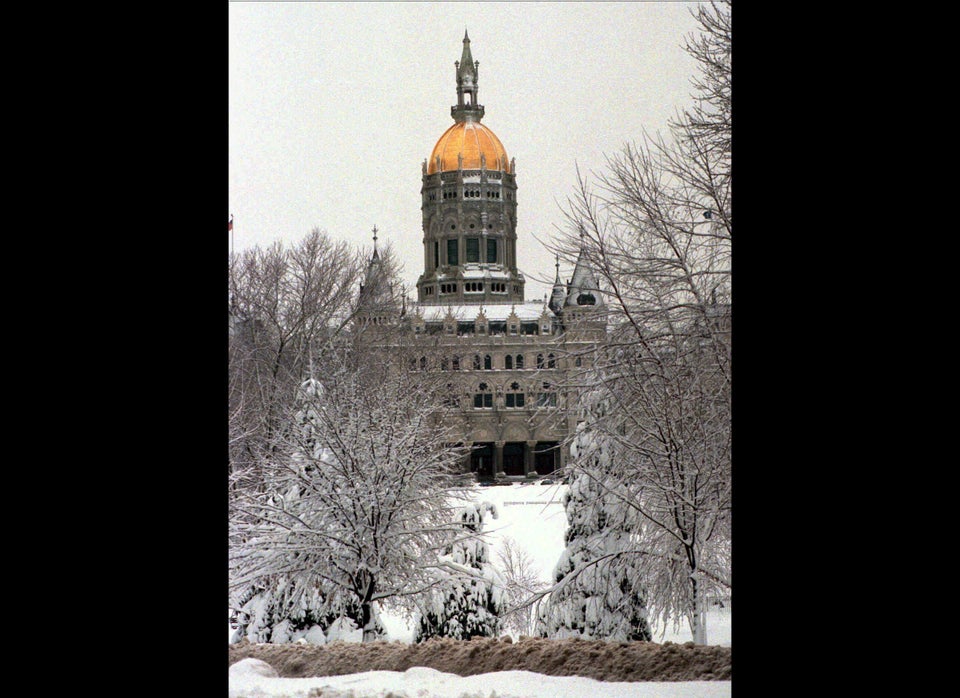 Gay Marriage In The United States
Popular in the Community