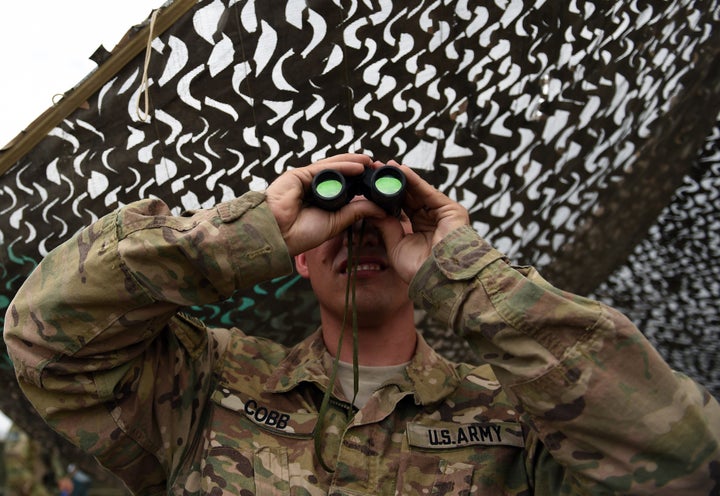 Nearly $150 million in U.S. taxpayer funds may have been misspent on unnecessary housing and security for an ultimately doomed Pentagon effort to revitalize Afghanistan's economy, a congressional watchdog revealed Thursday.
The Special Inspector General for Afghanistan Reconstruction made the allegation in a letter to Defense Secretary Ash Carter that demanded further information about the program.
"If [its] employees had instead lived at [Pentagon] facilities in Afghanistan, where housing, security, and food service are routinely provided at little or no extra charge to [Pentagon] organizations, it appears the taxpayers would have saved tens of millions of dollars," Inspector General John Sopko wrote. He noted that only five to 10 program officials lived in the costly space, and that the annual cost for housing them may have been less than $2 million if they had stayed at the U.S. Embassy in Kabul.
The Pentagon setup, known as the Task Force for Business and Stability Operations, spent more than $800 million in Afghanistan from 2009 to 2014, and has faced previous accusations of mismanagement. Sopko told HuffPost in an email Wednesday that his office has received more allegations about task force misspending than about any other program in Afghanistan.
Task force officials and consultants hired to examine their work argued that the spending enabled the program to be more flexible and prove to investors that military support wasn't essential for effective work on the Afghan economy, Sopko wrote. He asked the Pentagon to provide proof that it had conducted a cost-benefit analysis before it allotted almost 20 percent of the task force budget to private housing and security. He also requested information about the selection and design of the villas, a list of investors brought to Afghanistan by the task force and any proof that the group's work led to investment in the war-torn country.
The Pentagon has until Dec. 11 to respond.
The inspector general has previously slammed the Defense Department for failing to respond to inquiries about the program. The department has told HuffPost it has established a special reading room for documents relating to the task force and has offered to provide the inspector general with access to former officials.
But a spokesman for the inspector general said Wednesday that previous criticism didn't lead to more openness from the Pentagon. Though the task force's first director, one-time under secretary of defense Paul Brinkley, said Wednesday he is now willing to cooperate with the inspector general, he only made that clear after being unresponsive for some time and learning that his lack of cooperation would be made public, the spokesman said.
Billions in U.S. spending on Afghanistan are at risk because of poor American and Afghan management and the country's continuing vulnerability to armed extremists loyal to the Taliban and the Islamic State group. President Barack Obama decided this year to keep 5,500 U.S. troops in Afghanistan beyond 2017.
PHOTO GALLERY
Opium in Afghanistan
Calling all HuffPost superfans!
Sign up for membership to become a founding member and help shape HuffPost's next chapter