WASHINGTON -- Jerome Hardy said he's cooked and cleaned at the Pentagon's Center Court Cafe for eight years and never received a raise. He makes $9 an hour.
"Not a penny raise -- a nickel, quarter, nothing," Hardy, 52, told HuffPost in an interview. He liked the pay at first but is frustrated it hasn't gone up. "Should at least get a cost-of-living raise every year."
On Wednesday Hardy and about 50 other workers from the Pentagon's food courts skipped their shifts to protest what they contend is low pay and poor working conditions. Organizers said another 50 non-union workers went on strike from their food service jobs in other federal buildings to join the protest.
Good Jobs Nation, a group backed by the Change to Win union federation and other worker advocacy groups, organized the event, the seventh such strike in the past year. The overall goal has been to pressure businesses and politicians into supporting worker-friendly policies like higher wages and paid sick leave.
"The reason all of our work over the last six strikes, and why today's strike, matter," Change to Win's Joseph Geevarghese told the workers before they marched to the Pentagon, "is because next week on Tuesday, President Barack Obama is going to deliver his State of the Union speech."
The protesters said they hoped Obama would make good on a recent promise to use executive action to help workers and fight income inequality. One way the president could do that, they said, would be to issue an order requiring federal agencies to ensure higher workplace standards at companies operating in government buildings.
Layla Linares, 52, said she's worked in a McDonald's at the Pentagon for 10 years and still makes $10 per hour. She said she likes her job as a cashier, but she skipped her shift on Wednesday because she wants better pay and benefits.
"I no have insurance, I no have sick pay, I no have vacation," Linares told HuffPost. "I know that they're not being fair with their workers."
McDonald's said in an email that its Pentagon restaurant remains open for business and that protesting workers shouldn't fear retaliation. "Employees who participate in these activities and return to work are welcomed back and scheduled to work their regular shifts," a spokeswoman said.
Good Jobs Nation uses a strike fund to replace the day's wages for workers who skip their shifts in protest, but some workers still face significant risk.
Robyn Law, a 26-year-old single mother, said she skipped her 5:30 a.m. shift at the Pentagon's Sbarro to join the protest. Just before 8:00 a.m., she said, she received a voicemail from a supervisor.
"You don't come in today, take the rest of the week off," the voicemail said. Law said she didn't know if that meant she'd been fired.
"Ain't that something," said Hardy, who works at a restaurant managed by the same company as the Sbarro. But he said he was willing to take the risk because he has aging parents, a young grandson and not enough money. "I don't have nothing to lose."
The Pentagon declined to comment. Attempts to reach the management company early Wednesday were unsuccessful.
This article has been updated with comment from McDonald's and to reflect the Pentagon declining comment.
Before You Go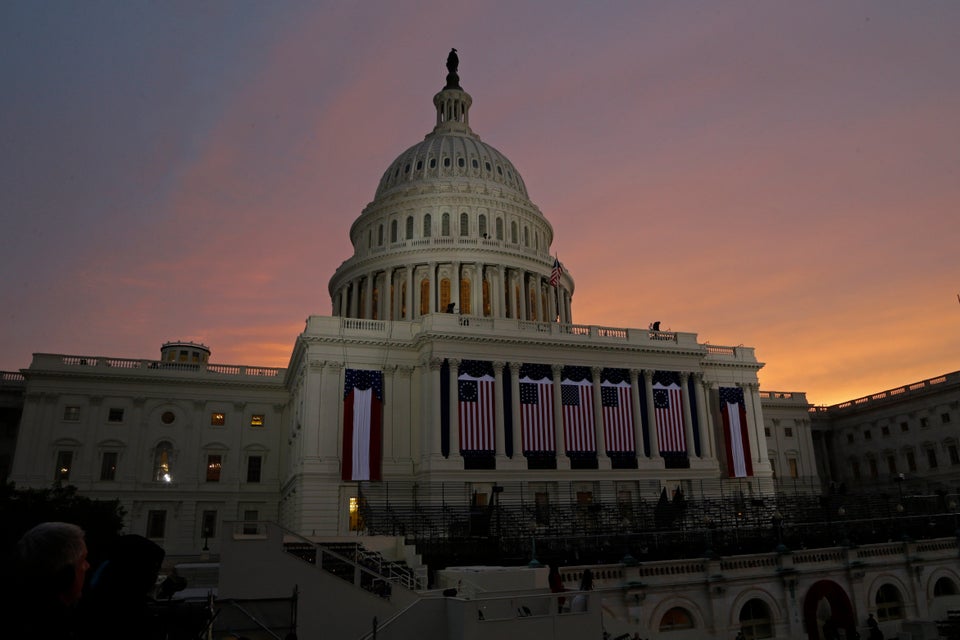 U.S. Capitol Photos
Popular in the Community