The results are like nothing the porn industry had ever seen before.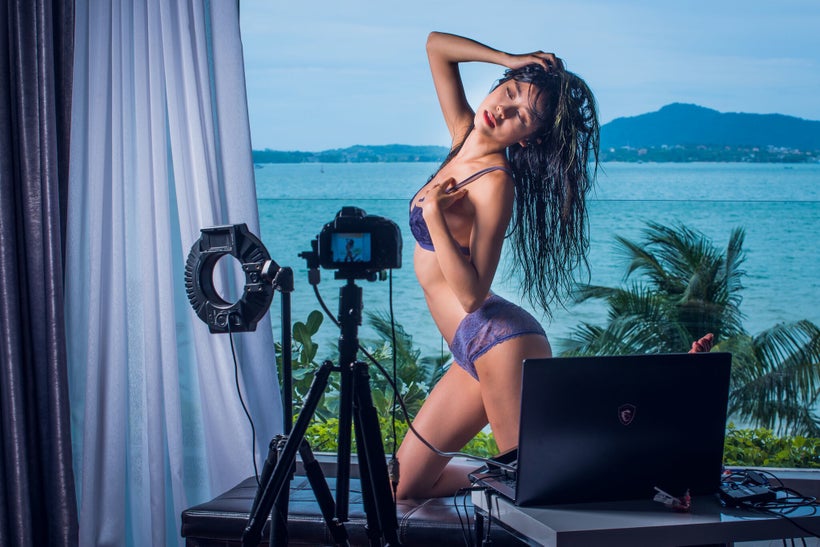 For any naysayers out there who believe all porn is crude or cheap, I'd like to introduce you to Joey Kim, whose videos are nothing short of captivating and sophisticated.
Her work has always been different. Before she ever even considered taking her clothes off in front of a camera, she was studying landscape photography and learning the elegant art of aerial silks. When she later started using those skills to create adult content, the result was like nothing the porn industry had ever seen before, with graceful movement, rich color, and tantalizingly understated and beautiful scenes.
I first had the pleasure of connecting with Joey Kim when she reached out to me via Twitter, and I was thrilled. I immediately recognized her incredible artistic talent, and I hoped she would consider performing at one of the events for my book, Switch: Time for a Change. The book is my personal story, and it celebrates authentic sexuality and the beauty of the self—both of which are themes that Joey emphasizes in her work as well. To my delight, she agreed, and graced my all-nude book release party (the first-ever in New York) with a spectacular acrobatic performance last year (video below.)
Today, Joey's star continues to rise, and I want to share portions of an interview she recently did with AVN about how she got her start in the industry, how her career has evolved, and how she understands sexuality and beauty. I am so proud to call Joey Kim a friend and a colleague, and I know that her story and her work will continue to inspire the world for many years to come.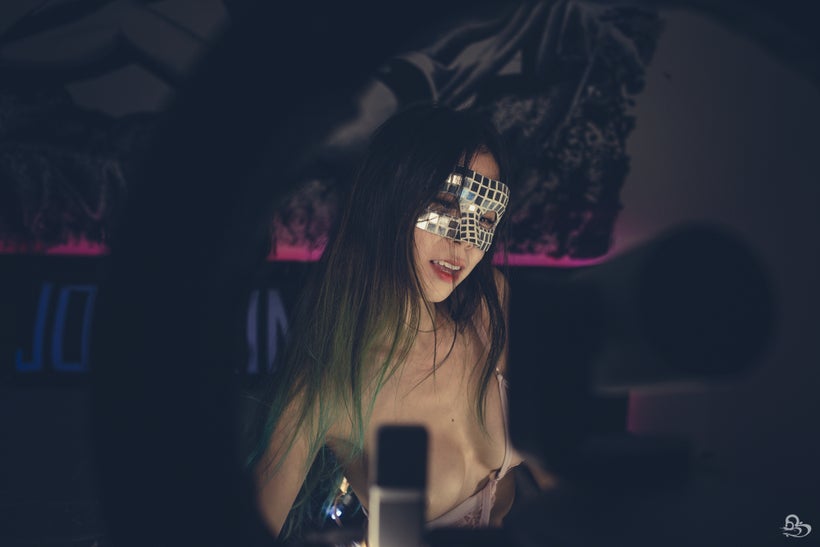 LOS ANGELES—The creator of JoeyKim.tv turns her cam shows into erotic events, streaming live from remote locations and even underwater.
A skilled aerialist and elegant dancer who specializes on the Lyra and silks, Kim tells stories with her sensual performances, demonstrating the art of seduction with soaring aerial burlesque and often surreal stripteases.
Tech savvy and resourceful, the 26-year-old artist has given members of her official site glimpses of exotic places in Hong Kong and Thailand, delivering dazzling acrobatic exhibitions in front of waterfalls, in the trees and at international festivals.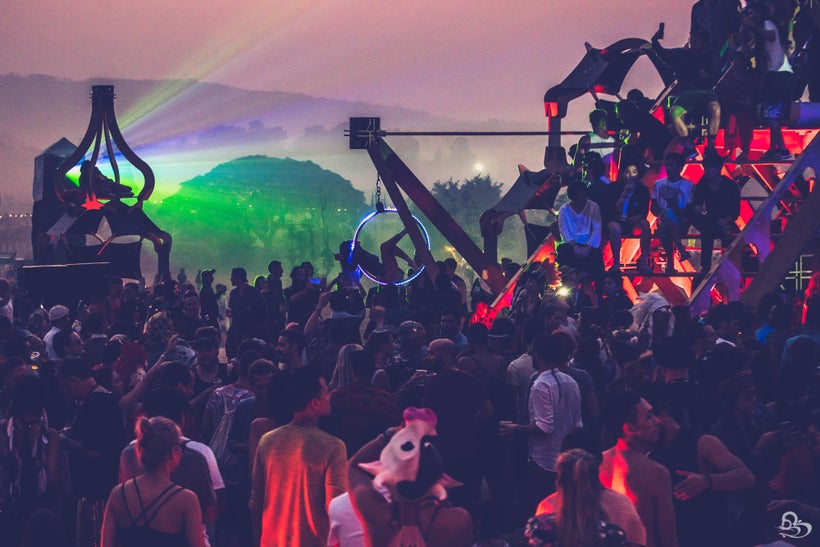 Whether she's performing online or in front of an audience, Kim's captivating "life-cam" streams tend to go well beyond what has become the industry norm for cam shows—with their production value alone.
They may just be one of the internet's best-kept secrets.
But at the beginning she took it slow. Raised in an ultra conservative Asian American family, the topic of sex was taboo and never talked about at home.
"It was a strange dynamic of I guess just trying to understand my sexuality and at the time when I started, I was still very uncomfortable with nudity and sex," Kim says. "And so I actually started on cam as a non-nude model and I didn't take off any of my clothes for several years."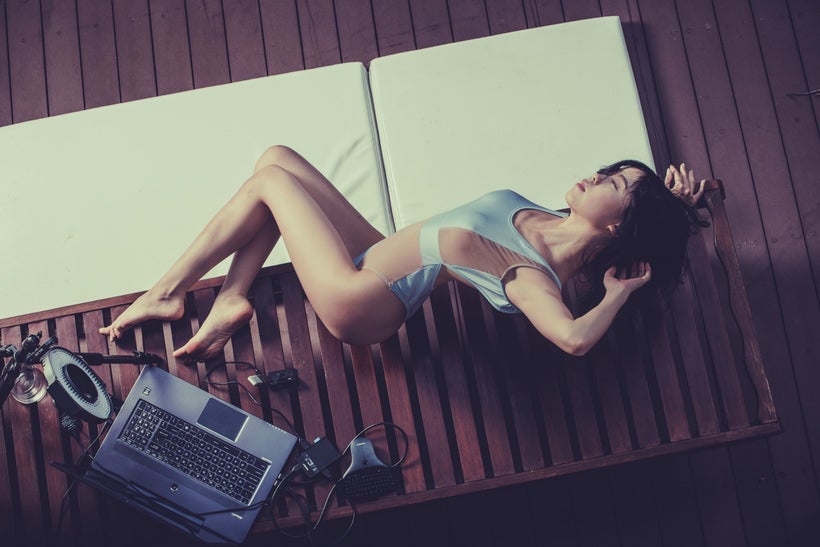 Even though she remained clothed in public chat, Kim gradually started doing explicit private shows with regulars she trusted. It gave her mixed feelings.
"I used to get naked and I would masturbate and it was fun and I felt comfortable doing that but I guess I was kind of ashamed of it, too," she admits. "It felt more like what other people's opinions of me sort of shaped my own opinion of me.
"So one day some of my nudes and some of my privates got leaked and people started using that as a way to bully me, to call me a liar and to call me a slut and to threaten me and to blackmail me. And then I think it was at that point that I started realizing exactly how important it was to continue what I was doing.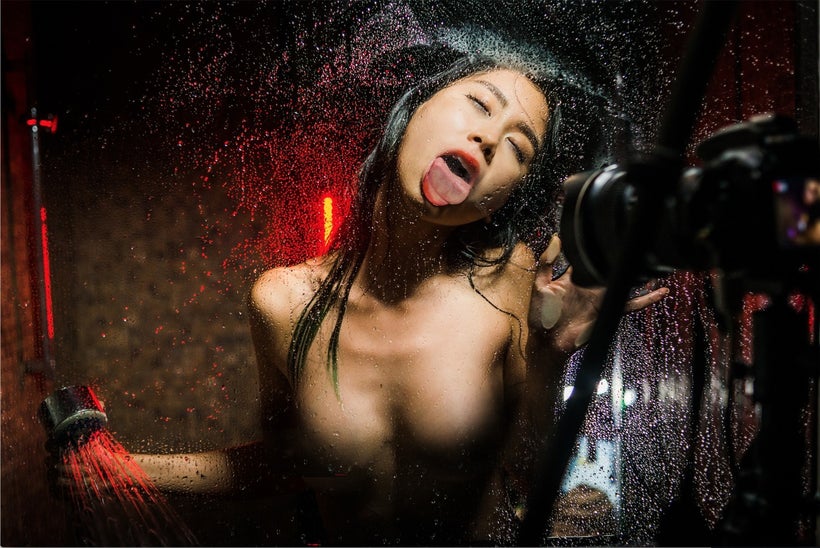 "So I actually switched from being non-nude to nude at that moment and I started shooting."
It was 2013 and Kim was still at Parsons, where she was diving deeper into landscape photography.
"And all of a sudden I decided to turn the camera back onto myself and start shooting self portraiture," Kim continues. "And that was my own personal, private way of becoming more comfortable with my body and also becoming more confident with it and viewing it almost in a clinical way, but through my own lens," Kim says.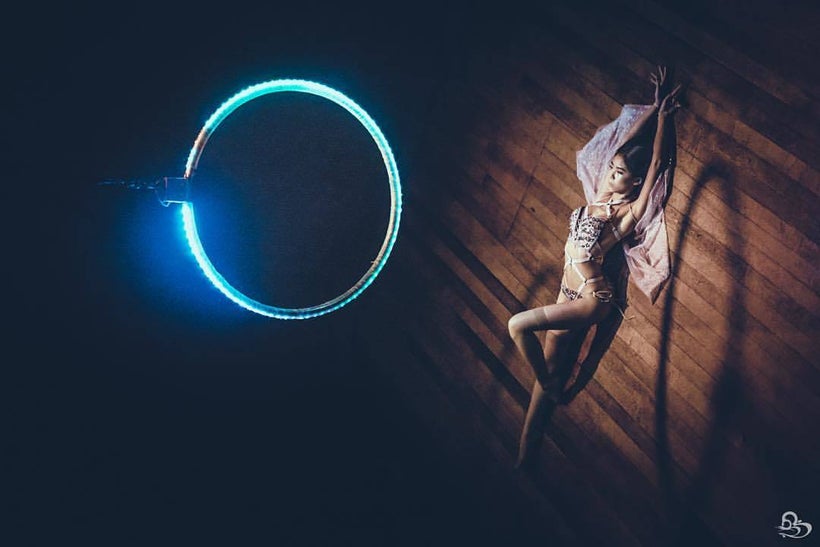 "And then I started doing it with my live streaming camera and it just started to merge into one thing. Now my live streaming camera is like my art lens that allows me to express myself."
The breadth of "life-cam" shows on JoeyKim.tv inspires and titillates—they're at once unexpected, uninhibited and understated.
"I hope to see the site continue to grow," Kim tells AVN. "There's always something to improve. And so I'm actually working on meeting with some tech people to improve it and the future JKTV is going to be great. We're going to have a lot higher production videos being released on there."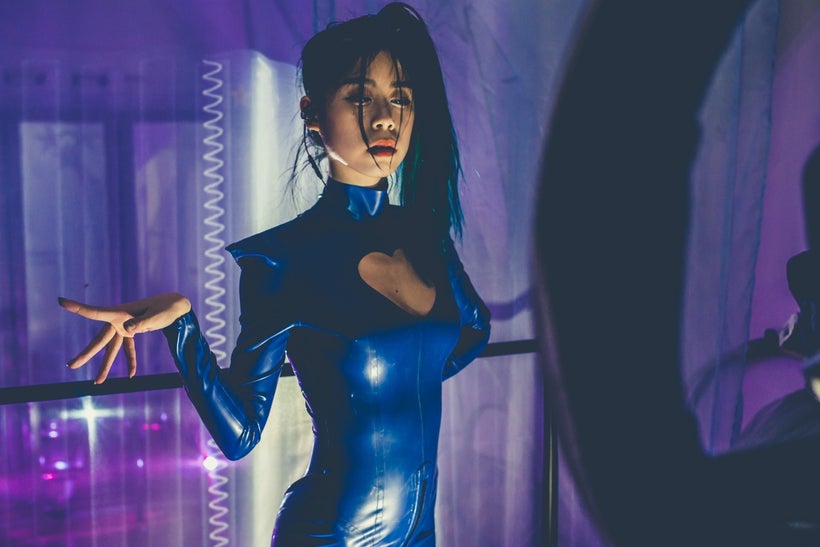 Kim performed before a crowd for the first time in Hollywood in 2014 after someone discovered one of her videos online.
"One of my videos I recorded while camming, doing a little strip thing on my Lyra," Kim explains. "Someone saw that in LA and was like, 'You need to come and perform for our event. We'll put your name up. You're going to be the spotlight. You're going to be the main person.'
"I was like, 'I don't dance for a living, I don't know what I'm doing.' But they really liked me and they really wanted me there. So I went and that was like my very first performance ever. And then I realized like, hey, I think I could do this for a living. This is fun. I enjoy it."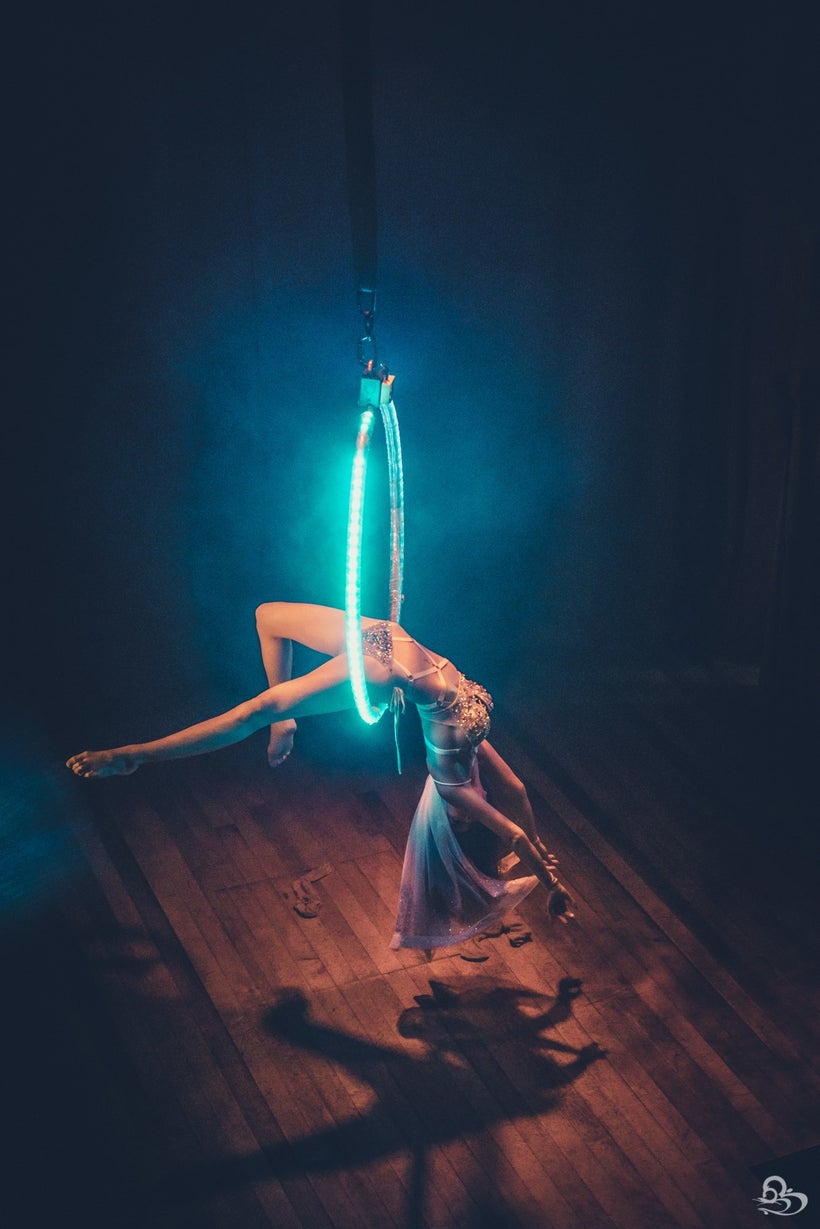 Now Kim is signed with Bespoke Talent Agency in New York and is invited to perform at gatherings all over the world. In February, she traveled to Pattaya, Thailand, where she brought her Lyra act to Wonderfruit, an annual arts, music and lifestyle festival held at The Fields at Siam Country Club in Chonburi province.
Her next stop is Europe, where she recently relocated. She plans to work closely with a freelance production crew that contributes adult-themed projects to companies such as Playboy, X-Art, Brazzers and WowGirls.
Kim has been featured twice in Penthouse, shooting with veteran photographer Tammy Sands first for the magazine's "Peace on Earth" Issue in December.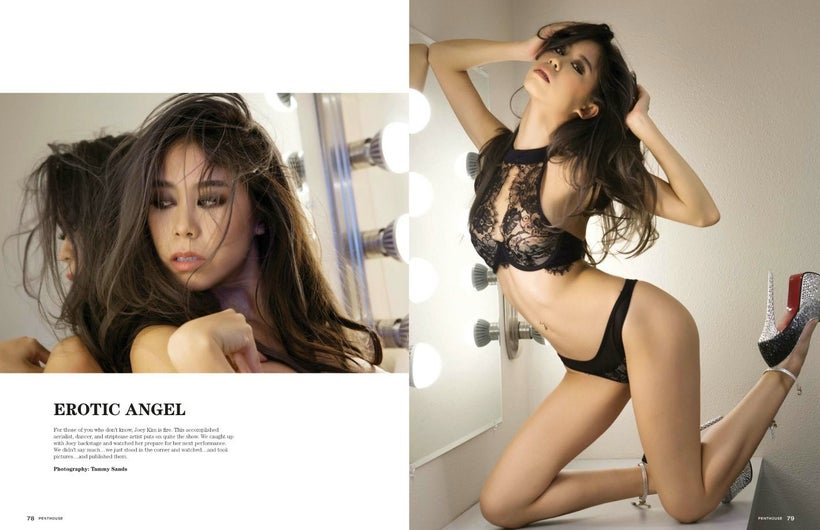 This article is reproduced here with the full permission of Joey Kim and AVN. To access the original full-length article, click here.
To learn more about Joey Kim, click here.
To Learn more about Sandra LaMorgese PhD, click here.
REAL LIFE. REAL NEWS. REAL VOICES.
Help us tell more of the stories that matter from voices that too often remain unheard.
This post was published on the now-closed HuffPost Contributor platform. Contributors control their own work and posted freely to our site. If you need to flag this entry as abusive,
send us an email
.