Google Trends data shows that searches for "gun control" skyrocketed Thursday night, hours after a gunman opened fire at a small community college in the town of Roseburg. The incident left 10 dead and seven wounded.
Google queries for "gun control" started climbing early Thursday afternoon, when news of the tragedy broke, and searches peaked around 8 p.m., as shown in the graph below: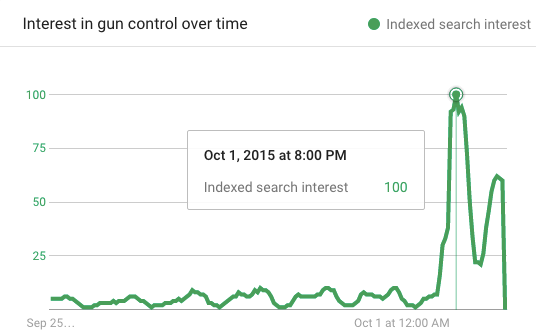 And here are some of the most popular gun control-related questions people asked Google between Thursday and Friday: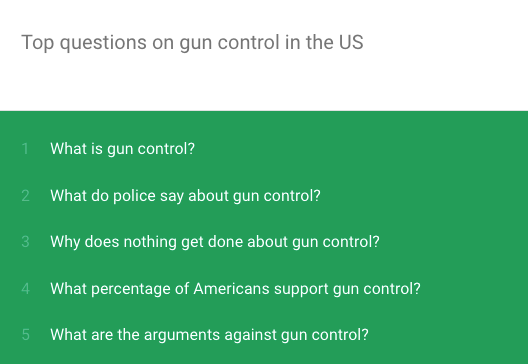 Google's data doesn't necessarily reflect people's attitude toward gun ownership or gun control. However, this new shooting has ignited the national conversation about gun control yet again. President Barack Obama, in a Thursday address about the killings, expressed frustration that "the response of those who oppose any kind of common-sense gun legislation" has become commonplace. He went on to mention opinion polls that show Americans favoring stricter gun control measures.
"How can you with a straight face make the argument that more guns will make us safer?" he asked.
On average, Google searches for "gun shop" have been more popular than searches for "gun control" in 2015. But in the 24 hours following the Oregon shooting, queries for "gun control" surpassed "gun shop" in all U.S. states, with the exception of Kentucky.
Compare the two maps below: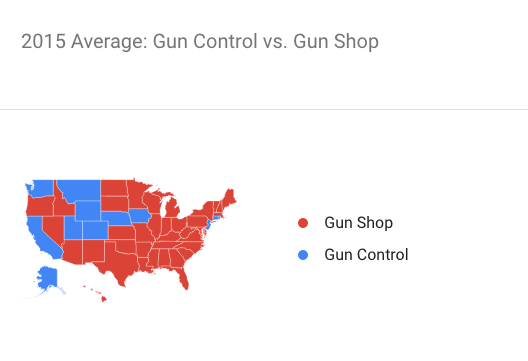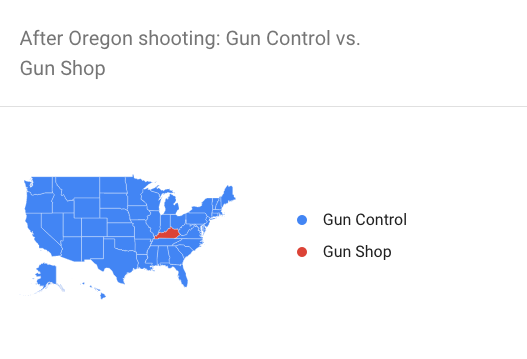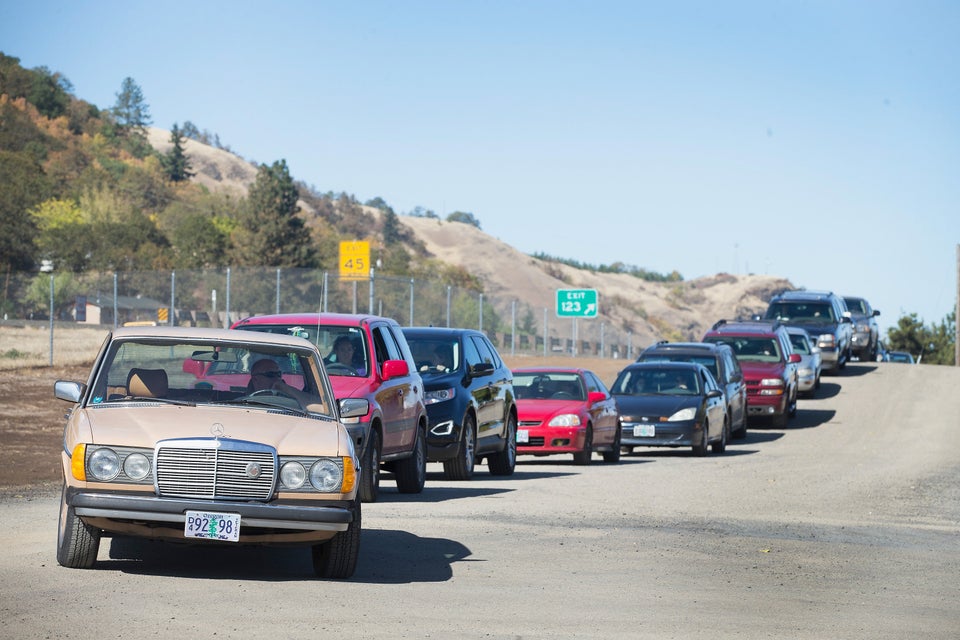 Umpqua Community College Shooting
Popular in the Community