How wonderful it would be for us travelholics if the world was without borders!
Oh! What fun it would be to travel across countries and continents without worrying about visas, passports and stampings.
The world is shrinking, technology has brought the world closer and as a traveler I am able to travel across the world, but we still have borders, racism, terror etc. In such a scenario I have a dream, a hope that one day we or our children will be able to travel across the world seamlessly, without the need for passports and visas, our children will live in a world without borders!
We would be able to travel like the migratory birds across millions of miles in search of new experiences and adventures. We would gently drift across international borders like the clouds in the sky.
Why do these thoughts arise in me?
It is because what I observe about people in my travels. Be it any part of the world, if you take out the external trappings and peel out the layers, intrinsically people are the same everywhere.
They all love and hate, laugh and cry, eat and drink, have families and have their daily routines, have beliefs and egos everyone is on the job of earning their livelihood in their own way and all of them are striving for those moments of happiness.
Wherever you go, the emotions of love, joy, anger, compassion and fear bind people of all races into one common thread. Everyone craves for love! It is the same red blood which flows in the veins of every living man, woman or child in the world. Everyone needs the same air and water for survival.
And nowhere is this oneness, this universality more evident than in the children of the world!
Wherever we go, the innocent and pure smiles of children light up our way. They may not understand our language, but they quickly understand the love emanating from us and their crystal pure hearts embrace and accept us without any hesitation, fear or suspicion. It is adulthood that peels off the layer upon layer of innocence from childhood.
During our travels though we admire the breathtaking natural sites and the awe inspiring man made wonders, we are equally if not more, fascinated by the children around us.
I present here a couple of photos from my travels which captures children from different cultures and countries in different moods.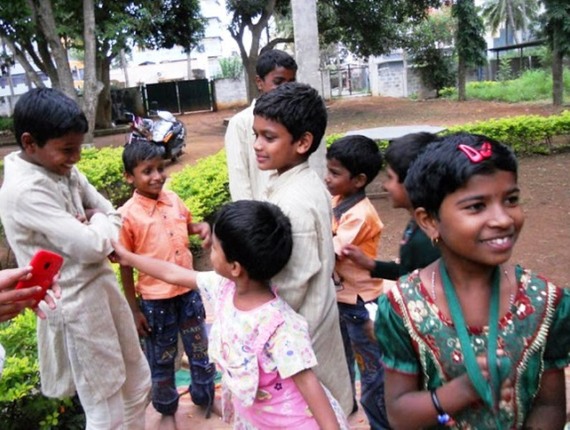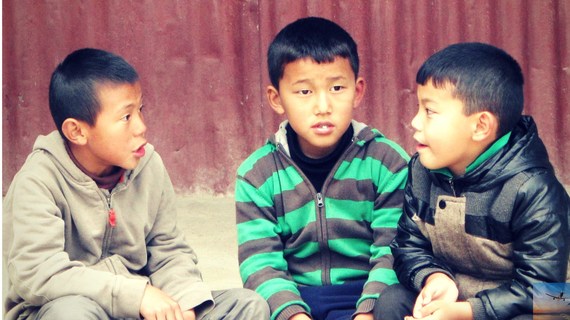 How do you look at people and the interactions with them on your travels? Do you also feel that basically we all human beings have the same emotions and we are alike from inside?
If you would like to follow my travel site, do check out my personal site - http://imvoyager.com
Follow Vyjay on Twitter: https://twitter.com/IMVoyager