With a single photo and a bit of humor, one mom has captured an honest side of motherhood.
On Wednesday, Amanda Bacon from Wilmington, North Carolina, posted a photo on Facebook that shows her fiancé, Ken Hardy, holding their newborn son, Pierson. Bacon appears in the background wearing what she calls "a giant mom diaper" in the photo she described as "motherhood uncensored."
"I'm sharing this picture because it's real," she wrote. "This is motherhood; it's raw, stunning, messy, and freaking hilarious all rolled into one."
In her post, which has been shared more than 99,000 times in a little more than 24 hours, Bacon noted that she knows that some people will be "uncomfortable" with the photo. She also pointed out the problem with keeping postpartum life behind closed doors and not fully embracing every part of it.
"Some people find this uncomfortable, it's probably because this part isn't talked about," she wrote. "We all should try and educate, empower and embrace every aspect of childbirth, including moments like this."
Bacon told The Huffington Post she hesitated to share the photo at first. After realizing that she was initially uncomfortable with talking about something as natural as childbirth and postpartum life, she decided to post it.
"Why feel ashamed over something that's natural?" she said. "It's just not spoken enough about, and I figured since the picture is both hilarious and honest, I'd go for it. Let other women know it's normal, beautiful, and to find humor throughout the whole experience."
With her closing sentence, Bacon put that humor on display to emphasize her important message and show a side of motherhood that is rarely seen.
"Nothing says welcome to motherhood like an adorable squishy baby, and a giant mom diaper," she wrote.
Related
Before You Go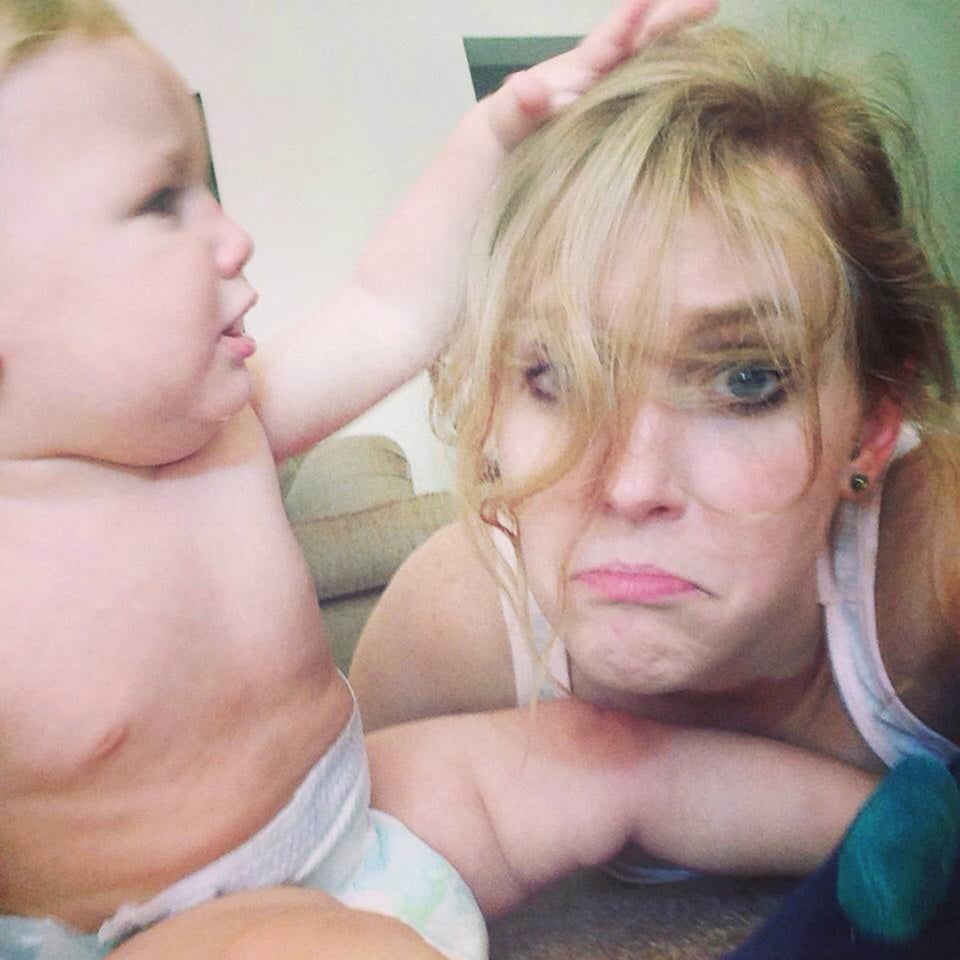 Moms' Honest Parenting Selfies