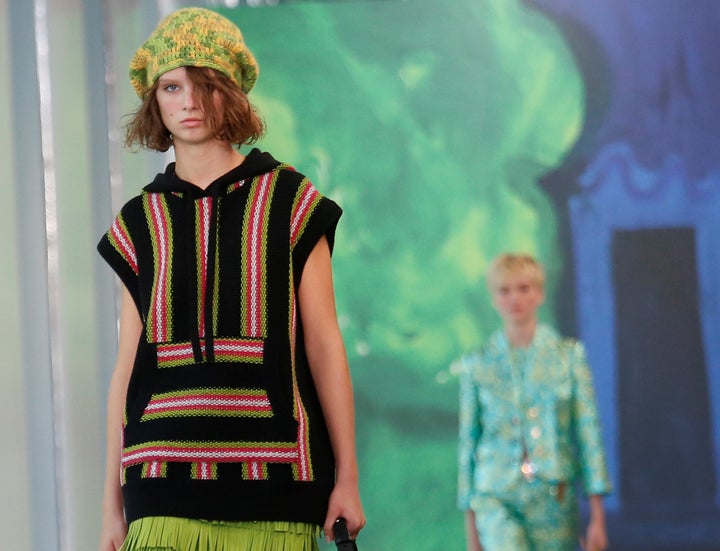 When Michael Kors debuted his ready-to-wear collection for spring and summer 2019 at New York Fashion Week on Wednesday, some people recognized two very familiar articles of clothing that didn't seem to belong.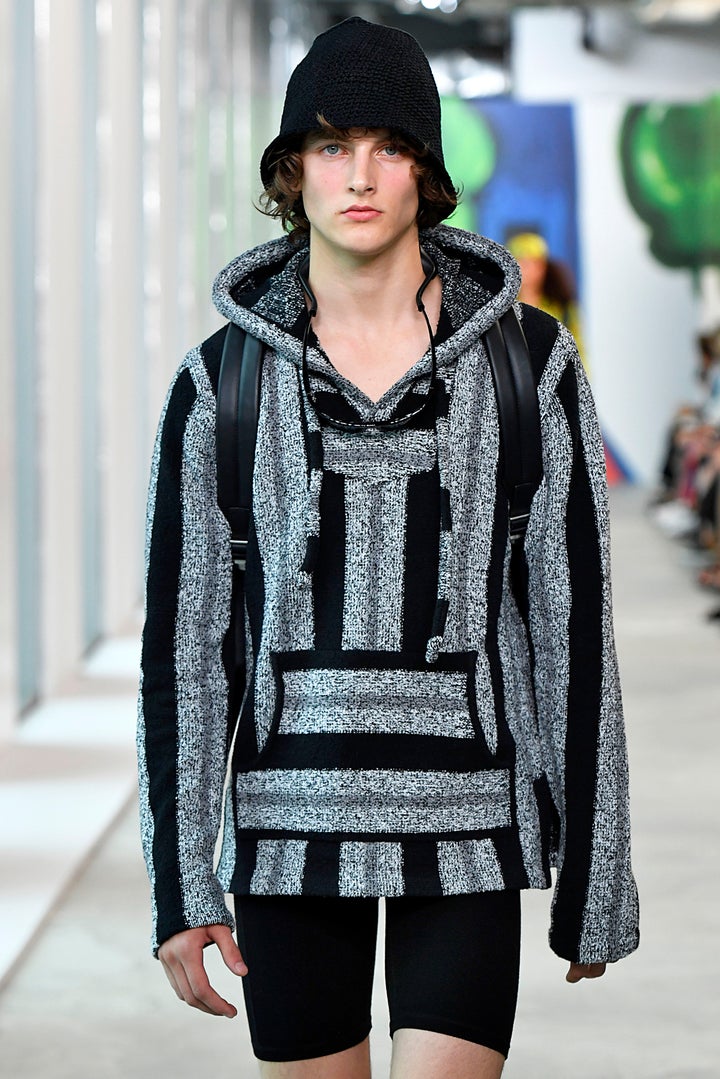 Their inclusion in Kors' collection is sparking cries of cultural appropriation. Many people online feel the jergas' appearance in the show gives the impression that the designer just "discovered" them, and some are questioning the likely markup on the typically inexpensive item.
Luis Urrieta, a professor of cultural studies in education at the University of Texas, Austin, elaborated on the jerga and its background in an email interview.
Explaining that "jerga" can mean "cloth" or "rag" in Mexican Spanish, Urrieta said "the sweaters in the Michael Kors runway fashion show have been worn by mostly working class youth in Mexico and in US Latinx communities for a long time."
"They reflect more traditional ponchos and the patterns are similar to zarapes that have been worn in Indigenous communities for a very long time," he continued.
Urrieta explained why their inclusion in the Kors collection smacks of cultural appropriation. Indigenous and Native peoples, he said, "are often taken advantage of" when selling their "arts and designs out of necessity to make a living."
"They are not paid fairly for their jewelry, designs, embroidery, or articles of clothing while their products end up in fancy boutiques or marketed by fashion designers (such as Kors) in other places in the world at expensive prices," Urrieta said.
"So, this is a serious issue, which involves not just the outright theft of the items themselves, including by 'buying' these items at cheap prices, but also the theft of the knowledge bases of their origin," Urrieta continued. "It is also a violation of the relational ways in which material culture is produced, and the purpose of the use of these items in communities."
The Michael Kors company did not immediately comment when reached.