A new hashtag highlighting racism in America (and in the world) gained traction on Twitter Friday afternoon. Black people and other people of color are sharing stories of their first encounters with racial slurs and harassment, using the hashtag #IWasFirstCalled.
The discussion began when, in the wake of Donald Trump's election, Huffington Post political writer Julia Craven tweeted about the first time she was called n****r, writing:
Her story inspired the hashtag, and soon people of color on Twitter were chiming in with similar, disturbing run-ins with racism.
Obviously an article on this topic cannot avoid using language that some readers will find offensive, and some of the tweets below are uncensored.
The conversation that Craven's initial tweet has started isn't just about opening old wounds of racism and ignorance, but rather demonstrating that it isn't just racism that black people fear in a Trump presidency ― after all, we have been dealing with it all our lives.
"Considering the fear held by many people of color following Tuesday's election results, I felt like I should use my platform to share their experiences and expose white folks to a pain they'll never know," Craven said.
It remains to be seen just how much Trump's administration will negatively effect the lives of black people and other marginalized people. In the meantime, #IWasFirstCalled is a reminder that America's racism problem has always been there ― Trump has merely heightened it.
Before You Go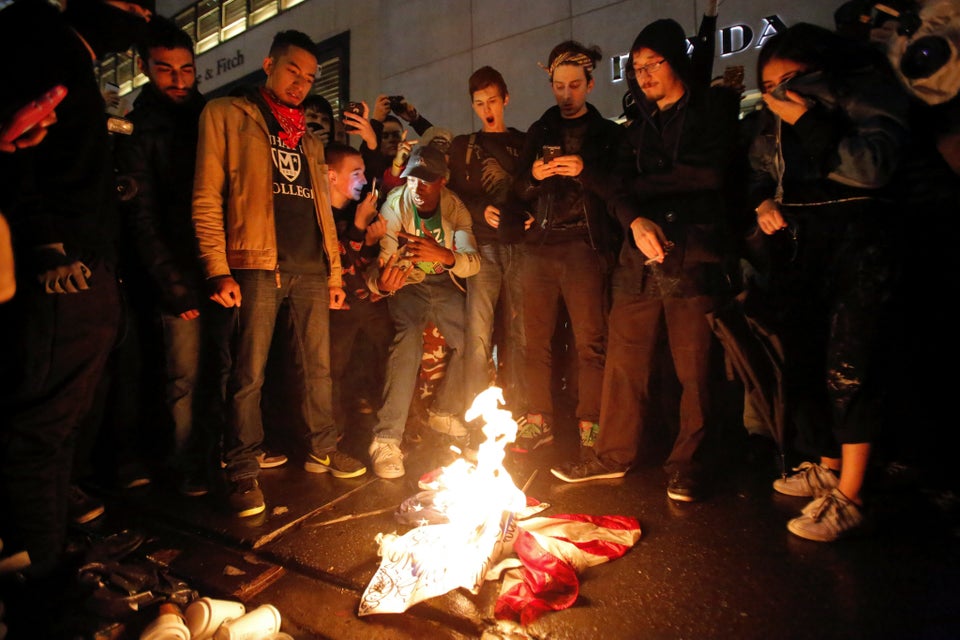 Donald Trump Win Sparks Protests Nationwide
Popular in the Community