With all the amazing things latte artists can create, 3-D latte art is a newer trend that's pushing the limits of what is possible. Now, thanks to social media, artist are able to show off their creations like never before.
We recently teamed up with a few of the world's best 3-D latte artists to come up with some traditional holiday designs that incorporate Pocky, the iconic chocolate covered biscuit sticks from Japan, within the architecture of each milk foam-based creation.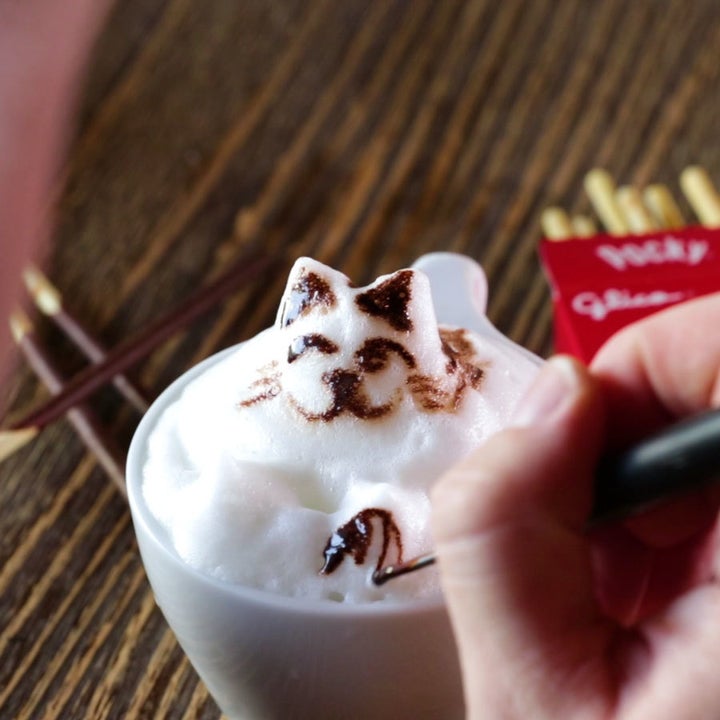 From reindeer, to cute cats and Christmas trees, Pocky has been reintroduced to coffee in an entirely new and innovative way — as part of the art itself. Pocky has become the foundational building blocks for these super cute, three dimensional creations that are almost too cute to drink.
Now, these artists are merging their love for coffee and art into unique, temporary works of art for the world to see.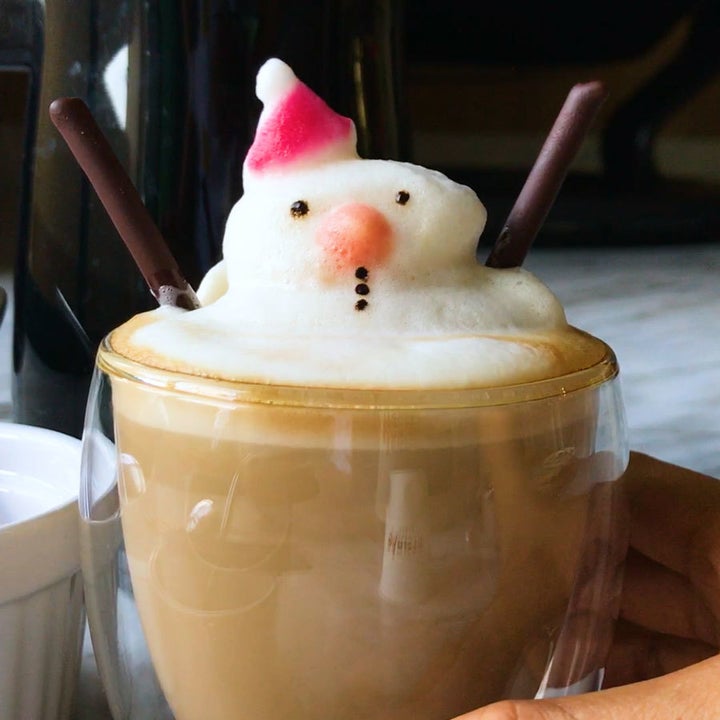 @Periperipeng, a.k.a. Daphne Tan, is a Singapore-based 17-year-old student who makes the most adorable 3-D latte art ever. She fell in love with the art after attending a school programme workshop on the appreciation of gourmet coffee.
Her creations are totally Instagram-worthy and are cuteness overload! With more than 30K followers on Instagram, it's safe to say her art is drawing a crowd.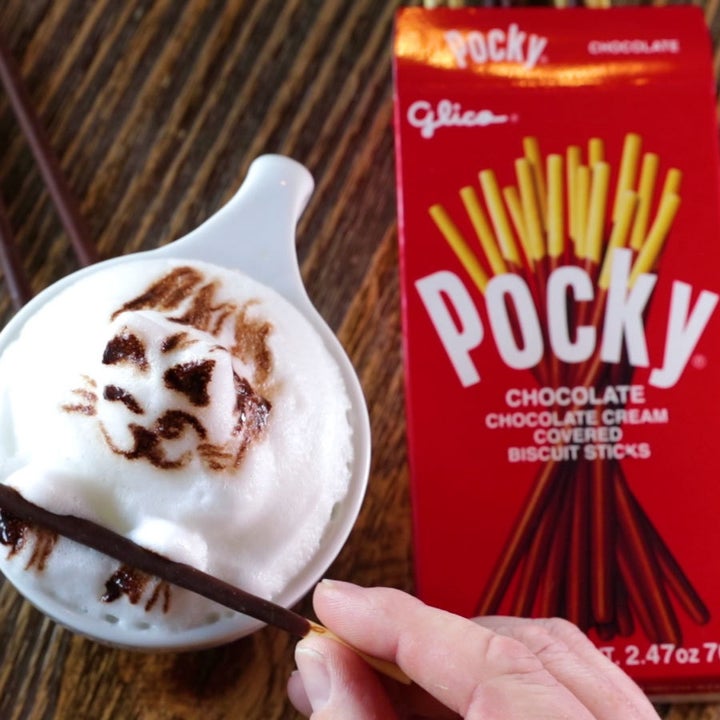 Cortney Kern, better known by his Instagram followers as @Barista_Maniac, has dedicated the past 17 years to the art of coffee. He has an extensive knowledge on espresso extraction in addition to practicing his amazing latte art. Kern continues to produce beautiful latte art and shares it with his audience through Instagram and Facebook.
As this trend grows, there's no limit to what these artists will create next. One thing is for sure, it's going to be delicious.
Pocky sticks can be found in the Asian food aisle at most major grocery stores. Get your fix in time for the holiday season!
A journalist focusing on news and anything that's trending. Insists that cherry flavoring makes any soft drink better. Follow him on Twitter or Instagram at @ThatsThatFuego.
Popular in the Community