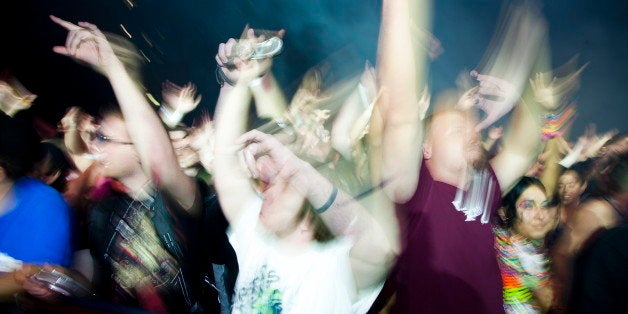 Every music festival has its unavoidable downsides: spending entire paychecks for a three-day pass and waiting in hour-long lines for life-scarring Port-A-Potties are just some of the unfortunate things we've come to accept (and except) while attending a show.
From March 28 to March 30, the biggest names in EDM and their devoted fans will flock to Miami for Ultra Music Festival. The legendary dance fest is a breeding ground for all sorts of awesomeness, but it's not all glitter, neon and strobe lights.
We know the raver's mantra is PLUR -- peace, love, unity, respect -- but we can't help but hate on these 10 annoying festival goers:
1. Whistle people. Yes, this is a thing. When you're trying to listen to your favorite DJ set, they're just plain distracting.
2. That girl who sits on her boyfriend's shoulders for an entire set. Take a pic for Instagram and get down so we can see the stage.
3. The kid recording with his iPhone -- or worse, iPad -- the entire time. If that's all you came here to do, why not save yourself money and watch the livestream at home?
4. The drug desperado. No, we haven't seen your "friend Molly," but if we had to guess, she's probably being held at airport security.
5. Anyone expecting to hear a radio edit version of any track. Not happening.
6. The overly PDA couple. Save it for your hotel room, please.
7. The random raver who begs for a sip of your water bottle. Giving a new meaning to "thirsty."
8. The oversharer. This attendee takes your gesture of happening to stand next to her as a sign that you want to hear her life story.
9. The person who spends more time combing the crowd for her friends than enjoying the show. Best of luck.
10. Mr. One Upper. This dude's also been to Tomorrowland and also went to EZoo "before it was big" and also met Tiesto backstage and did he mention he's a DJ, too?
In conclusion, avoid these people. Find this guy instead:
Before You Go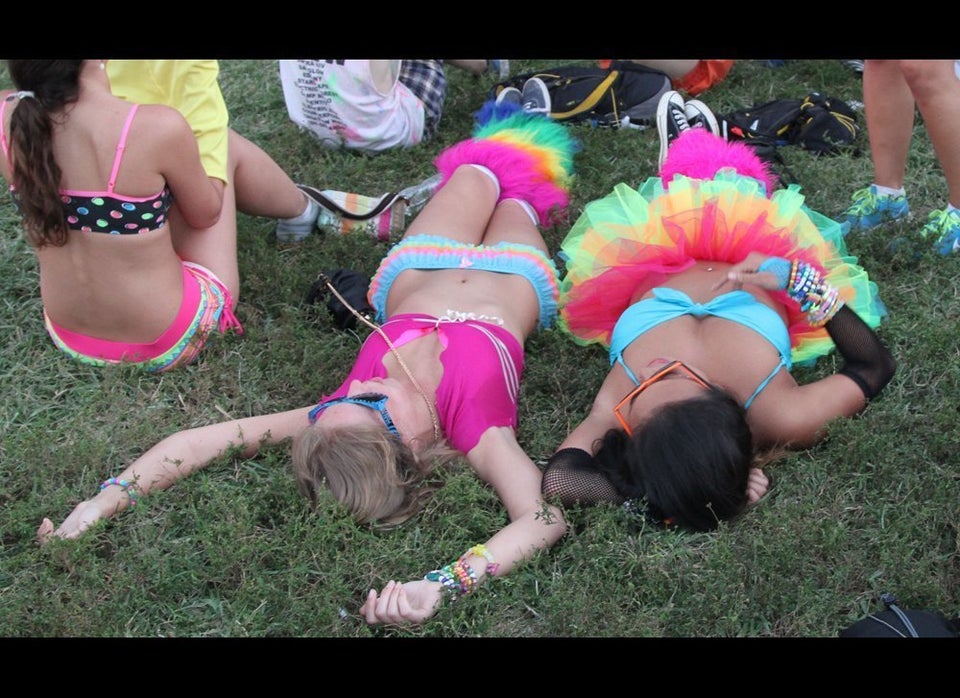 Ultra Music Festival 2013: Weekend 1
Popular in the Community