 How often does one get to see stars of the caliber and breadth of Sinead O'Connor, The Impressions, Meshell Ndegeocello and The Roots, all in one night? It was a remarkable concert indeed that took place this past Friday as part of the Lincoln Center Festival. The late Curtis Mayfield's presence seemed everywhere, belying the concert's official titled "Here But I'm Gone -- Gone but I'm Still Here" seemed more apt.
Born in Chattanooga, Tenn., Curtis Mayfield rose to stardom at a young age, writing a series of brilliant soul and protest songs with his Chicago-based group The Impressions. These are pieces that we all know and love even if sometimes we may be slow to identify their origin, classics such as "He Will Break Your Heart" which was sung by Jerry Butler and later covered by Dolly Parton and Tony Orlando and "Gypsy Woman" -- well who hasn't covered "Gypsy Woman"?
Part of Mayfield's remarkable talent lay not simply in the breadth of his work (beautiful love songs, powerful R&B, bluesy ballads, symphonic pieces) but in the witty juxtaposition of form and content -- for Mayfield's soft-rhythm and high tenor-falsetto voice belied the powerful message that his songs put out into the world. There is nothing shrill or angry in the Mayfield repertoire. It's a subversive and powerful strategy, one that was brought home by the handsome and equally remarkable falsetto Aloe Blacc who performed "Makings of You" and "Back to the World" with such reserved aplomb that it kept audience members on the edge of their seats waiting for him to lower his register or finally belt something out -- but he never did, remaining thankfully true to Mayfield's original performance style.
Mavis Staples belted out "This is my Country" and "Let's Do It Again" but she needlessly politicized the evening when she shouted out that she would never ride on the back of the bus again (no one wants you to, Mavis) and asked why everyone was giving Barack Obama such a hard time. Fair enough, but the venue seemed somehow wrong for this type of posturing. This was after all a tribute to Mayfield who died senselessly in 1999 some ten years after being paralyzed when stage lighting equipment fell on him at an outdoor concert at Wingate Field in Flatbush. Better to leave the politics to the artist's subtle wordings. Inyang Bassey, on the other hand, let her voice do the talking as she delivered a stirring, truly amazing rendition of "Darker than Blue."
Ndegeocello's shattering version of "Pusherman," was so heartfelt, emotionally deep and true-to-life that she seemed to thoroughly transform herself on stage into the character she portrayed in song. O'Connor, shaved head and wearing army fatigues and dark sunglasses, mesmerized as she alternated between her trademark soft whisper and deep, bring-the-house-down voice. Her rendition of "Jesus" ranks with the very best covers of this soul classic, but it was delivering "Billy Jack" that she really took off into the stratosphere as she started to sway back and forth and side-to-side like a compact androgynous locomotive, always controlled but ever-increasing in power and intensity.
The evening's highlight, though, was the presence of The Impressions themselves -- now past their prime, but still remarkably vibrant and entertaining. They performed four songs: "We're a Winner," "Keep on Pushing," "People get Ready (yeah!), and "Choice of Colors." In fact a member of the band deconstructed the lyrics to "People Get Ready' for audience members too young to remember or understand the lyrics: "You don't need no ticket you just thank the Lord," he smiled, "That means: we don't care if you have any money. That's not what this about."
In passing, one should note that the house band was outstanding throughout. The evening ended with an obscenely loud and brilliant rendition "If There's a Hell Below" by The Roots which threatened to blow the roof off Avery Fisher Hall. (Now wouldn't that have been something!?) Throughout the night, audience members swayed to the music, sang along with the performers and stood up in homage to this incredible prophet of funk. People Get Ready, indeed.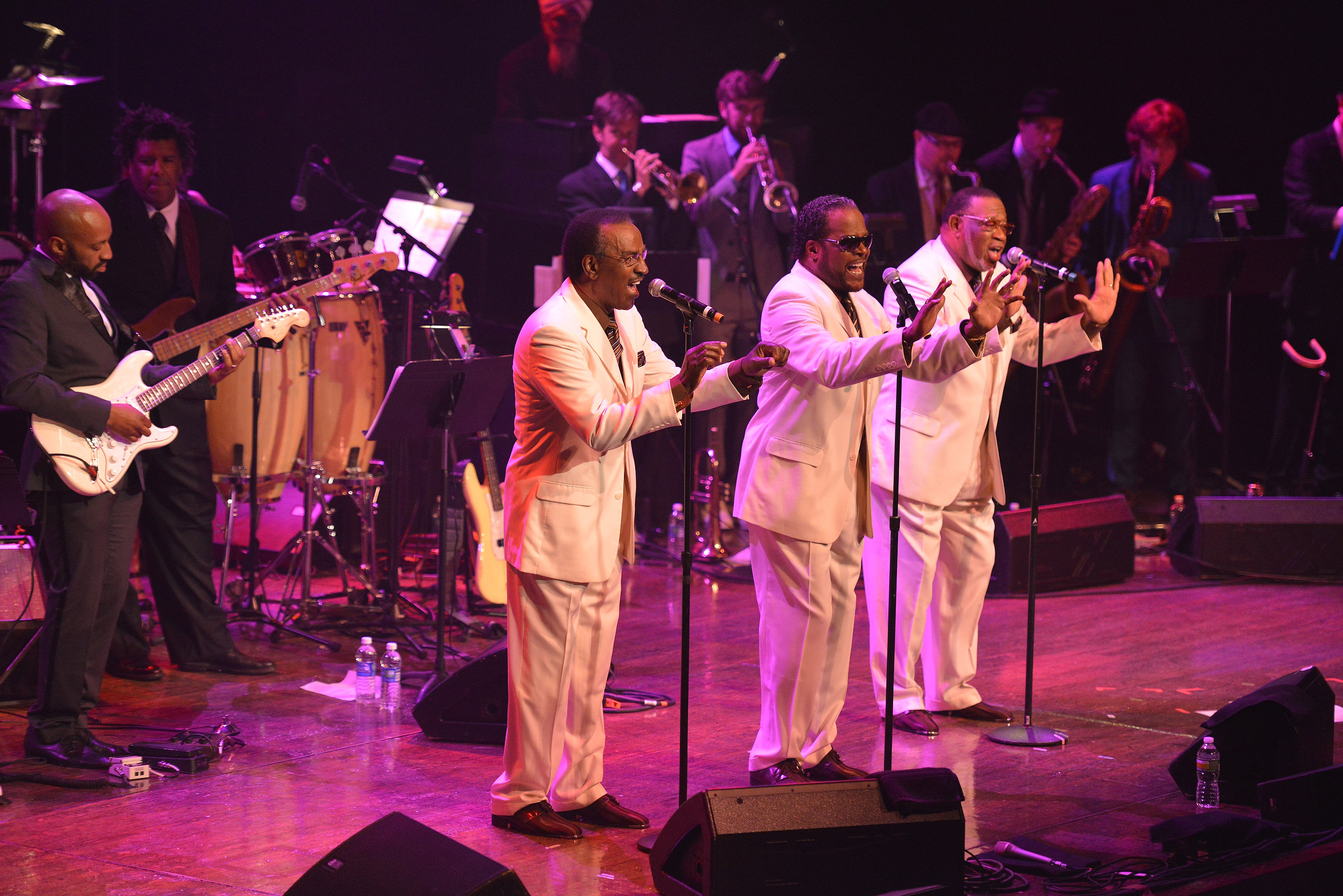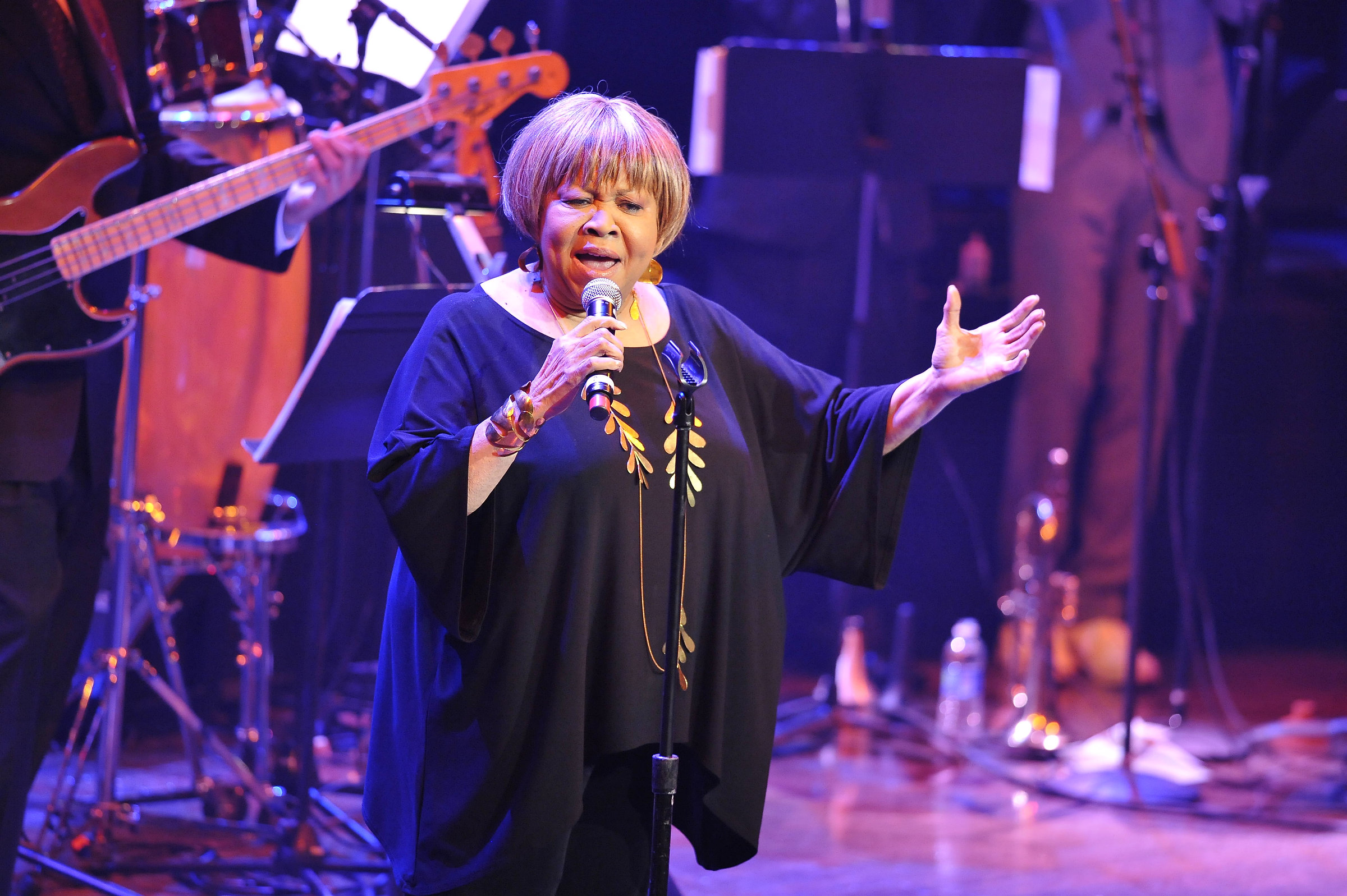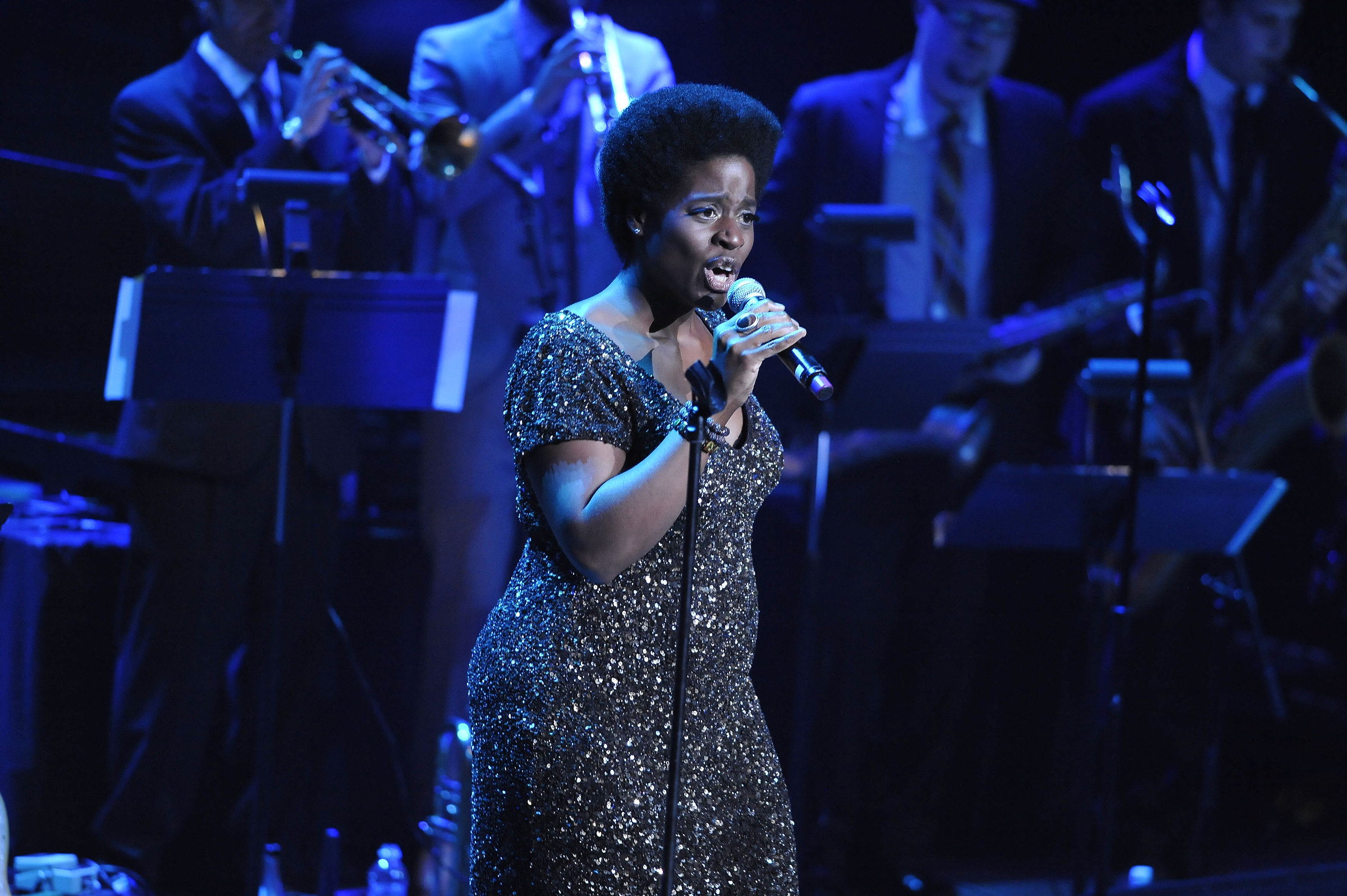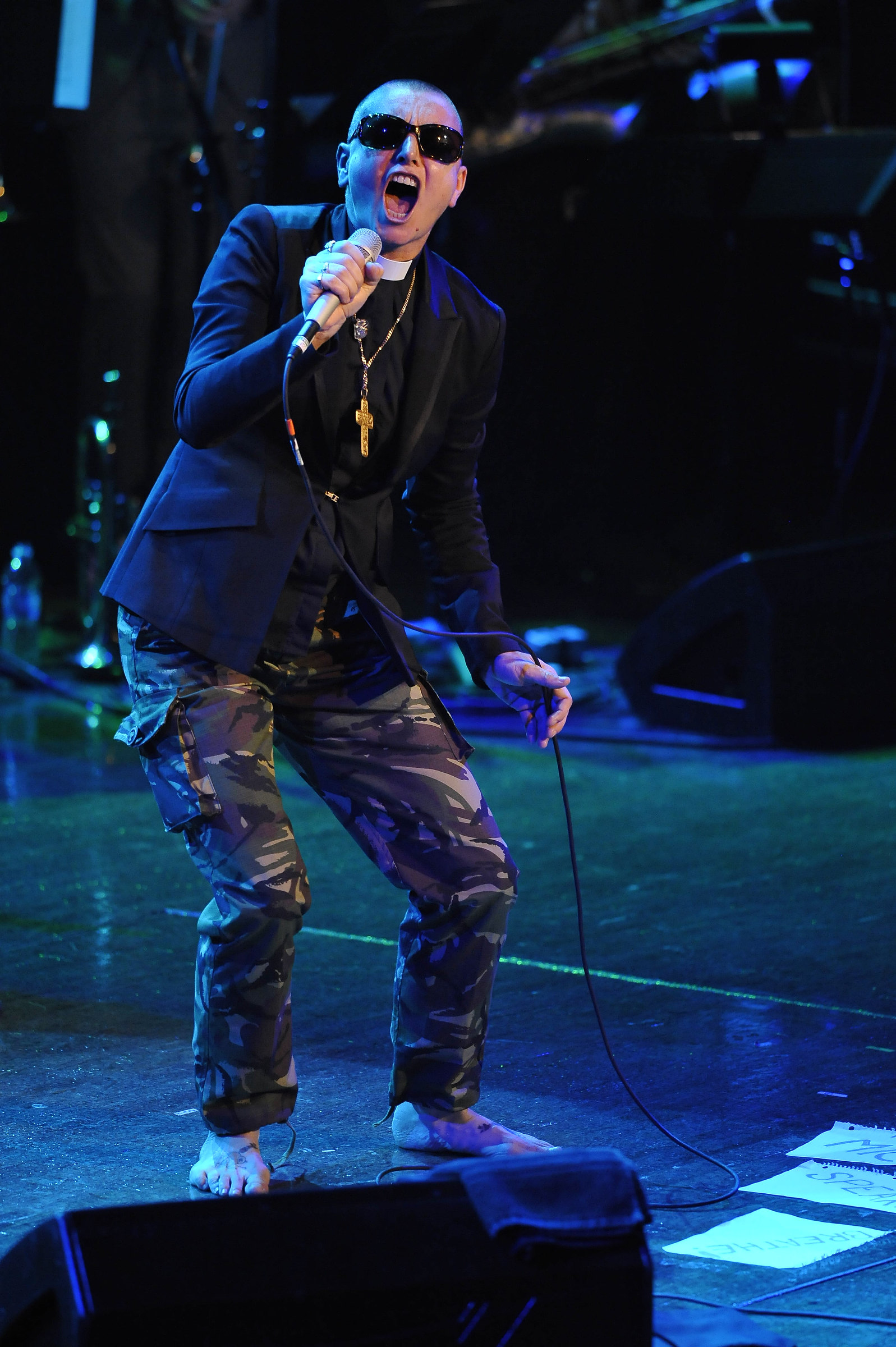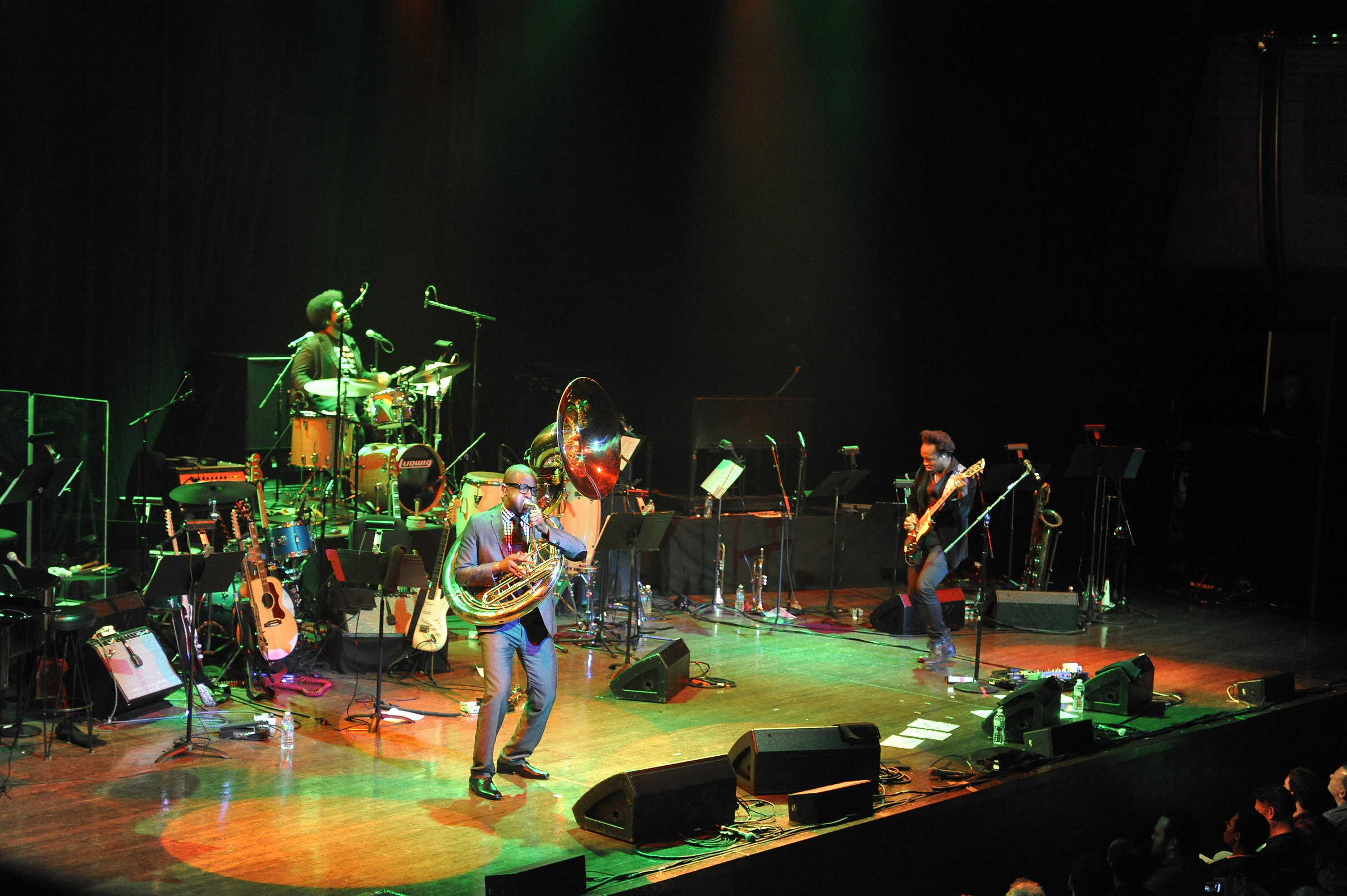 REAL LIFE. REAL NEWS. REAL VOICES.
Help us tell more of the stories that matter from voices that too often remain unheard.