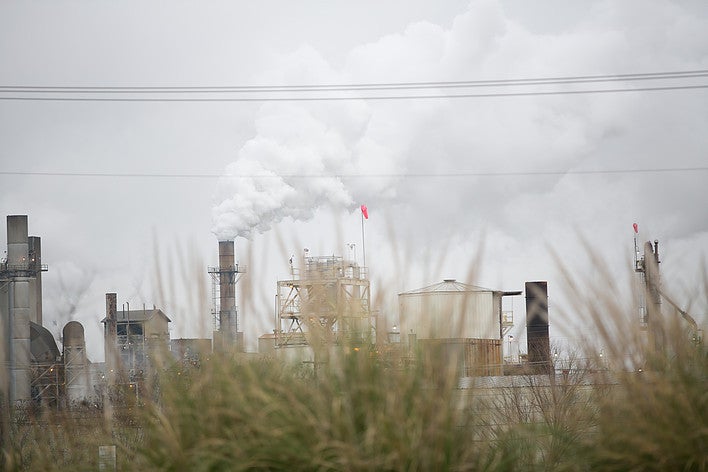 The term company town refers to a community whose entire economy relies on one firm. That is, most of the necessary services and functions of town life—employment, housing, stores, and sometimes even churches—depend on one particular enterprise to keep them afloat. For some, this industry is their livelihood, a generational tradition that keeps mouths fed, bills paid and small towns small.
For the company town of Crossett, Arkansas, however, the pollution-spewing smokestacks of Georgia-Pacific have turned their quaint town into a waking nightmare.
The urgent, investigative documentary Company Town by filmmakers and activists Natalie Kottke-Masocco and Erica Sardarian follows Pastor David Bouie and GP whistleblowers on their journey to save Crossett and its people. We also hear from various chemists and environmental science experts who have backed the town's outcry with their findings.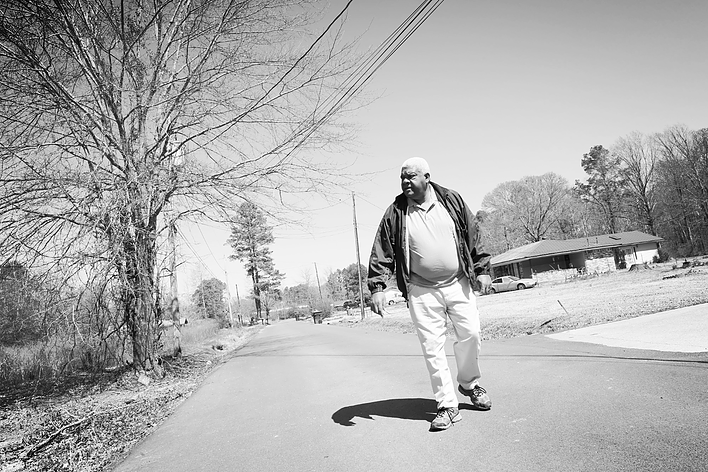 Georgia-Pacific is a paper mill and chemical company owned by billionaire brothers Charles and David Koch of Koch Industries which produces ubiquitous products for brands such as Brawny, Angel Soft, Quilted Northern and Dixie. In the film, Bouie—who worked at the company for ten years—points out 11 out of the 15 homes on his street in which its residents died from cancer. The documentary shows how the sickness being peddled into Crossett has affected citizens with even the strongest fortitude. Bouie himself relies on a breathing machine and his wife regularly sees an ear, nose and throat doctor who blames "the Crossett crud" for their ailments.
Similar to the horrors of Flint, Michigan, Company Town sheds light on how governmental neglect and the decline of the Environmental Protection Agency has cost people their lives. According to one of the whistleblowers featured in the film, a massive cover-up was executed to conceal the 45 million gallons of wastewater that GP dumps into the Ouachita River daily.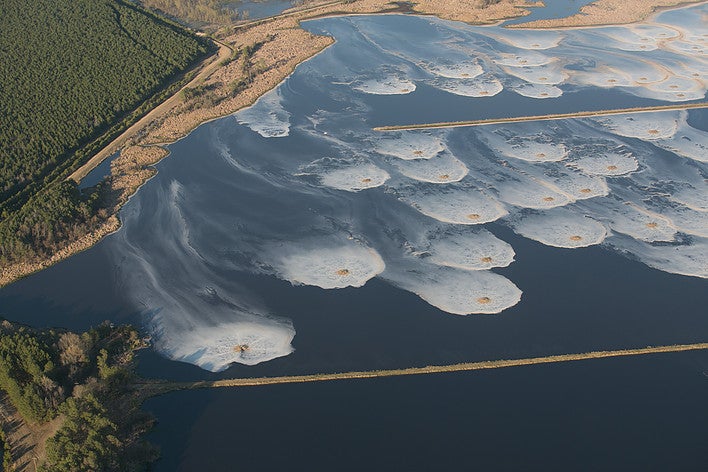 The result is an entire town whose air, water, and soil are toxic. With interminable amounts of evidence including video footage, photographs, and test results, the citizens attempt to take on GP with the aid of the documentary crew and the EPA, who seem to show little concern for the plight of Crossett.
The number of deaths from cancer and the amount of people who are living with respiratory illness is confounding. The sludge that flows through their waterways (which, according to the film, GP subsequently built a wall around to obscure) is eventually buried in their soil and has leeched into their wells. The company themselves issued a warning for all Crossett residents to stop drinking their well water which is what prompted environmentalists to run tests on it.
The film states that experts have been conducting tests for years and have found several chemicals such as benzene (a known carcinogen present in coal tar and petroleum) and acetone in their drinking water. As shown in the documentary, noxious fumes emit from the water when the faucet in a Crossett resident's home is turned on.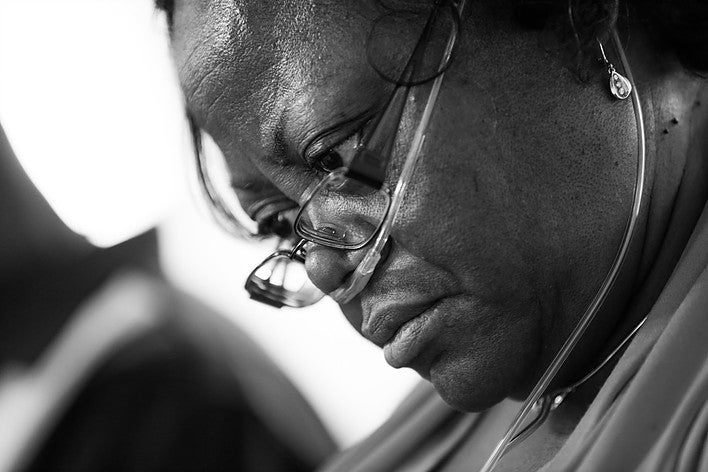 Despite multiple pleas to and visits from the EPA, this small community's complaints continue to be undermined and ignored by the government. Since the film's completion, Donald Trump was elected president who appointed Scott Pruitt to run the EPA. Pruitt is known for repeatedly suing the EPA to prevent their efforts in pollution regulation and days after Pruitt was appointed as the EPA's head, The New York Times revealed direct ties between him and Koch Industries.
Though the citizens of Crossett—with the help of various activist groups—are continuing to wage their war against GP, the outcome of their battle remains unknown. Featured in The New Yorker, the story of Crossett is just one anecdote of a far larger, nationwide crisis that is in no way a secret. The government organizations that were put in place to protect our environment have become the very purveyors of its destruction.
Company Town represents the hundreds of communities across the country who are battling illness, pollution, and the death of loved ones caused by toxic corporations and a completely dismantled EPA. Even with the amount of astounding evidence available as well as whistleblowers, citizens, journalists and filmmakers screaming at the top of their lungs, Georgia-Pacific continues to slowly murder Americans.
REAL LIFE. REAL NEWS. REAL VOICES.
Help us tell more of the stories that matter from voices that too often remain unheard.
This post was published on the now-closed HuffPost Contributor platform. Contributors control their own work and posted freely to our site. If you need to flag this entry as abusive,
send us an email
.