"Don't be afraid of Covid. Don't let it dominate your life."
On Monday night, after a three-day stay at the Walter Reed National Military Medical Center to treat his COVID-19 infection, President Trump downplayed the seriousness of the virus on Twitter, urging Americans to "not be afraid," even as the nationwide death toll surpassed 210,000.
For families of many of those who've died, the words added insult to injury. Not only did the tweet diminish their family member's fight, but it also served as a reminder of just how badly the Trump administration botched its response to the pandemic, especially early on.
While Trump received top-of-the-line care ― he was administered oxygen, given an experimental antibody cocktail, put on an antiviral IV drip and given a powerful steroid by a fleet of doctors ― many sick Americans struggled to even get a coronavirus test unless they met certain criteria. Getting a hospital bed was even harder to qualify for, and a shortage of ventilators hastened the deaths of thousands.
Many relatives spoke on Twitter themselves to voice their disbelief over the president's words. We reached out and asked them if they wanted to say more than just 140 characters ― and if they'd be willing to share a photo of their loved ones.
The photos and their stories serve as a reminder that the more than 210,000 Americans who've died aren't just statistics: They lived rich, vibrant lives. They had families. They were loved. And in their final days, they were afraid of COVID-19 ― as every one of us should be.
Note: Responses have been lightly edited for style and clarity.
'The three weeks he was in the hospital were agonizing.'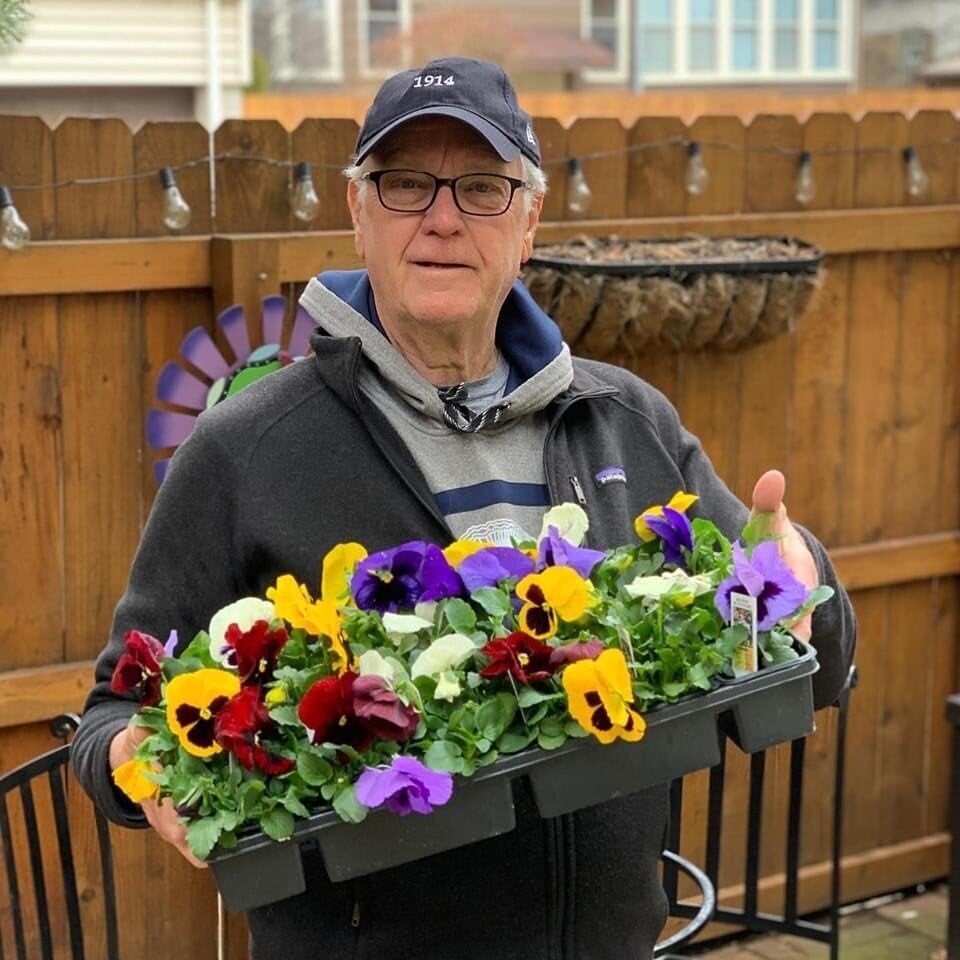 'I spent hours on the phone with doctors and nurses every day for three weeks.'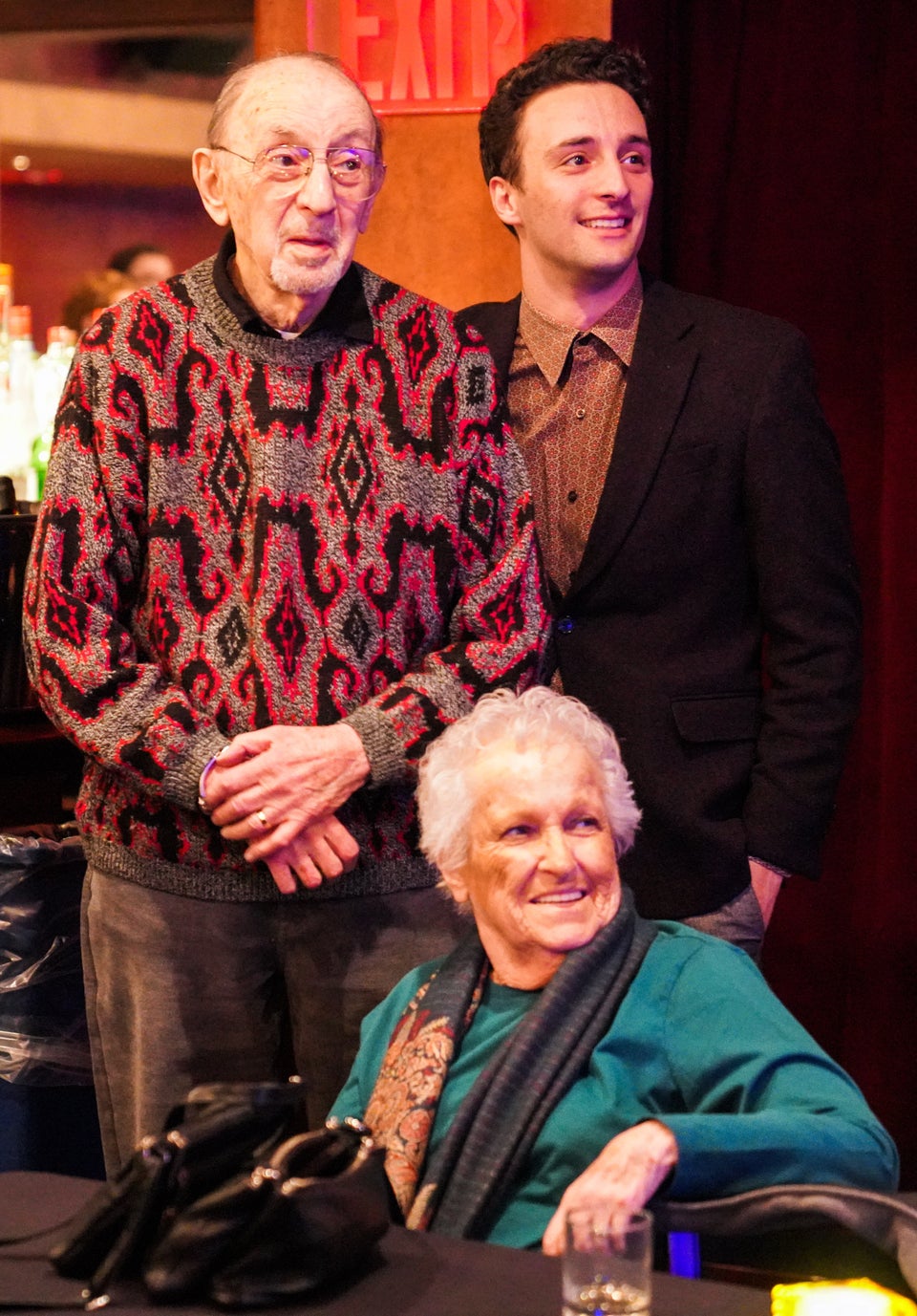 'I lost my job, health insurance, friends and family to COVID.'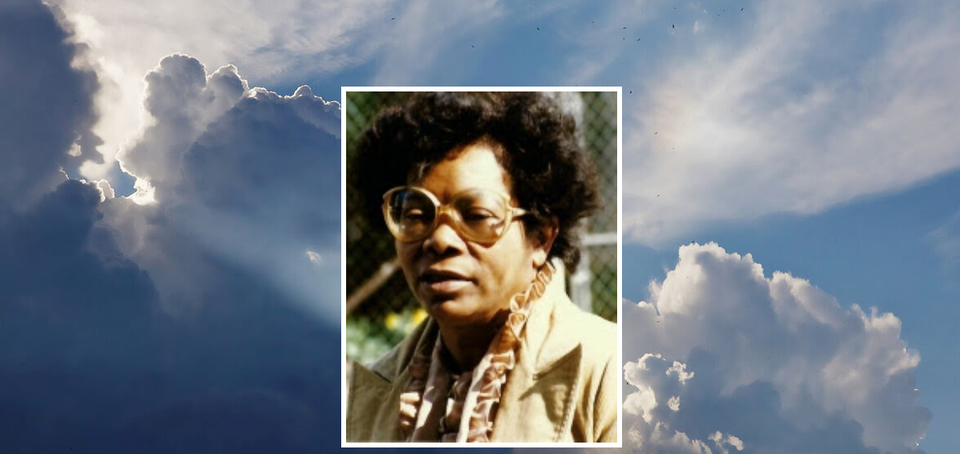 'Had Trump been honest ... my dad might be alive today.'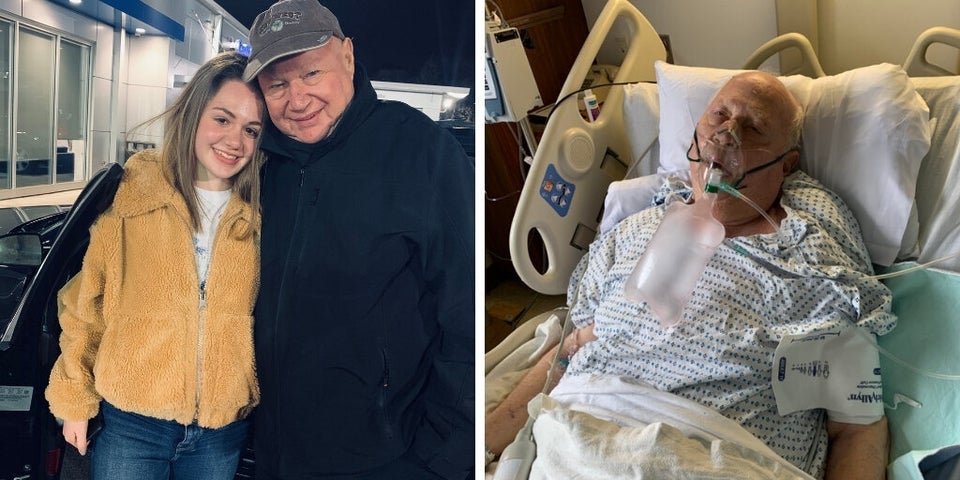 'Yes, he was in assisted living when he got COVID, but no, he was not expendable.'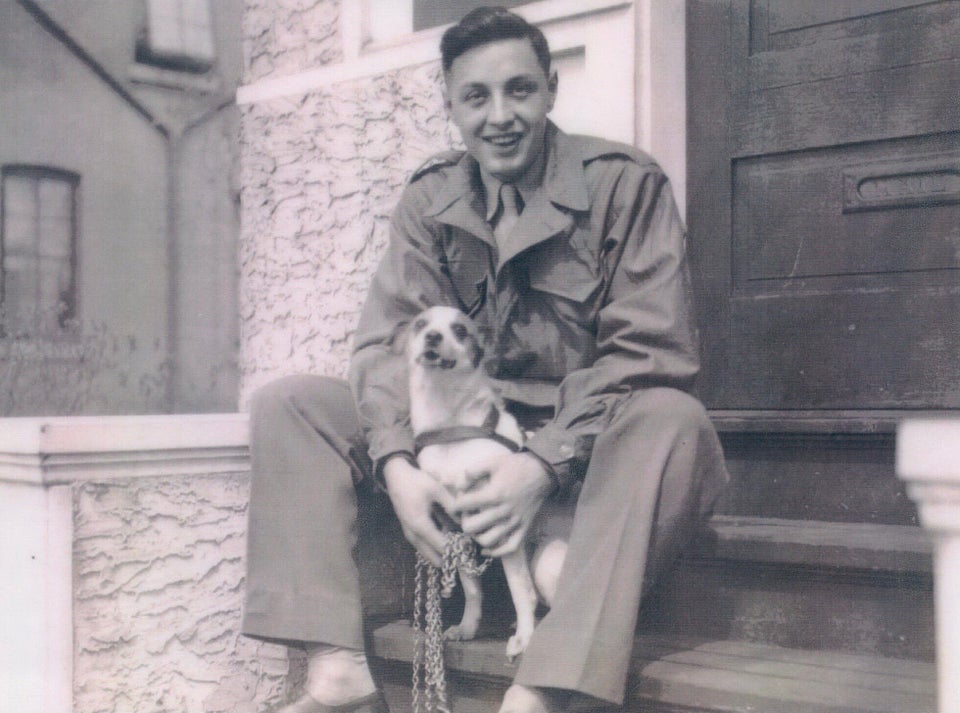 'My family knows exactly why we should be afraid.'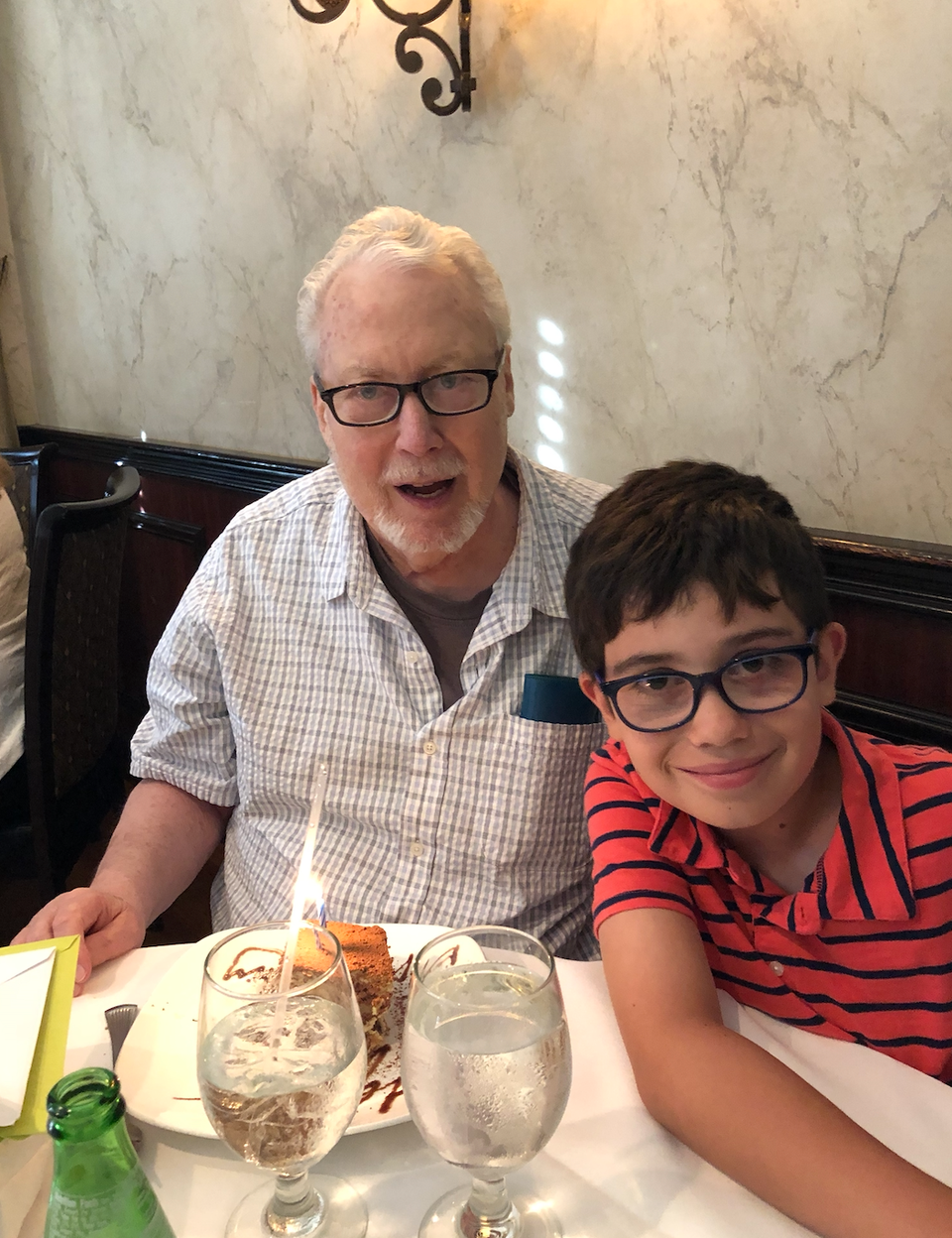 'I was swearing at the TV as he stood there trying to act as if it were no big deal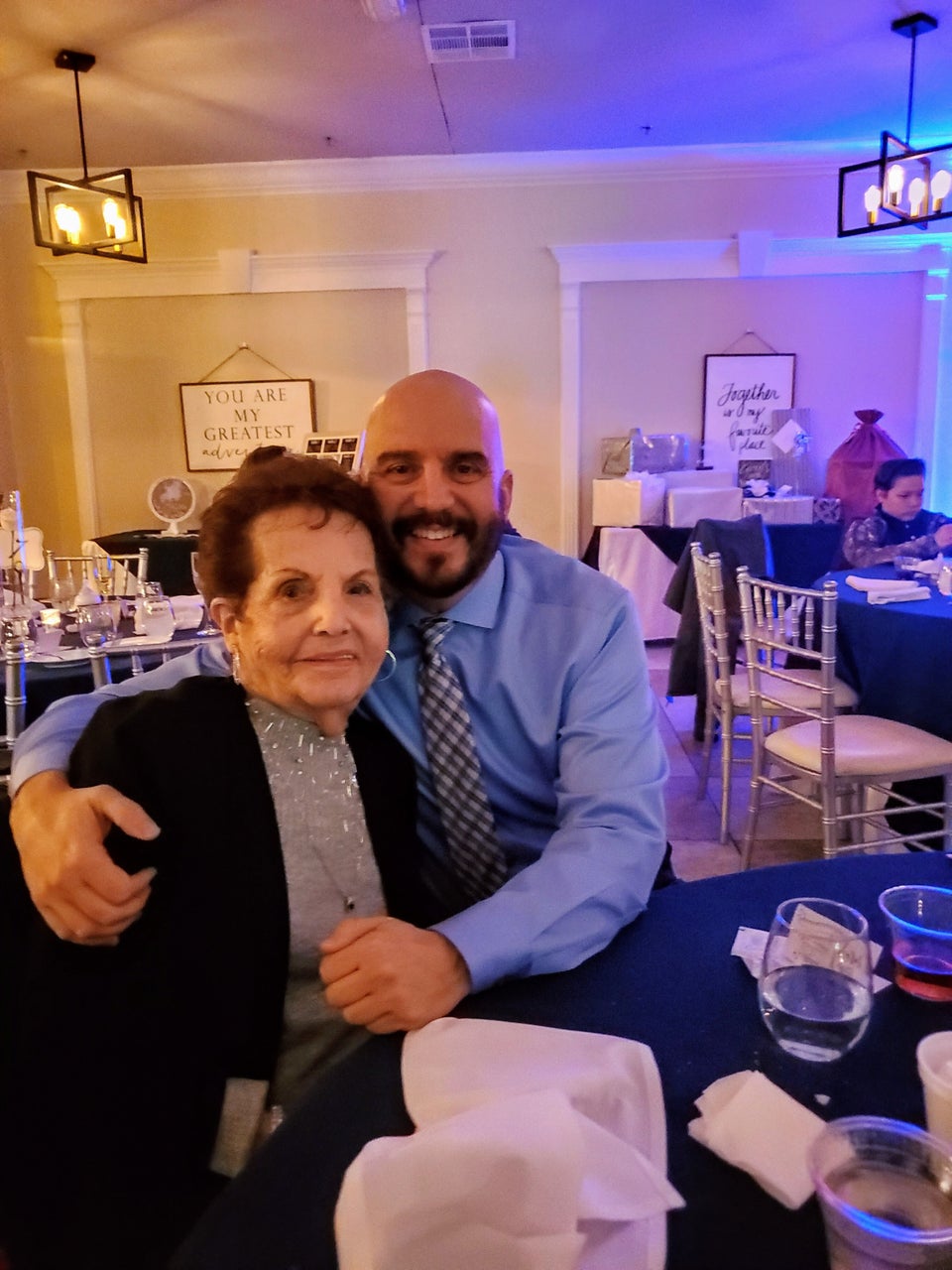 'To play down something so serious is to mock [the victims].'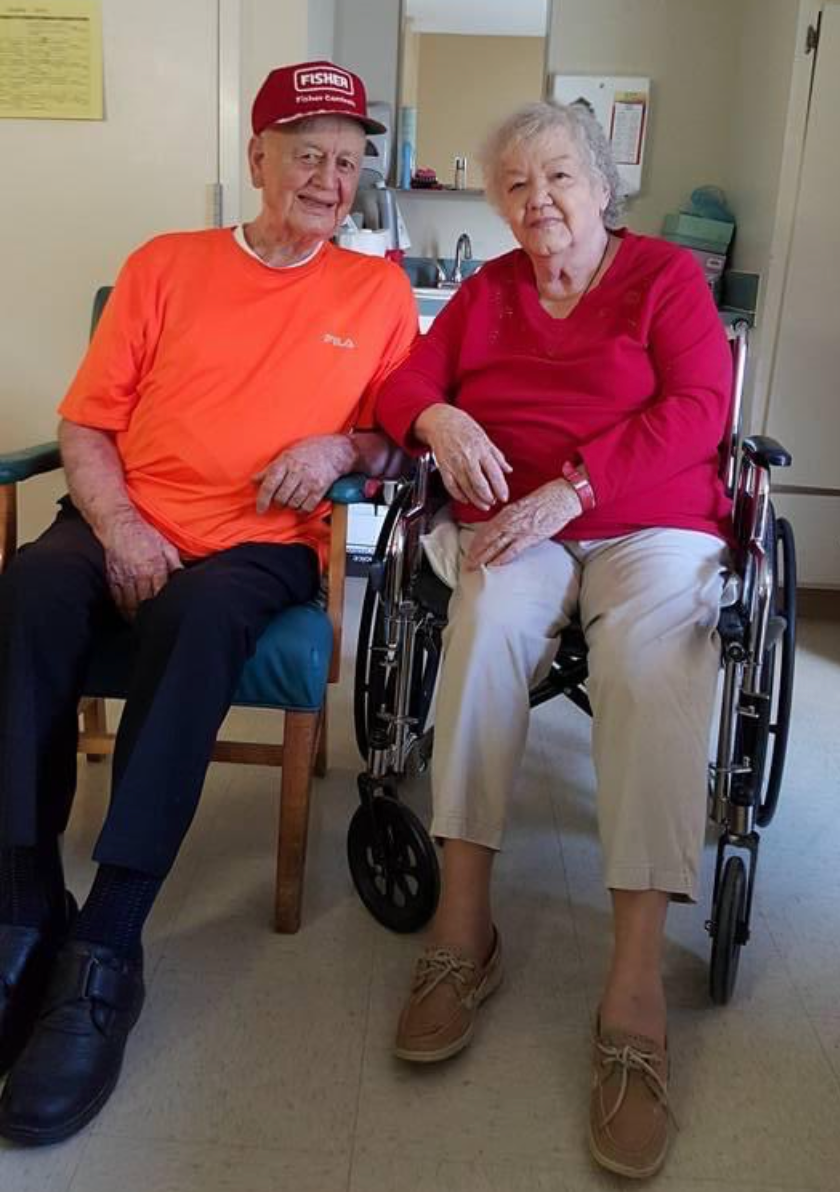 'I took the photo here on the day he was intubated.'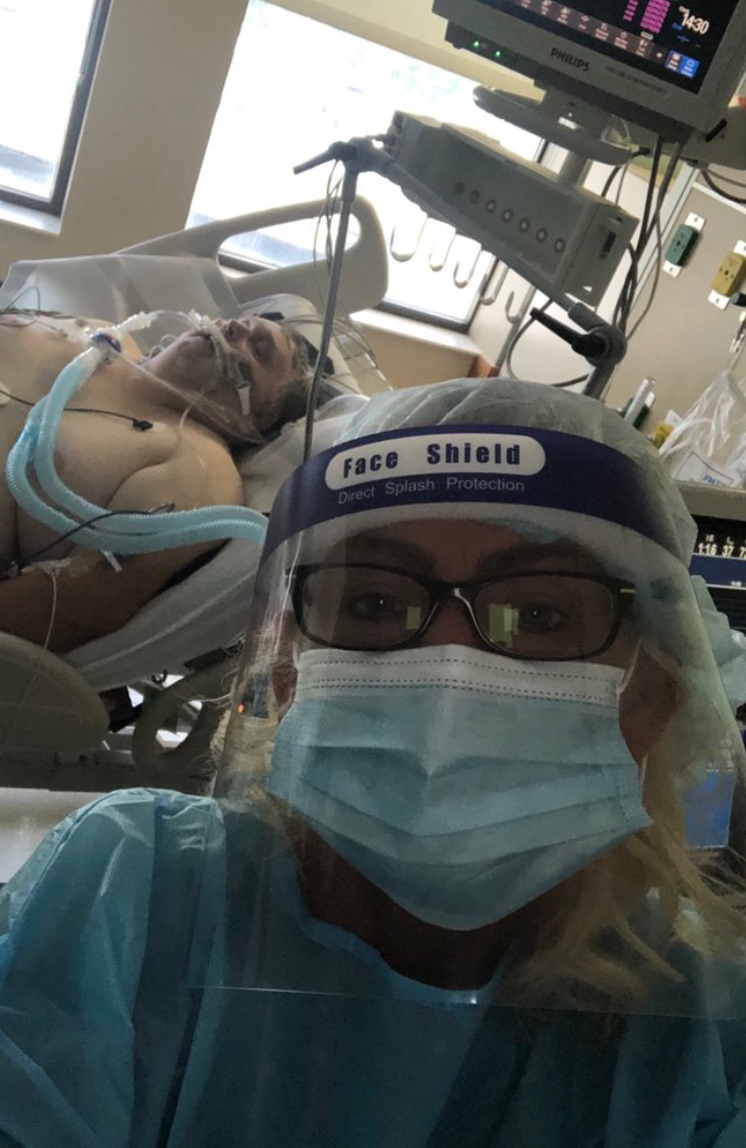 '[Would] things be different for my mom if she had that type of service?'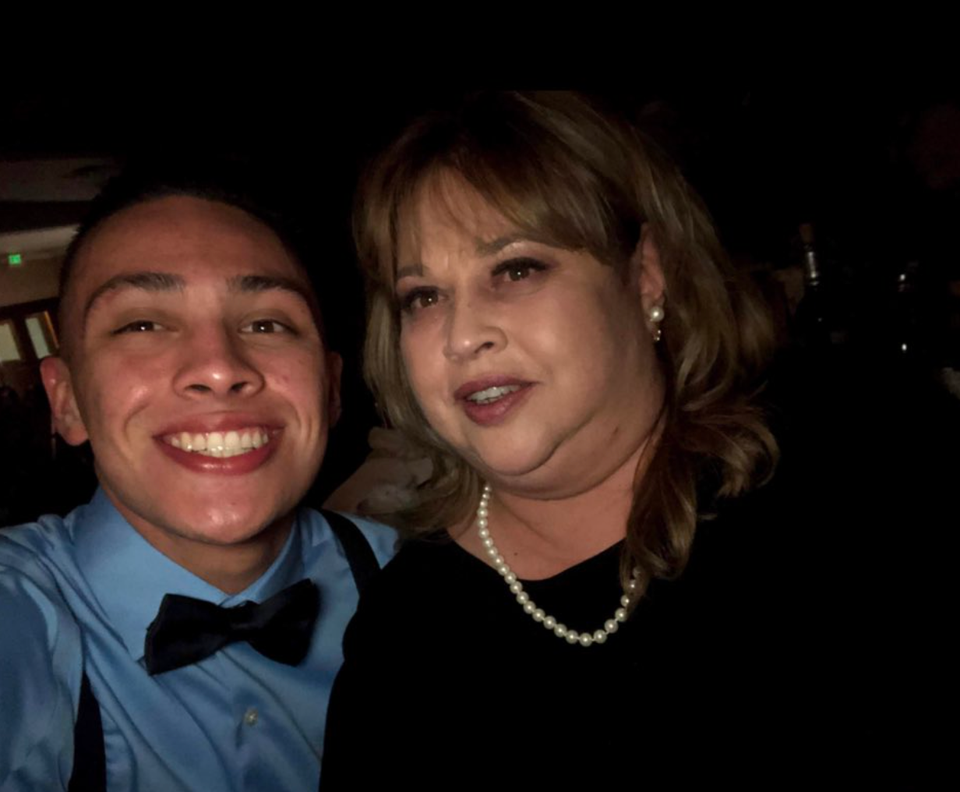 'He doesn't think about how this impacts the families as well as victims of the virus.'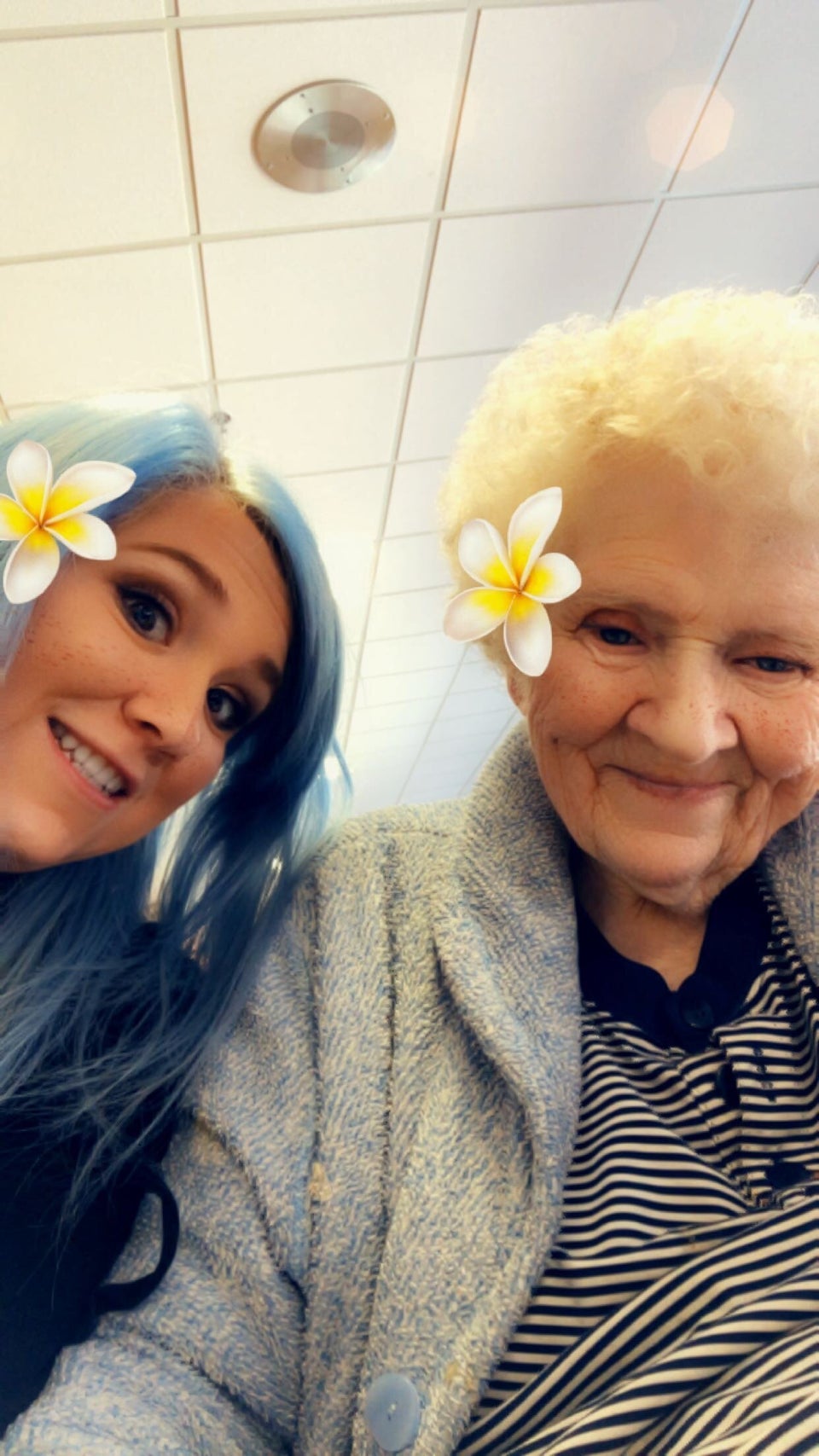 'The tweet is extremely dangerous and insensitive.'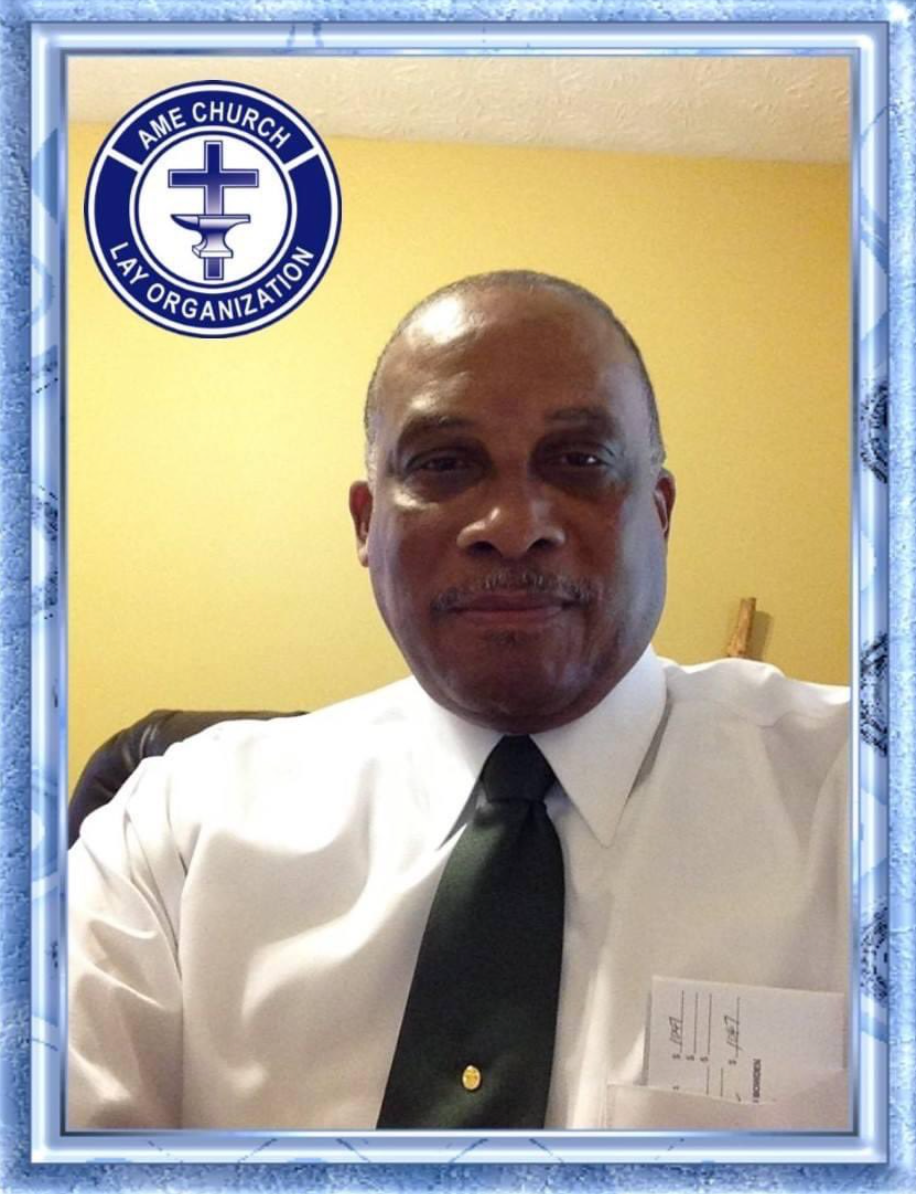 'My life HAS been dominated by this horrific virus, I have no choice.'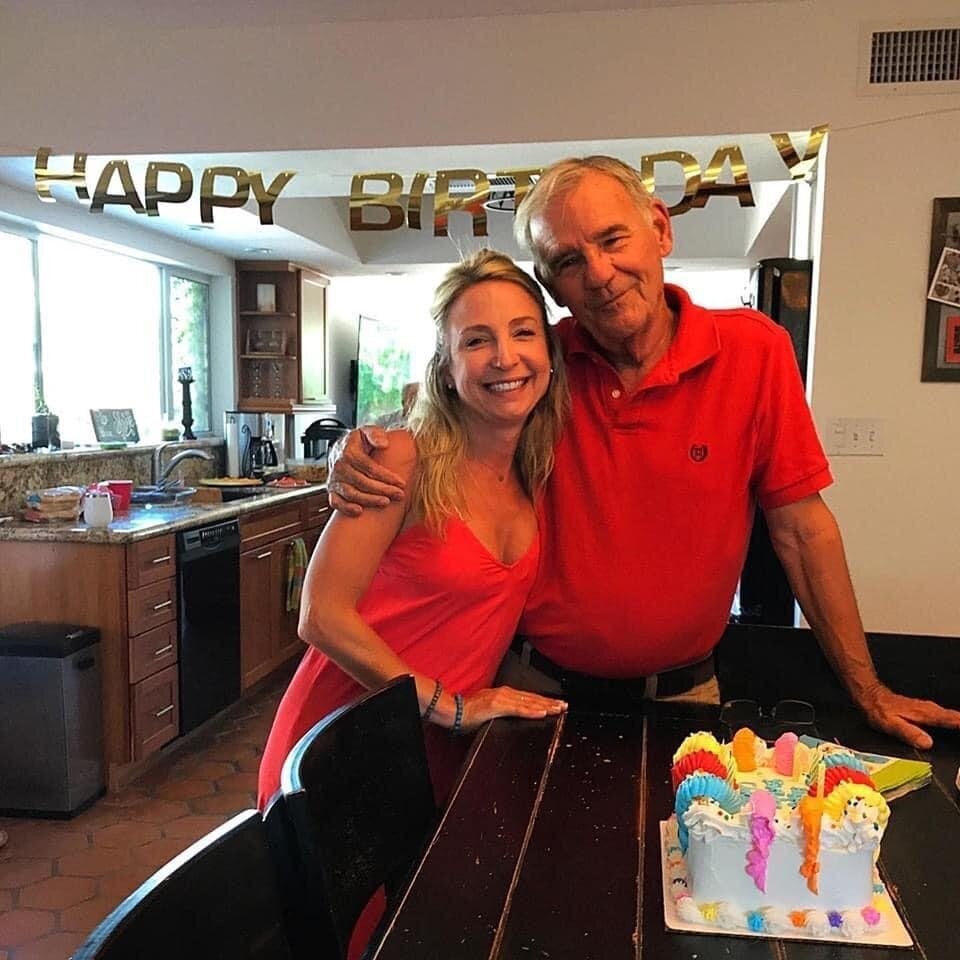 'How can that grief not dominate you?'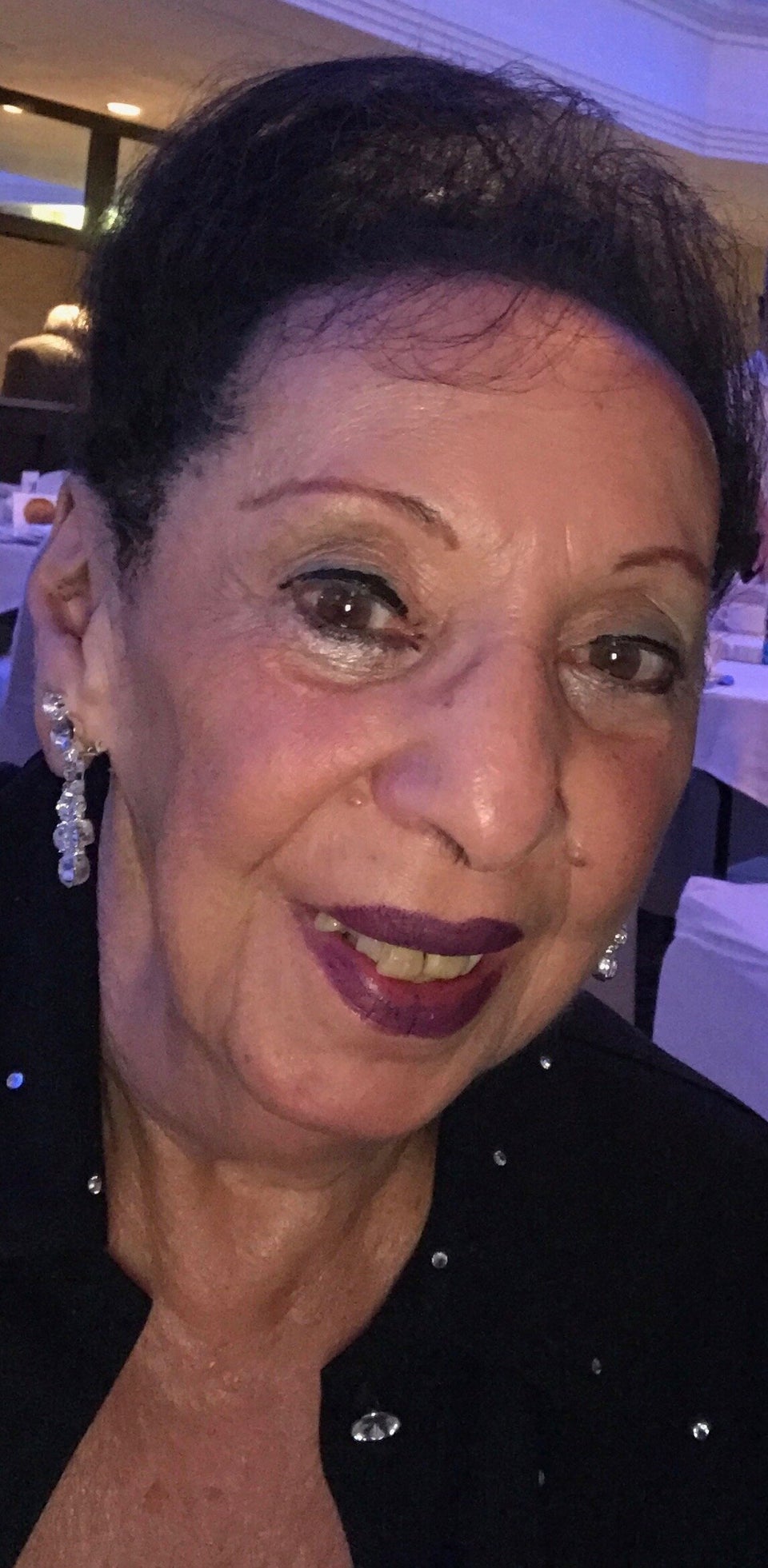 'He could have shown true leadership by offering words of comfort, determination and strength.'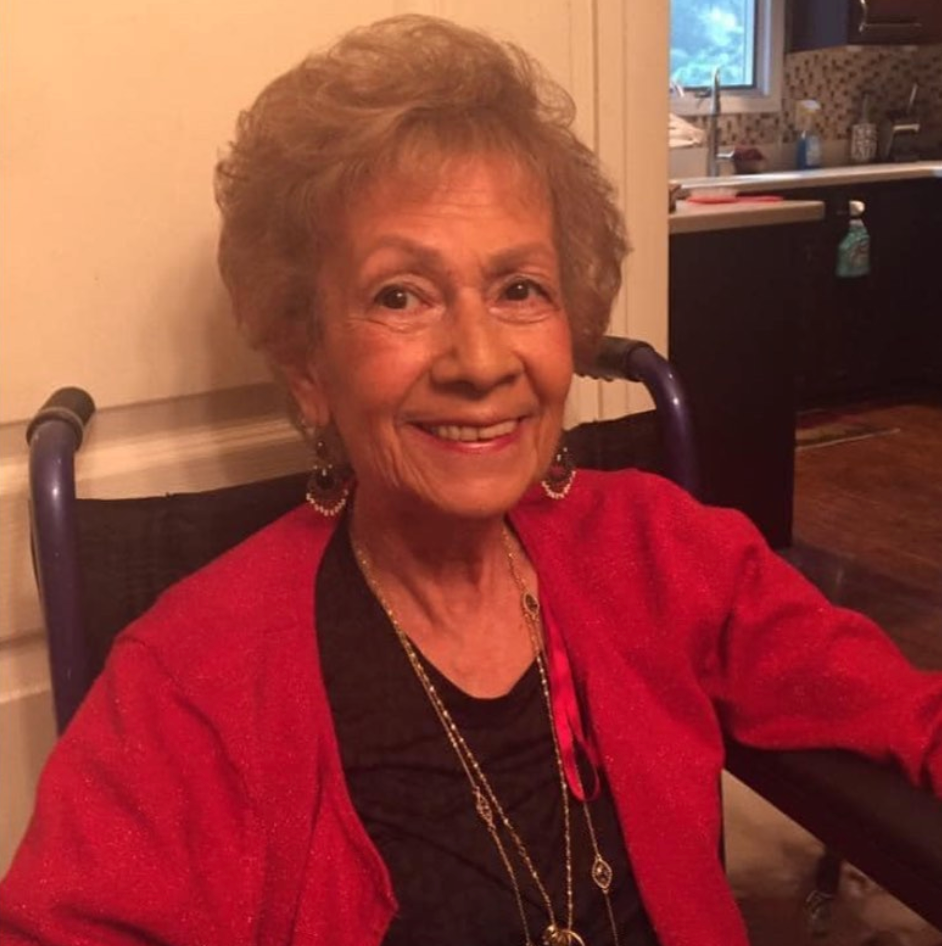 'My immediate thought was, how dare he.'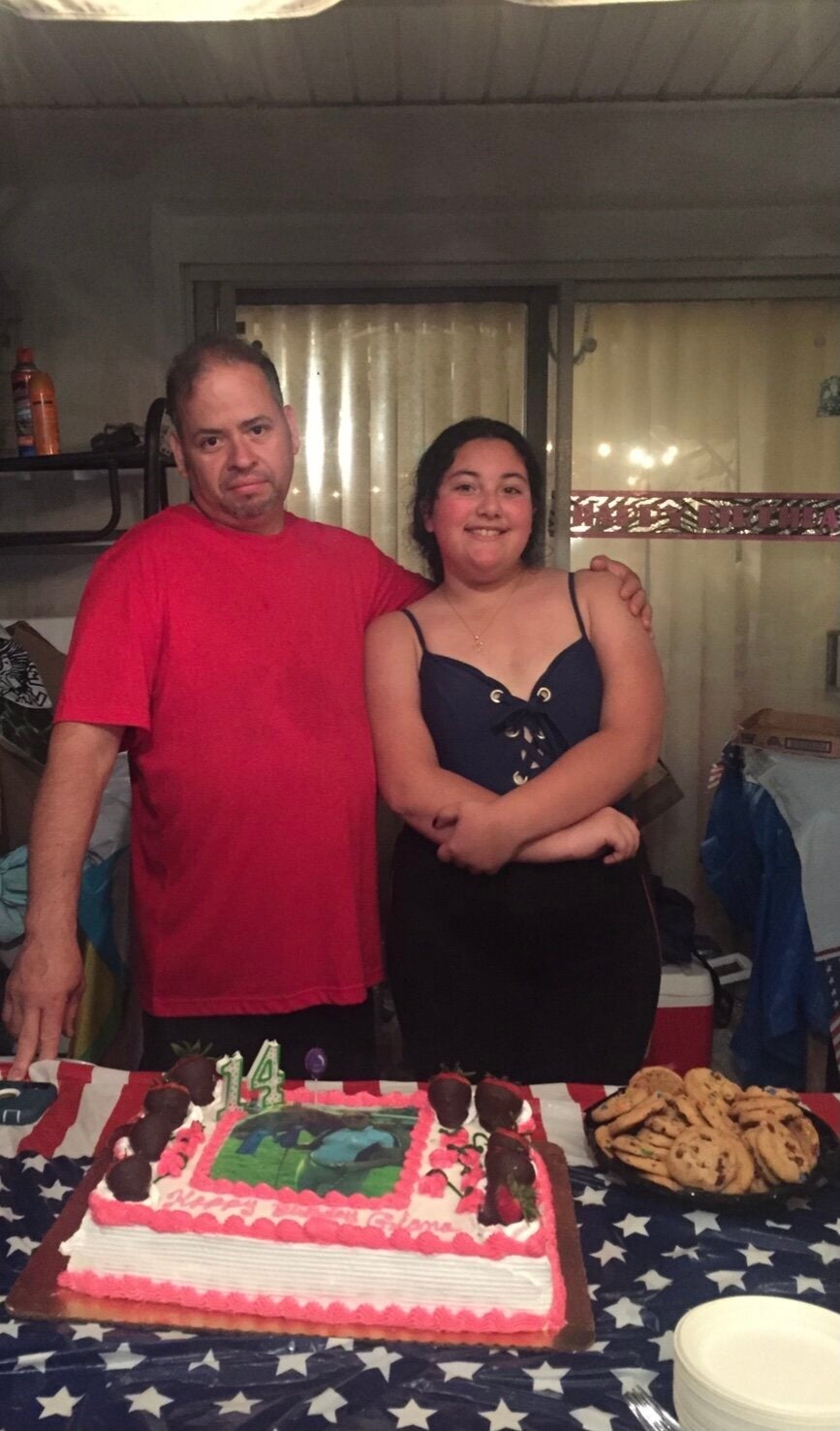 'I know that his words will mean many more people dying of COVID-19.'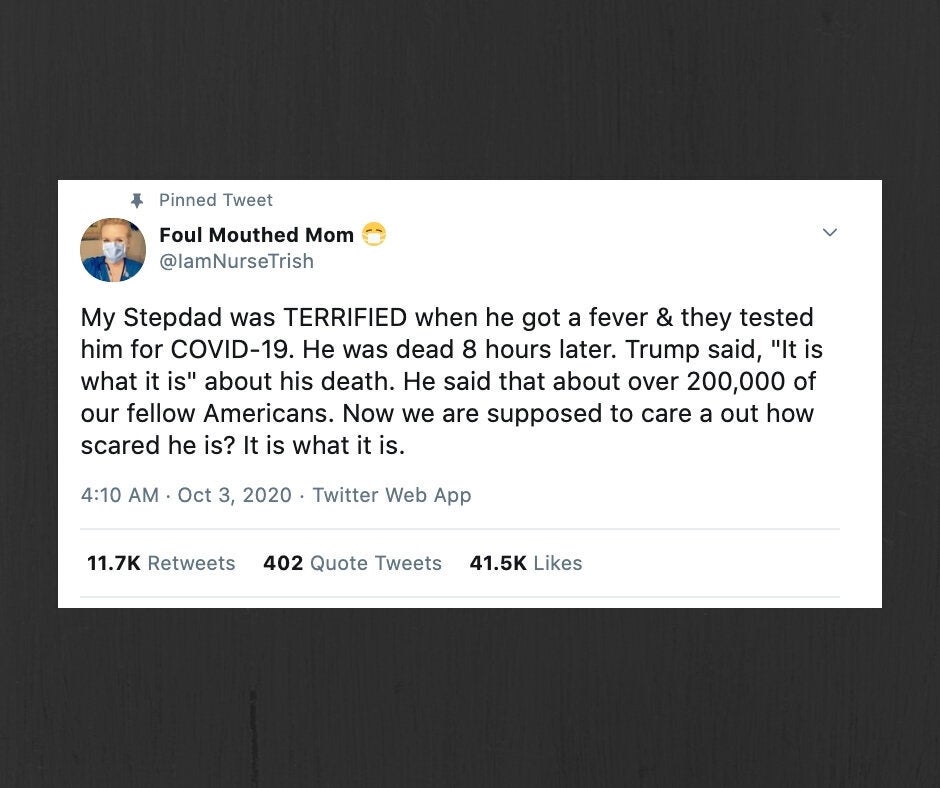 Popular in the Community