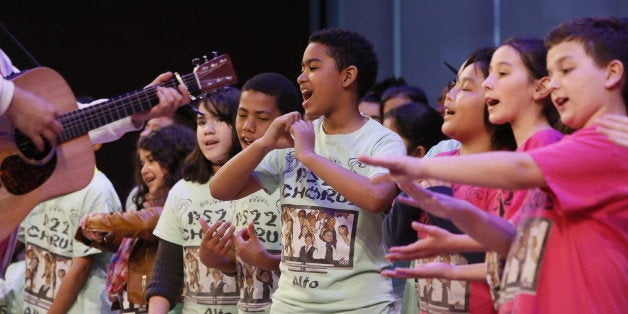 What kind of world do you want for 2030? The famed Staten Island PS22 Chorus answers in word and song:
When we started to think about the world we would want to see in 2030, we first envisaged hover cars and jet packs and all sorts of cool technological advances.
Then we thought it might be a good idea to make three-day weekends, and homework illegal.
After more contemplation, we realized that the most beautiful 2030 we can imagine is a world in which we can all feel safe, respected, healthy and happy.
We would love to see an end to pollution, a cure for incurable illnesses and food for the hungry.
We want to see people treat each other equally, no matter their race or religion. We would love to live in a world where people can talk out their differences rather than fight over them.
The funny thing is, the majority of our vision of 2030 could really be achieved today if we all put our minds and hearts into it.
So we ask you grown-up types to make an effort to take small steps every day so that by 2030, the grown-up types of tomorrow -- that's us -- will see these goals accomplished.
And our future set in perfect harmony.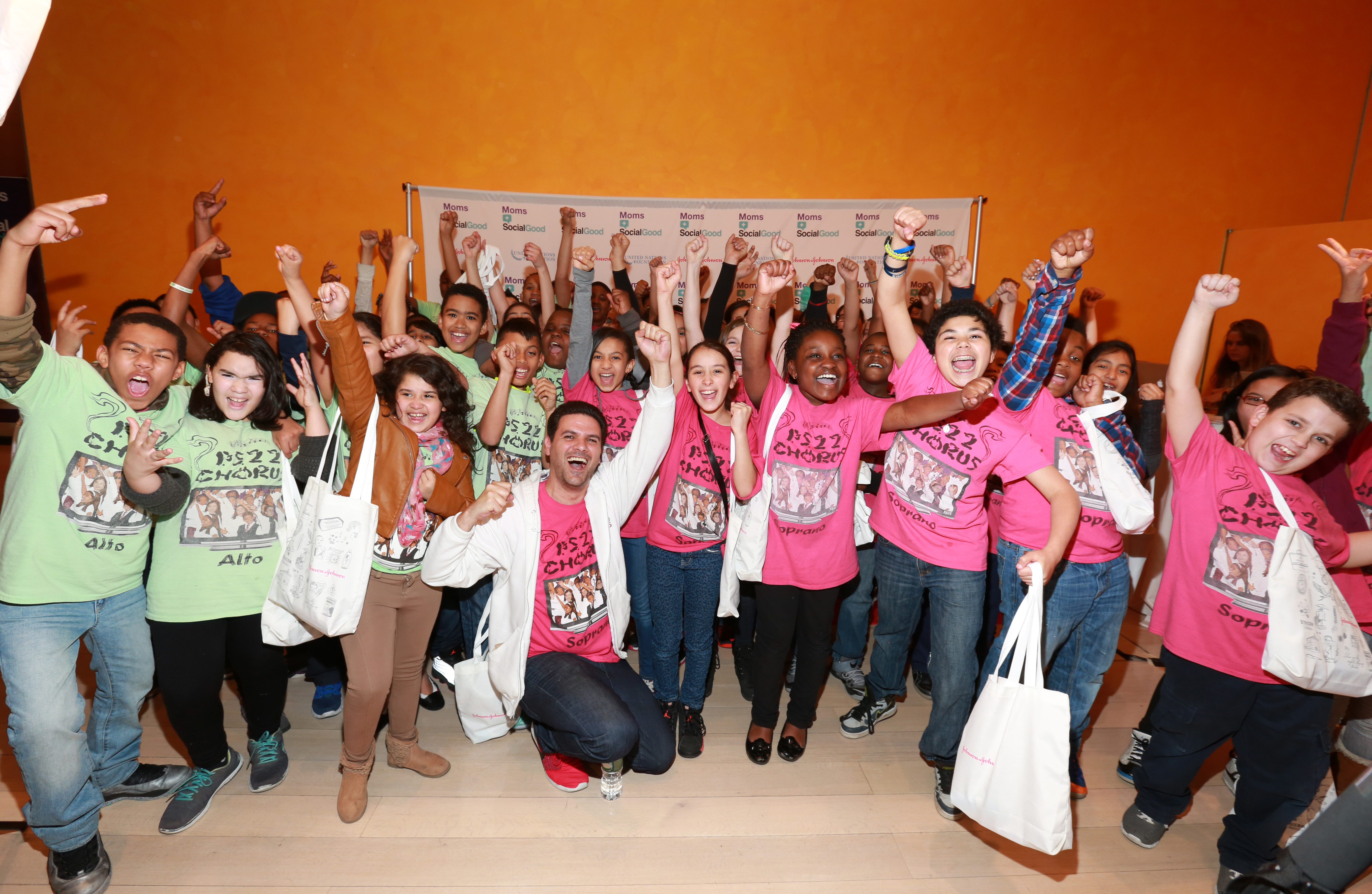 All photos courtesy of UN Foundation.
You share, they give: Each time you 'like' or share this post via the social media icons on this post or comment below, Johnson & Johnson will donate $1 (per action) up to $325,000, to improve the health and wellbeing of moms and kids worldwide through MAMA, Shot@Life, U.S. Fund for UNICEF and Girl Up. $1 means one day of school for a girl in Guatemala through Girl Up.
You can also use the Donate A Photo* app and Johnson & Johnson will donate $1 when you upload a photo for Girl Up or UNICEF, up to $100,000. You can help make a difference in seconds with the click of your mouse or snap of your smart phone.
* via the Donate A Photo app for iOS and Android. Johnson & Johnson has curated a list of trusted causes, and you can donate a photo to one cause, once a day. Each cause will appear in the app until it reaches its goal, or the donation period ends. If the goal isn't reached, the cause will still get a minimum donation.
Calling all HuffPost superfans!
Sign up for membership to become a founding member and help shape HuffPost's next chapter