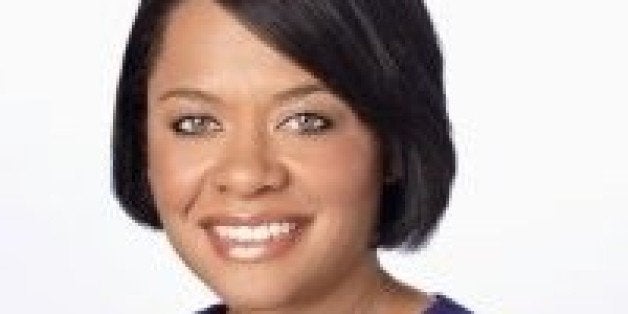 An editor who was terminated from People magazine has filed a lawsuit against the glossy for discrimination.
Tatsha Robertson, reportedly the only black senior editor the magazine ever had, alleges her former boss left her out of meetings, dismissed pitches for stories centered on black victims, and verbally dissed her as well, once telling her, "You need to talk like everyone else here. You're not at Essence anymore."
"Ms. Robertson holds a degree in English, a Master's in Journalism and is an adjunct professor at New York University," the lawsuit counters. "She has also thrived and succeeded while working under five Pulitzer Prize-winning editors. No one has ever had any issue whatsoever with the way Ms. Robertson spoke or communicated."
The suit also has pointed accusations about People's editorial policy. In legal papers the magazine is described as "a discriminatory organization run entirely by white people who intentionally focus the magazine on stories involving white people and white celebrities."
Despite "unparalleled" work, Robertson was let go in May during a "purported reduction in force" -- all because of her race, the suit alleges. Robertson seeks damages against People, parent company Time Inc. and her supervisor, former executive editor Betsy Gleick.
"We're hoping that ultimately we will have a jury trial and the jury will send a message to Time Inc. and People Magazine that you cannot discriminate against people based on the color of their skin, and that includes making discriminatory decisions about what articles and stories will go in the magazine," Robertson's lawyer, David Gottlieb, told The Huffington Post.
A People spokesperson declined to comment.
Since 2010, just 14 of 265 covers "focused on African-American individuals," according to the suit, and just three of the 25 Most Beautiful Person choices since 1990 have been black. And in one of the rare instances that a black person graced the cover, Gleick allegedly obsessed over digging up dirt on Trayvon Martin, the unarmed black teen who was gunned down by a self-appointed neighborhood watchman. Gleick also balked at having three black people in a row on the weekly's cover and cited the importance of stories from "white, middle-class suburbia," the suit alleges.
Court papers assert that Gleick's attitude bled into her treatment of Robertson, who says she was warned by a former executive and a staff writer about Gleick when Robertson was recruited in 2010 from Essence, another Time Inc. publication.
Gleick excluded her from meetings and important emails and gave stories in Robertson's jurisdiction to other senior editors who were white, the suit alleges.
Popular in the Community