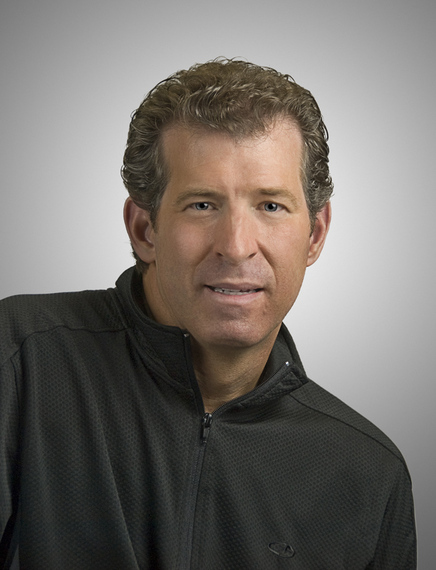 I'm always fascinated by the people I have met who have experience extreme challenges and tragedy, but never give up. They remain so dedicated to their own success that they continue to take massive action towards their goals despite the obstacles.

Would any of the following circumstances slow you down or keep you from attaining your goals?
• Your spouse tells you that your baby really isn't yours,
• Your father is murdered,
• Your grandfather and step-father die of cancer,
• Your uncle is killed in a plane crash

His name is Gary Coxe, and those examples are only part of his true story and some of what he shared with me that he had to overcome by the time he was only 21 years of age. These hardships have allowed me to relate to and help countless individuals in my successful career as a Life Strategist and Best-Selling Author. Moving forward, past huge tragedy, pushed him to take massive action toward his own goals and has allowed him to help others do the same.

Gary is typically up before the crack of dawn, and he says he would challenge the Energizer Bunny in endurance. During a recent three-year period, he did nearly 600 live presentations, and he remains motivated now more than ever. His love for aviation has enabled him to pilot his own aircraft to many exciting destinations. Gary has become a regular on the TV show, The Doctors, and he make numerous other TV appearances showing others how they too can move forward and achieve ultimate success.

Here are a few things Gary did to achieve success: He mastered the skill of putting his past in the past. Secondly, he religiously writes and rewrites his goals first thing, every single day. This is not a to-do list, but rather a list of specific things. Finally, Gary sometimes works 100 hours per week. He says he is obsessed with work because he loves helping people.

When I asked him how can people achieve their goals in 2016 he gave me some valuable advice. "People often say they want to succeed, but they have way too many things on their plate. You have to learn to say 'no' to yourself and others, and let go of some things...often things that you love doing. It might mean eliminating television, nights out, or other hobbies. Figure out the areas of success you want, devote tons of time to these areas, and get rid of the other stuff that fills up your time." I'm always looking for people of Action that will inspire and motivate the masses. Gary Coxe definitely fits this description.
You can find more about Gary Coxe at http://www.garycoxe.com. FB, Twitter

Minnie Blessings,
Dr. Cheryl "Action" Jackson
Founder
www.MinniesFoodPantry.org
www.CherylActionJackson.com
Calling all HuffPost superfans!
Sign up for membership to become a founding member and help shape HuffPost's next chapter