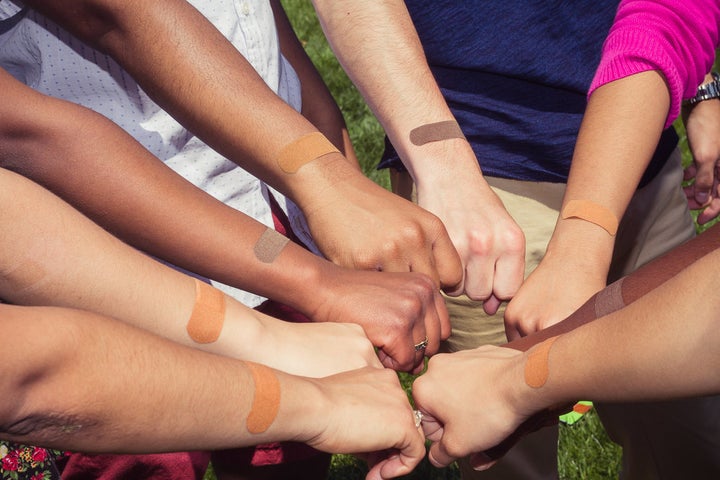 Toby Meisenheimer said he didn't think twice when he reached for a Band-Aid after his four-year-old son, Kai, got a cut on his forehead in 2013.
"It stuck out like a sore thumb," he told The Huffington Post about the bandage he put on his son's head. Meisenheimer, who is white, adopted Kai, who is black.
"Clear [bandages are] not a decent alternative in my opinion, " he said. "We can choose from the cartoon bandage world or a bandage that matches my skin and that's it."
He took a photo of Kai and posted it on Facebook to express his disdain for the lack of bandages for people of color. His sister commented on the post that he should start his own bandage company, and he did.
After finding only one other company, which is located in the United Kingdom that made varying shades of bandages, Meisenheimer decided to create Tru-Colour Bandages. Using his own funds he designed three different shades of brown bandages to represent various skin tones, and he ensured that the bandages were all flexible and sterile.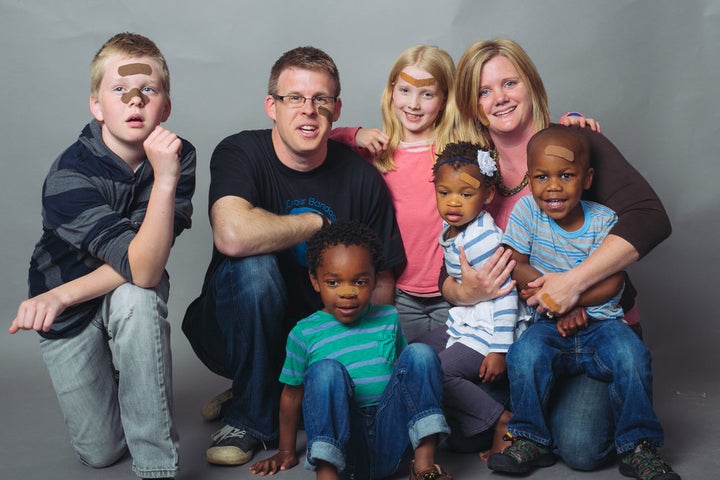 The Chicago father has two biological kids, three adopted black kids and one black foster child. He told HuffPost that he knew there would be certain challenges when he began adopting in 2009, but he didn't think he would find inequality in healing.
"I just want my kids, who are already gonna struggle with the fact that they don't have the same skin color as their dad, I want them to see they were made as just as authentic and just as beautiful and the bandage market needs to reflect that," Meisenheimer said. "There's something special about what a bandage does in terms of the connection between a parent and a child at the right moment in time where there's hurt, there's pain and a grown up can show up and provide care and love in the form of a bandage."
Before Tru-Colours went on the market last year, Meisenheimer wanted to get his son's reaction to the product. He placed a regular Band-Aid and a dark brown Tru-Colours bandage on Kai's arm and asked him which one he preferred.
"He pointed to the Tru-Colours bandage and said, 'This bandage is for me, dad. This one matches me,'" Meisenheimer recalled. "He could identify… a four year old could at least articulate, 'this was meant for me.'"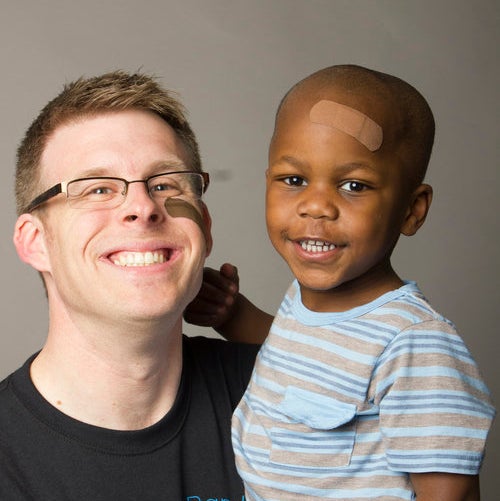 The dad told HuffPost that even though he's white, he has no problem wearing the brown bandages, which he sells through Amazon.
"This is what people of color have to do in reverse," he said. "Their bandage choice is one that has to stand out. Why can't I stand out to show my support for identification for the fact that hey, this is kind of messed up and it doesn't have to be. And I consider it a privilege to be noticed and have someone say, something is different with that bandage. Well... it is. And I'm ashamed to say I was 38 before I noticed it in reverse myself."
Follow HuffPost Black Voices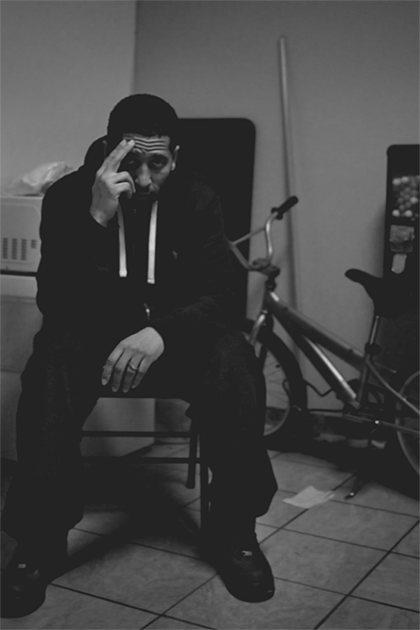 Tapered Throne: A Portrait Of Oakland's Black Barbers
Support HuffPost
Every Voice Matters
Popular in the Community