In just one month, I'm leading my first tour to Cuba, and I'm thrilled to go back to this little tropical island and experience the warm optimism of its people. Everywhere I went, Cubans were kind-hearted and friendly and full of energy, even the most elderly. That energy inspired the theme for the tour: "Out with the old energies and in with the new." Despite poverty and difficulties in their day-to-day lives, no one complained -- it's just how it is, and it isn't worth being unhappy about. These photos capture a little of the heart of the Cuban people I met and observed: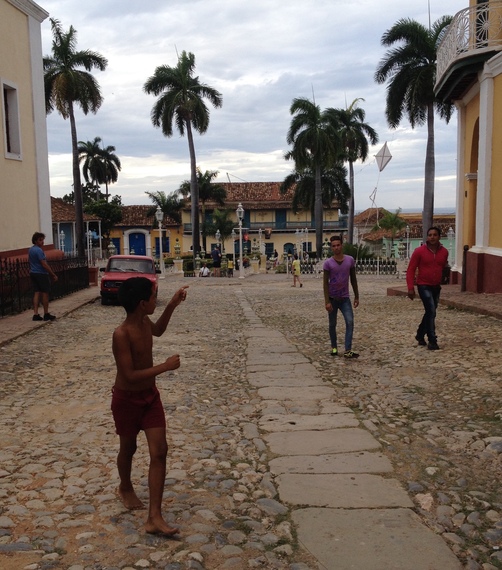 A young boy flies a kite along the cobblestone streets in Trinidad's main square - this Cuban town just marked its 500th birthday.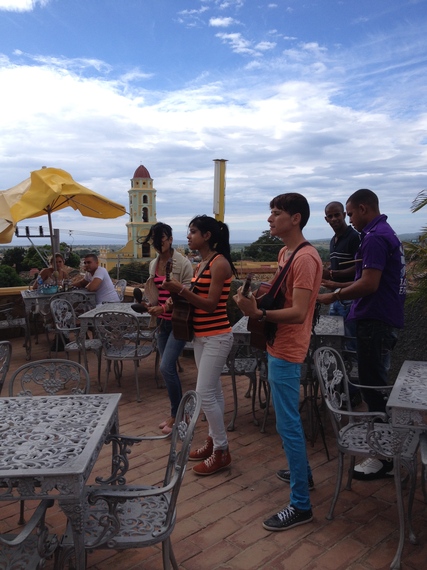 On a windy rooftop near the town square of Trinidad, a young group of musicians plays original Cuban music at a restaurant.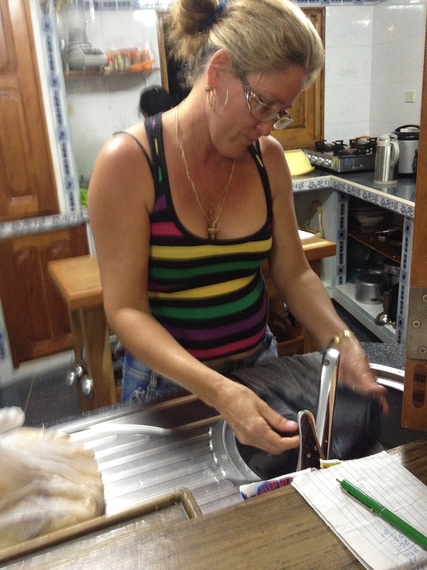 The owner of a small B&B in Trinidad had just finished making dinner for us when she noticed I had a spot on my jacket- despite my protestations, she insisted on washing it out for me.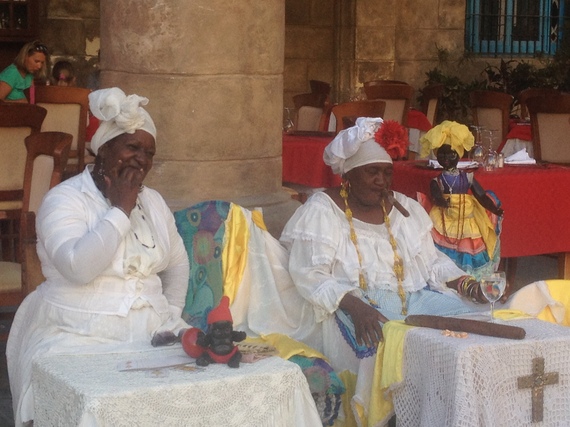 In Havana's Plaza de Catedral, these cackling ladies take photos with the tourists, holding up foot-long stogies and looking like they are having fun every minute.

At the world-famous Tropicana nightclub, the security guards wait for the floor show be over and the guests to come pouring out.

At the historic Hotel National, a Cuban man poses with a statue of Nat King Cole, a frequent visitor to the island. The hotel bar is filled with photos and memorabilia of decades of prominent American visitors, even in the last half of the 20th Century.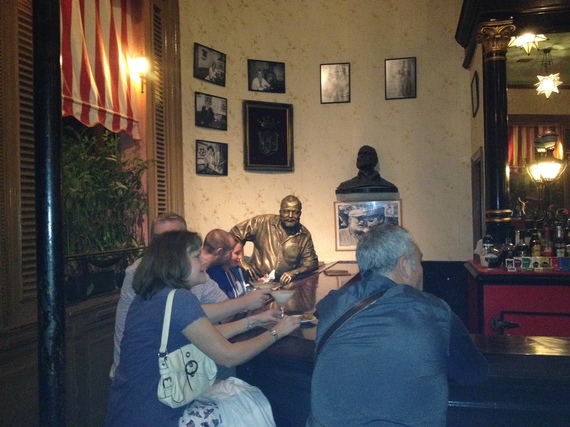 At the bar of La Floridita, where they invented the daiquiri, an amused brass Papa Hemingway overlooks the brisk trade.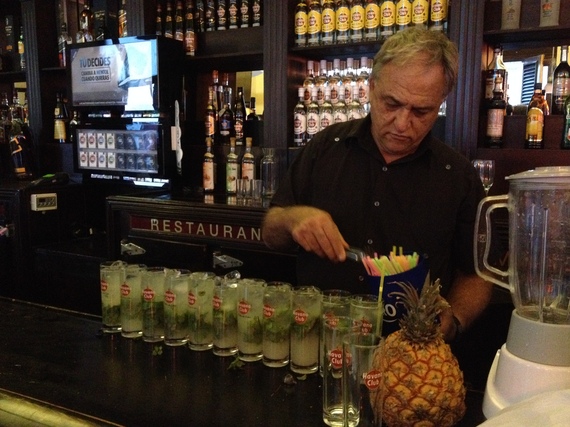 At Dos Hermanos Restaurant, the bartender stays busy with a constant setup of Mojitos and a friendly attitude.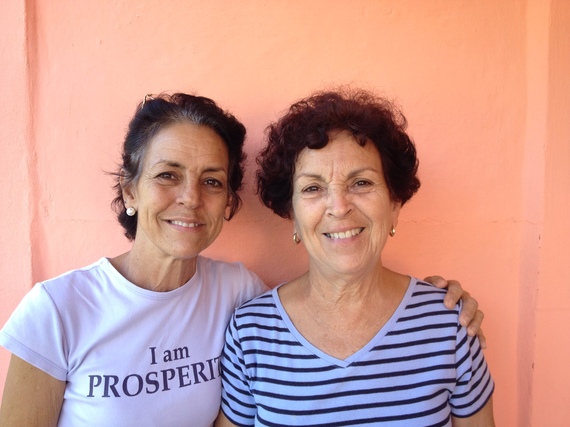 This T-shirt was a little heartbreaking and a lot inspiring for me. We are so very lucky here, and yet we take so much for granted. The warmth of these women was so powerful and I was very grateful to get to meet them. They embodied the spirit of all those I encountered, ensuring that my first visit would not be my last.
All photos ©Halle Eavelyn, Spirit Quest Tours