From the opening seconds to the credit "outtakes," each episode of People of New York points its satirical lens squarely at the inanity of New Yorkers' favorite obsession -- ourselves.
Funny right out of the gate, even the introductions are on point:
"Hi. My name is Lauren. Lauryn. With a 'y.' And an 'o.' And two 'o's' And a 'w."

The rapid-fire title changes with every absurd addition to "Lauren's" "Loorywn's" name as the vapid socialite struggles to brand herself are exactly the quick, self-aware winks that drive this biting mockumentary style parody of Humans of New York.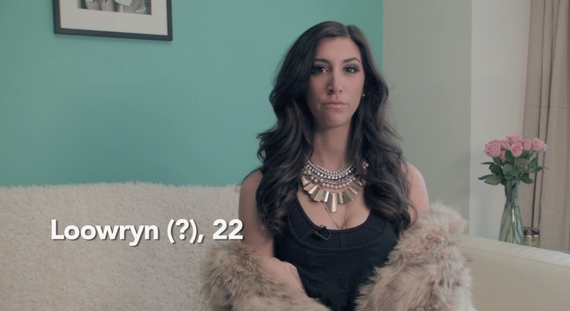 If you're somehow unfamiliar with HONY (all the cool kids use abbrevs), the photography blog turned cultural sensation with over 20 millions followers has spawned a NYT #1 best-selling book, countless think pieces, and an army of copycats, imitators, and oh so many parodies.
But nothing quite like this.

Recently funded on IndieGoGo, the five episode comedy web series helmed by creator and star Jessie Komitor (Deadbeat) and produced by Mark Berger (Hedwig and the Angry Inch), skillfully navigates the tropes of the people that call this diverse city home while remaining fresh and surprisingly relevant; something the "hipster as interesting" web series genre has been sorely missing lately.
Komitor's spot-on portrayal of everyone from a teenage Bronx thug with a secret passion for dog parks to an overbearing Jewish stay-at-home mom from Westchester are uncomfortably accurate. Not surprising from a resident New Yorker and the tap dancing wunderkind that brought us the quirky meet-cute hit "Q Train Connection."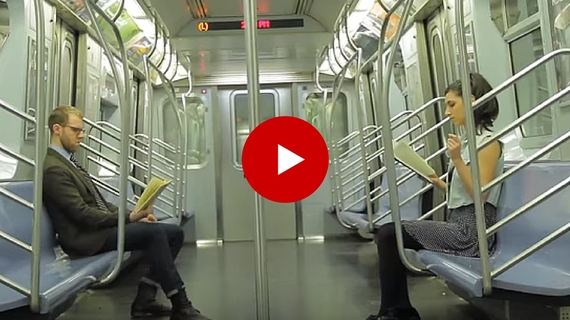 Komitor clearly gets this city, and the people crazy brave enough to call New York home.
Particularly savvy when parodying millennials and their one-sided relationship with social media ("Victory & Bobbie"), PONY shines a subtle, steady light on New York's surreal obsession with itself, and the results aren't pretty.
Warning: New Yorkers, watch this web series at your own peril. You might just see yourself.
Owing a nod to other breakout web series--HBO's High Maintenance (each episode is named for the quirky New Yorker it lampoons) and Comedy Central's Broad City--People of New York is a welcome addition to the expanding library of smart, self-aware comedies struggling to bottle the magical mix of what makes New York City so damn fun to live in.
Even if you're a little crazy.
The newest episode "NANCY" premiers Jan 26th with new episodes releasing bi-weekly.
Related
Popular in the Community