PARIS -- Sunday mornings in Paris are regularly quiet and meant for long meals indoors with family and friends. This Sunday was more somber than usual, but was still filled with love and unity.
Thousands gathered at Paris' iconic Place de la République to commemorate those who lost their lives during the spate of terror attacks that plagued France in 2015 -- the January attacks on the Charlie Hebdo offices and Hyper Cacher grocery store, as well as the attacks on various locations across Paris on Nov. 13.
Several offered free hugs to help spread love.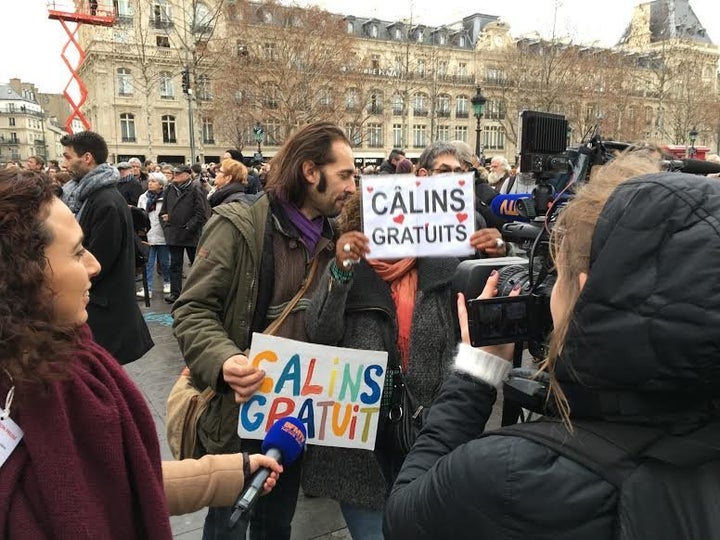 "Love is stronger than hatred," one woman said. "We are here for those who lost people during the attacks. We need this in France today."
She explained that she began visiting the square and offering "calins gratuits," or free hugs, after the Charlie Hebdo and Hyper Cacher shootings last January. She began showing up more regularly after the November attacks.
"We're here to comfort people," she added.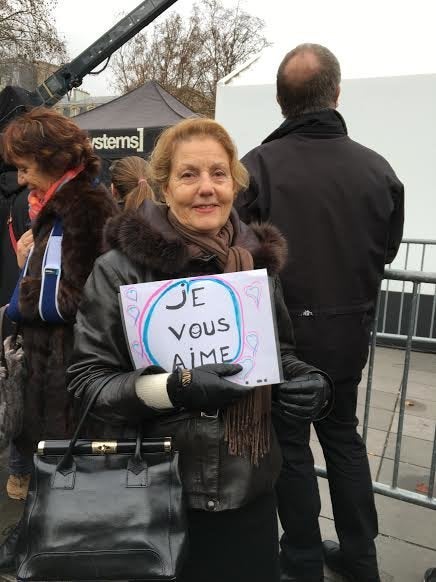 The ceremony began around 11 a.m. local time with famed French singer Johnny Hallyday performing a rendition of "A Sunday in January," a song written about the attacks one year ago.
The city of Paris invited around a thousand people to attend, including those injured in the terror attacks and families of the victims, Le Parisien reported.
A large monitor placed in the square allowed scores of others to watch the proceedings.
The city also planted a 33-foot-high oak tree in the middle of the plaza. Later in the day, around 5 p.m., French President François Hollande and Paris Mayor Anne Hidalgo returned to light up the tree.
Sunday's event concluded a series of commemorations that took place last week. Authorities unveiled a memorial plaque outside of the former Charlie Hebdo offices on Tuesday. On Saturday, the government also held a ceremony outside of Hyper Cacher.
Many remarked on the heavy police presence at Sunday's ceremony.
"Today is far different from the spontaneity of past marches," one woman was overhead telling another attendee.
The Place de la République, once a rather forgotten and decaying monument in Paris, became the symbolic epicenter of the fight against violence and extremism after last January's attacks. Graffiti covering the plaza's statue has now been eclipsed by flowers, candles and messages of solidarity.
France instituted a three-month-long state of emergency following the Nov. 13 attacks. In addition to an uptick in arrests and searches without a warrant, the government also intensified its security presence around Paris. Security is now present at the entrance of every large store, including grocery stores, with police searching bags and scanning people with metal detectors.
PHOTO GALLERY
Paris Attacks
Calling all HuffPost superfans!
Sign up for membership to become a founding member and help shape HuffPost's next chapter