It's worth exploring every last option before calling it quits on your marriage -- but sometimes, there's nothing you can do to keep an unhealthy relationship afloat.
Below, men and women who blog for The Huffington Post share their last-ditch efforts to save their marriages before finally calling it quits.
I invited him over for a romantic dinner and it was anything but romantic.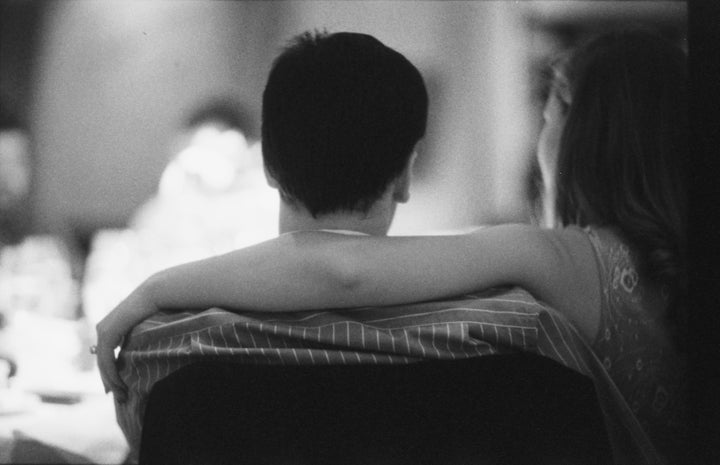 "My then-husband and I had sold our home and my daughter and I had moved into a new place, but I still held out hope we could make it work and get back together. So one night, I hired a babysitter, made a delicious dinner (bottle of wine included) and invited him over for a romantic evening. During dinner, he talked constantly of 'his new life' and how our marriage wasn't working -- all due to me. I remember him saying, 'If only you had been better at this' or 'If only you had been happy just being a military wife and hadn't wanted to build a career.' That was our last dinner and our last conversation as husband and wife, because I realized no matter what it just wasn't going to work. We simply weren't a good fit for each other." -- Honoree C.
I gave my wife permission to continue her affair.
"My last-ditch effort followed a series of first, second and third-ditch efforts. First, I decided we could survive her affair by patiently awaiting its' end. Second, I began to address my issues; I was codependent and resented being the primary caregiver. Third, I arranged to renew our vows in surprise ceremony because I thought she was willing. For my last-ditch effort, I actually suggested she let the affair run its course and I would wait until it was over. These efforts did not make any difference; they only increased my role as a doormat in the marriage." -- Chris B.
I considered plastic surgery to save my marriage.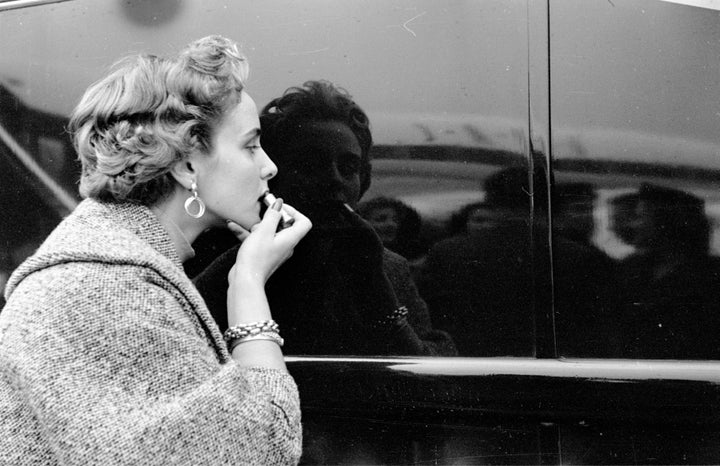 "I'd describe the final years of my marriage as aiming darts on a target that never hit the mark. Each dart represented effort: therapy, dolling myself up, getting long, fancy, nails that I'd never had. I wrote 14 handwritten love letters for every day that I was gone on a trip with our daughter, complete with a playlist of meaningful songs in our lives. I even contemplated plastic surgery, which isn't me at all. In between, we went on weekend getaways and had long evenings talks on the back porch. It became clear to me that I wasn't changing enough and would need to morph more to accommodate our almost 20-year marriage. Eventually, I decided I did need to change but for my children and myself: I asked him to move out and divorced him. That dart finally hit the bull's-eyes. Besides having my children, it was the best decision I've ever made." -- Clara H.
I asked him to take a romantic trip with me and ended up going solo.
"I knew my marriage was over the night before my husband and I were to leave on a one week trip to Borneo. We had been fighting all week (well, really for the past four years, but it had reached a real point of no return in the last week). I was counting on this trip to get our marriage back on track. We had always traveled well together. But when midnight approached my husband announced that we were no longer married and he was not going on the trip. The next morning I woke him up and begged him to go. He refused. I went by myself. It turned out to be an amazing week. I made new friends. I learned how to navigate public transportation. I went scuba diving and saw thousands of fish circling around me. I stayed out til 2 a.m. drinking and eating fresh seafood with fellow travelers. When I got back home, I told him it was over." -- Julie M.
We tried (and failed) at marriage counseling.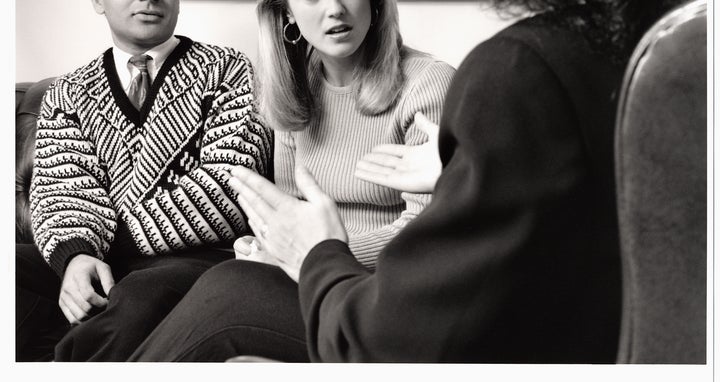 "We had tried marriage counseling many rounds. About three. And by the third go-round, I didn't have it in me to keep beating what seemed to be, a dead horse. The third time we tried a different therapist. I felt like she was doing therapy right out of some book she read the night before. I listened to her and did what she asked, and so did he but a few days after, we would fizzle out. It wasn't simply making changes but grueling hard work, and from my end, I didn't feel like my ex was seeing all I was doing to help things. Perhaps he felt the same way." -- Laura L.
I asked my wife to travel the world with me instead of divorcing.
"I returned from a business trip and sat on the floor with my wife and said, 'I realized while I was in Europe that our marriage is dead.' She said she had realized the same thing. It wasn't even in my mind we'd get divorced, though. I told her, 'let's sell the house and travel the world with the kids.' But we had run our course. We'd met at 23. We were now hitting 40. Nothing could 'fix' it. It was better for both of us to fly. And we did." -- Adam G.
I overheard my husband telling our friends that the marriage was over and pretended I didn't.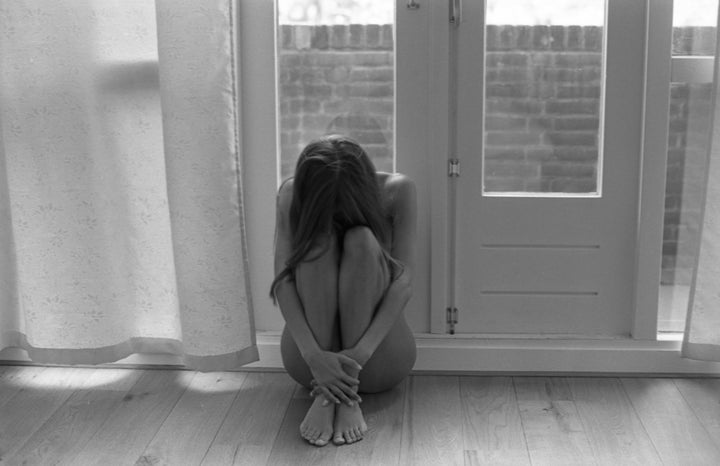 "A clue that it was over came in a hushed tone on a balmy evening. As I sat on the grass of our front yard I overheard my husband tell our mutual friends, 'Patty knows we won't be together much longer.' I wanted to believe it was the whiskey talking and never mentioned it to him. The last clue and negative quality I overlooked was the most obvious: he wasn't nice to me anymore and didn't want to spend time with me. I finally learned actions speak louder than words." -- Patty B.
After separating, the kids and I moved back in with him and tried to start again.
"I moved back in the last time. We had spent the majority of the summer after my youngest child was born separated. I was heartbroken that he was missing the majority of her newborn days and milestones. He seemed distraught as well and vowed to change his ways. I moved into the new family home he had purchased us hesitantly and hoped he would fulfill his promises to amend his ways. That was in August. By mid-October, I knew things were not going to get better and left for good. All was not lost, though, as we can now co-parent peacefully, and we work much better in that capacity. " -- Lindsey L.
Related
Before You Go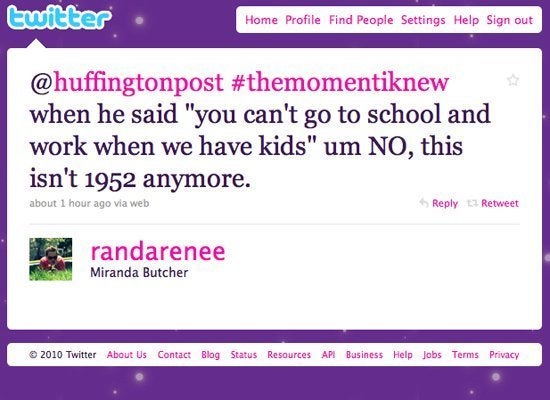 The Moment I Knew