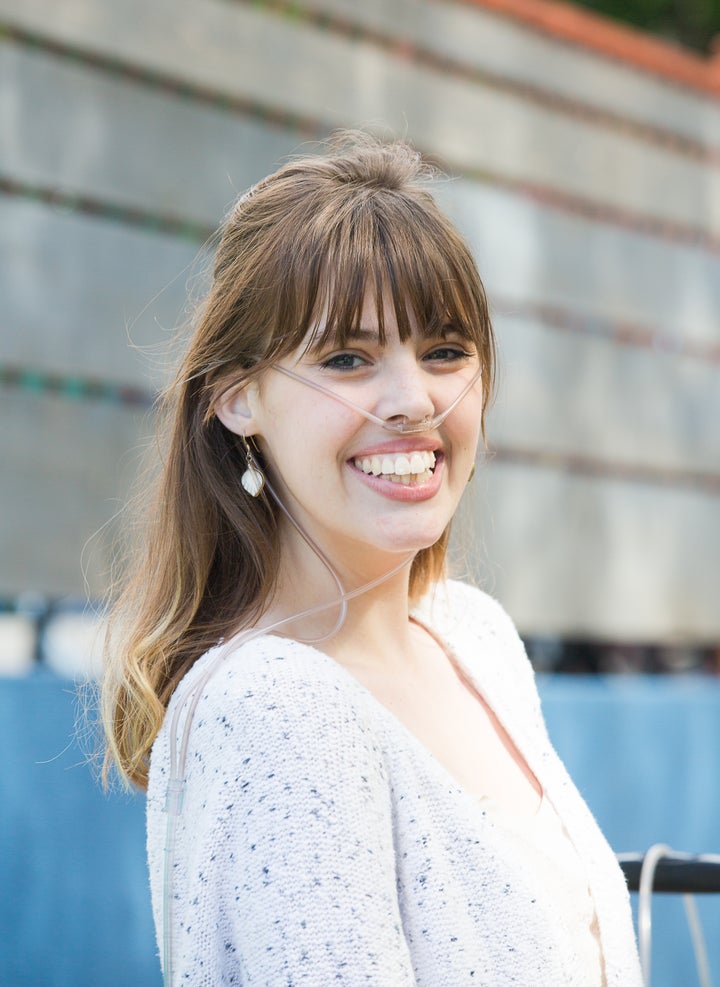 In the business of moving, we are part of people's lives and their new beginnings each and every day. We meet all kinds of individuals and want to recognize those that move us.
One truly moving person is Claire Wineland. Claire turns 20 years old this week and was born with cystic fibrosis. In her short life, Claire has undergone more than 20 surgeries, survived months in a coma on mechanical ventilation and was also a Make-a-Wish recipient. This is not, however, what characterizes or defines her. Claire has dedicated her life work to making a difference in the lives of others living with cystic fibrosis.
When she was just 13 years old she founded Claire's Place Foundation, a 501c3 non-profit organization designed to help children and families affected by cystic fibrosis. Over the past seven years she has helped dozens of children and families affected by the chronic illness. Claire's Place Foundation is a way for Claire to give back with hope, strength, and joy. In her own words, "I know my life will be shorter so every day has meaning." She strives to find new ways to help the cystic fibrosis community and other children afflicted with chronic illness.
Without a doubt Claire has been more places and accomplished more than most teens! So, in celebration of Claire and "Claire's Place" we would like to share 20 places where you will find Claire, Claire's Places….
1. Seventeen Magazine's 17 Power Teens
16. Hanging out with Actor Justin Baldoni
17. Sipping tea with a good book or hanging out with friends
18. Decorating her hospital room
19. Posting photos, videos and inspirational messages on Facebook
20. At Claire's Place next fundraiser, Glow Ride on July 29th
Claire, you inspire us everyday and we are so happy to know you. Happy Birthday!
Popular in the Community