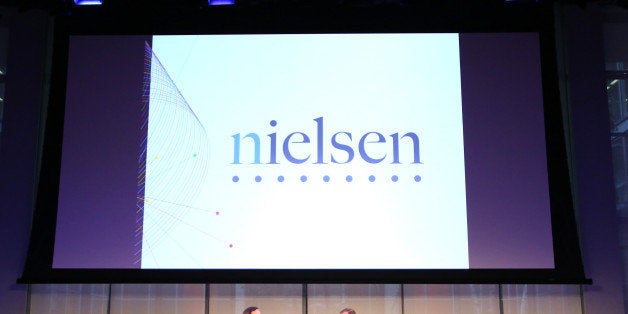 Americans both young and old are continuing to shift away from television and toward digital video, according to Nielsen's Total Audience Report, published Wednesday.
Though overall video viewing is up thanks to a plethora of new online services, fewer people are sitting down in front of a television set and a growing number of households -- roughly 2.6 million, or 2.8 percent -- are becoming "broadband only," forgoing cable and broadcast signals altogether. In the third quarter of 2014, the average viewer watched 141 hours of TV a month, down 6 hours from the same time last year, and a full 12 minutes less per day.
Digital, on the other hand, has shown strong growth over the past year across all age groups, with viewership up 53 percent among people 18-49, up 62 percent among people 25-54, and up 55 percent among those 55 and older since the third quarter of 2013.
"Declines in traditional TV viewing have us all searching for the audience, trying to explain the shift away from viewing and away from content," Dounia Turrill, senior vice president of client insights for Nielsen, writes in the report. "Increased opportunities for content discovery on digital platforms, through over the top services, or through media companies' providing their content online, accessible across an array of devices, all provide a vast media playground for the consumer who is now in control of what they watch and when they watch it."
Read the full report from Nielsen [PDF].
Calling all HuffPost superfans!
Sign up for membership to become a founding member and help shape HuffPost's next chapter