Whether planting trees in New Orleans or picking up trash in Tehran, one of the most effective ways to heal disaster-struck and neglected places is through community led and driven action. The folks who take care of their local environments and communities are not famous. But we could all learn from their bold actions.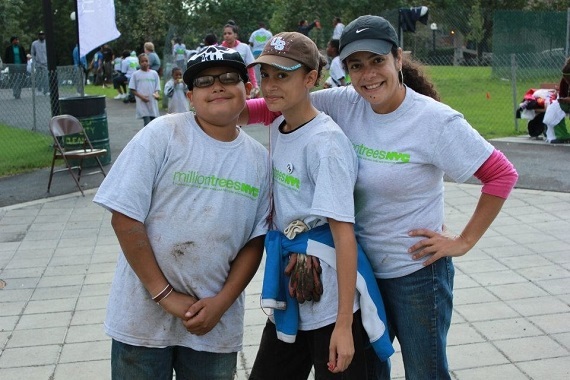 Nilka Martell lives in the apartment in the Bronx where she grew up. One morning, after being laid off from work, she stared out her kitchen window at the garbage in the vacant lot across the street. She decided she'd had enough. She convinced her two kids to go out with her and pull out the weeds and pick up trash and dog waste. Neighbors would walk by and ask why they were bothering to clean up a place in the Bronx. But eventually the neighbors joined in and the efforts expanded to planting flowers and trees and taking care of not just the vacant lot but their city block. Today Nilka has her own non-profit--Getting Involved, Virginia Avenue Efforts, Inc., orG.I.V.E. -- and she, along with her kids and neighbors, are expanding their greening efforts to the Bronx's new Concrete Plant and Starlight Parks.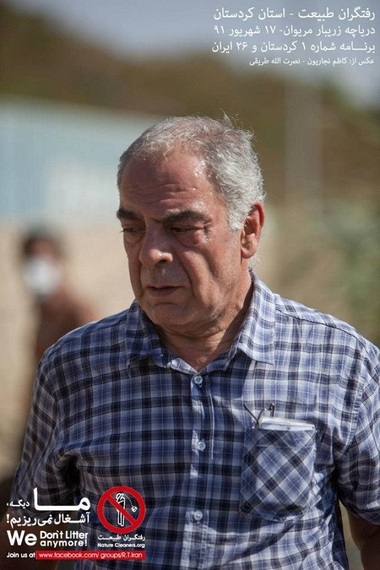 As a child, Kazem Nadjariun spent his summers by Chooret Lake in the countryside north of Tehran. When he returned to Iran after living in Germany for many years, he brought his family to the village and lake he had enjoyed as a kid. But he was disheartened to see the litter along the lakeshore. Like Nilka, he corralled his family into cleaning up the litter. When he posted photos of his family's lakeside cleanup activities on Facebook, Nadjariun spawned what has become the Nature Cleaners movement across Iran. Now working in 31 Iranian states, Nature Cleaners volunteers pick up trash in popular public spaces like parks, historic sites, and amusement parks, and educate passers-by about cleaning up their city and country.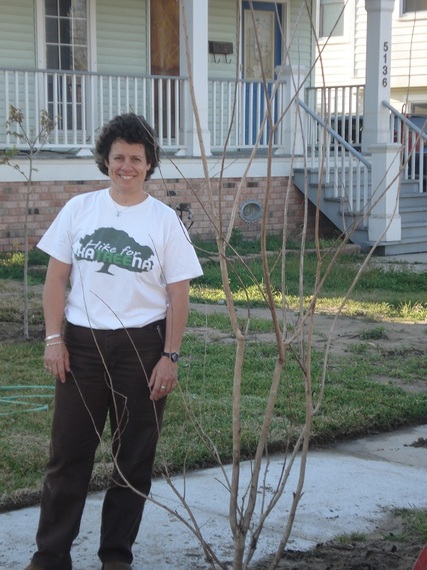 This New Orleans resident and former FedEx truck driver got to know many of the house-bound elderly residents along her route in the Lower 9th Ward. They depended on her not only for getting their medications but simply for the opportunity to chat. During Katrina, as Monique listened helplessly to the trees crashing down on her home, a wall of water engulfed the Lower 9th Ward drowning the house-bound elderly on her delivery route. Afterwards, seeking solace, Monique quit her job and hiked the 2175-mile Appalachian Trail. Upon returning to New Orleans, she formed a tree planting non-profit called Hike for KaTREEna, and galvanized hundreds of New Orleans residents to plant trees across the city. The trees--and the act of people coming together to plant and care for the trees-- have played a critical role in the resilience of New Orleans.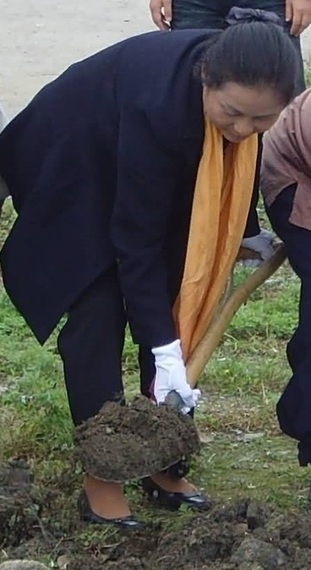 Like Monique Pilié, Nam-Sun Park has experienced natural disasters. In 2000, she witnessed a devastating forest fire, which left nearly 24,000 acres of forest in ashes and forced residents of Donghae, South Korea to evacuate by boat. Two years later, Typhoon Rusa struck Donghae, leaving dead bodies and debris in its wake. After helping to direct the immediate relief efforts, Park led residents in replanting seaside village groves. Today coastal plants and birds have returned, and the local residents association cares for the trees and conducts annual ceremonies to remember their ancestors at the seaside grove.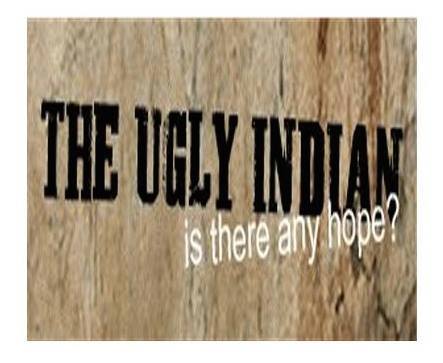 In India, where it can feel like even the tiniest public space is overrun with garbage and the stench of urine, volunteers join in The Ugly Indian "spotfixes." We don't know their names because they don't allow any one person to take credit for their work. But if you subscribe to their Facebook site, you will know when and where to show up for one of their cleanup actions defying the ugly Indian stereotype in Bangalore, Ahmedabad, and a growing number of cities in India and Pakistan. It is nothing less than a movement of people who are transforming India's eyesores to pocket parks--with planters, pathways, dustbins, and yes, urinals.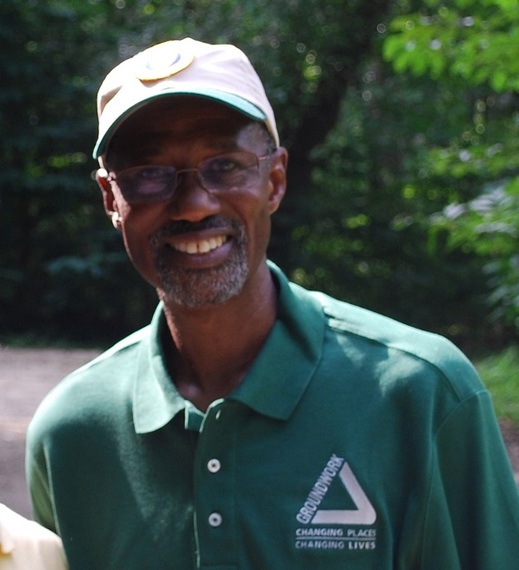 Dennis Chestnut was not allowed to swim in the "whites only" pool in his Washington DC neighborhood as a kid. But he claims he got the better end of the deal. Dennis and his friends swam in the local creek, where they encountered frogs and snakes, and learned to love nature. Years later, Chestnut led a community effort to transform the banks of his beloved creek into Marvin Gaye Park. Today, he is a moving force behind multiple community efforts to restore neglected sites in his Anacostia neighborhood, including DC's notorious Kenilworth Landfill and Fort Mahan, which was part of the Civil War Defenses of Washington DC.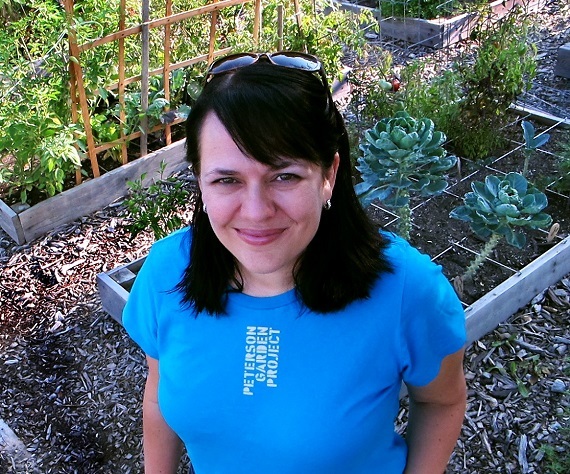 In 2010, LaManda Joy was enjoying a successful career as marketing executive. She would often stop by her neighborhood butcher shop in Chicago, where a photo of a World War II Victory Garden caught her eye. One day it dawned on her that a nearby vacant lot was the exact spot where the Victory Garden had once stood. Shortly thereafter LaManda quit her job to devote herself full time to discovering vacant lots and converting them into Pop-up Victory gardens. Today, LaManda's Peterson Garden Project, named after and inspired by the original Chicago Victory Garden, empowers people to grow their own food and community in eight Chicago community gardens.
Calling all HuffPost superfans!
Sign up for membership to become a founding member and help shape HuffPost's next chapter