The pregnant reality TV has always had her critics ― she is a Kardashian after all ― but ever since announcing that she's expecting her first child with NBA player Tristan Thompson, the internet has been unrelenting.
The Good American designer and sisters Kim and Kourtney are currently traveling in Japan for a girls trip before she's set to deliver sometime in March. The mom-to-be has been posting photos from the trip of herself cradling her baby bump, which for some reason ignited a backlash.
"People are very opinionated about my bump," she wrote on Twitter. "I choose to cradle my bump because it's mine. I've waited for this very short moment for years. I have only months to enjoy this phase in my life, so I will touch my bump and love my bump as often as I choose."
She went onto assure her followers that she took every precaution, writing, "I'm allowed to travel according to my dr. Of course before our flight I took all the precautions and got my body checked from my dr and I'm completely healthy.
"I wouldn't put my baby at risk any way," she added.
There are some risks to flying while expecting if complications surround a pregnancy. But otherwise, the American Pregnancy Association says it is "generally safe" to travel throughout a pregnancy.
Kardashian has long struggled to get pregnant as Kim, Kourtney and now sister Kylie have welcomed new additions to the KarJenner family.
The family's reality TV show "Keeping Up with the Kardashians" documented her troubles conceiving with ex-husband Lamar Odom. After undergoing fertility treatments, Kardashian seemingly gave up at a certain point, saying she was "fake trying" to get pregnant as her marriage began to crumble.
So after all that hardship and heartbreak, if Khloe wants to soak up every last moment of her pregnancy, even while traveling in her third trimester, why don't we just let her.
Before You Go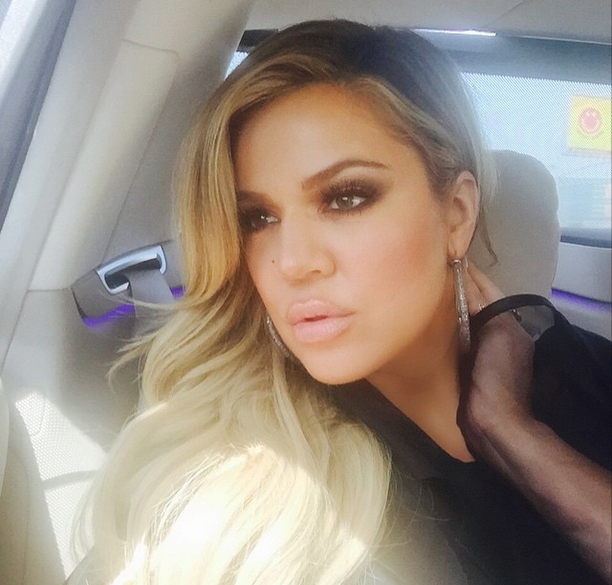 Khloe Kardashian
Popular in the Community