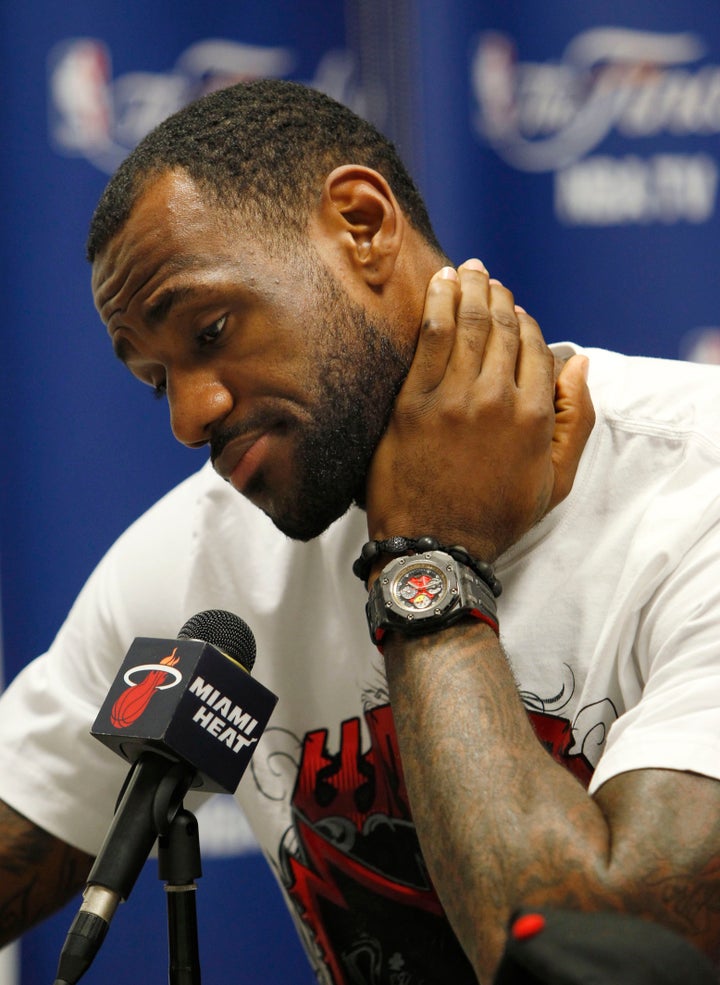 According to Chiefs spokesman Nathan Baliva, the minor league baseball team will hold a "LeBron James NBA Championship Replica Giveaway night" on Thursday. The joke is that the rings, just like the one LeBron didn't win, are non-existent so fans won't really receive anything.
It is explained in the team's press release that the "giveaway" will be a part of a real promotion celebrating the Chicago Bulls' six NBA titles in the 1990s:
The Peoria Chiefs have added a LeBron James 2011 NBA Championship Replica Ring Giveaway to all fans on Thursday June 16 to enhance the Salute to the 1990s Chicago Bulls Championship Teams Night. The replica ring, which like LeBron's is non-existent, will be handed out to all fans through the gates prior to the 7:00 p.m. game against Wisconsin.

Throughout the night the Chiefs will be celebrating a true champion, the 1991, 1992, 1993, 1996, 1997 and 1998 Chicago Bulls. Despite having the greatest player of all time, the most decorated coach in NBA history and two other Hall of Famers, the Bulls always played, and won as a team. There will be video clips of the Bulls titles along with audio highlights and trivia while the team will take the field to "Sirius" by the Alan Parsons Project.

In addition to the LeBron replica ring, the Chiefs are looking into whether or not the game can skip the fourth inning to honor King James who took off the fourth quarter of every finals game.
Vice president of ticket sales Eric Obalil told ESPNChicago.com that they aren't sure if the league will allow it, but if "LeBron doesn't need to show up for the fourth, maybe we won't either."
"All the people that were rooting for me to fail, at the end of the day, tomorrow they have to wake up and have the same life that (they had) before they woke up today," he said.
Popular in the Community