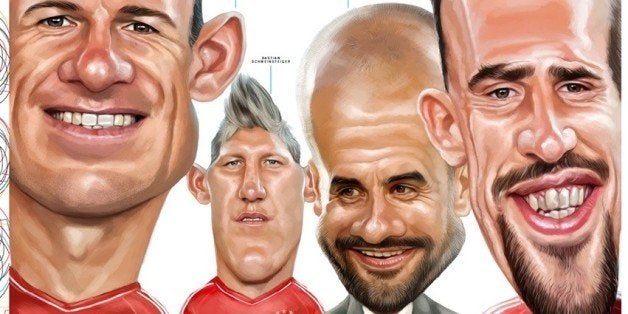 Unlike Tom Cruise in Jerry Maguire, Pep Guardiola didn't have his audience at "Hello." But he did have them at "Guten Tag, Grüß Gott." All it took for the 42-year-old -- on his first day running FC Bayern Munich -- was to address the more than 250 journalists in the Allianz Arena in very passable German, garnished with a Bavarian idiom. The writers marveled at his command of the notoriously difficult language, they laughed at his self-effacing joke ("All the answers for the most important questions are pre-prepared -- if I don't know the questions, I'm kaput!"), and above all, they appreciated the two key messages Guardiola sought to get across. First, he's an obsessive worker determined to arm himself with the communication tools every successful manager needs. According to his brother Pere, Guardiola studied German "like a madman" since accepting Bayern's job offer just before Christmas.
Even more important, however, Guardiola's sometimes slightly ropey German spoke volumes about his humility. No one would have been too upset if "the world's greatest coach" (according to Bayern executive-board chairman Karl-Heinz Rummenigge) had conducted his first presser in English or Spanish, but doing it in the local language drove home the point that he is determined to adapt to his new surroundings.
His low-key speech that day was in marked contrast to the rock-star fever that had gripped Munich (and a hefty chunk of the rest of Germany) before his unveiling. "Buenos dias, Messias!" wrote local tabloid Abendzeitung, with a mixture of irony and admiration. Never before had so much hype greeted an incoming Bundes-liga manager, and Bayern's historic, treble-winning season only amplified expectations. Everyone seemed to be wondering if Guardiola, the man who in just four years made Barcelona the world's best and most aesthetically pleasing team, could usher in an era of European dominance in Munich.
Guardiola was extremely careful to avoid promising that level of success in the press conference and, in the process, made himself seem to be quite a bit smaller than he really is. "It's a gift to be here, a gift that Bayern even thought I could be here," he said with a smile, adding that he had taken the job because of Bayern's "special history" and "high quality of players." His modesty is genuine, close friends and confidants insist, and they point to his background by way of explanation. Guardiola is the son of a bricklayer from Santpedor, a small town in the Catalan hinterlands. "The stereotypical attitude of Catalans ... [is] pessimism," writes his biographer, Guillem Balagué, in the excellent Pep Guardiola: Another Way of Winning. Maybe that's a little strong as far as Guardiola is concerned, since he won every conceivable trophy as a novice manager at Barça. But there's no question that he's prone to self-doubt of the healthy kind. More than that, "his doubt is methodical," wrote Süddeutsche Zeitung's Spanish correspondent Oliver Meiler, "he was never sure. Not even after many titles. And that's one of the reasons for his success: the perennial, manic, at times unnerving search for ways to make football, the unpredictable game, plannable."
When he finished his playing career in 2006, at age 35, Guardiola went on holiday in Argentina. He wanted to meet César Luis Menotti and Marcelo Bielsa, two coaches he admired. He hoped to learn from them before becoming a manager. This unpretentious inquisitiveness has remained with him. It's natural for him to imitate, copy, and absorb everything. His art has been to take all his influences and bring them together in his own superior concept.
Xavier Sala-i-Martín, a professor of economics at Columbia University, has an interesting analogy. He got to know Guardiola's modus operandi while he was working as FC Barcelona's treasurer from 2004 to 2010. "Look at Zara and H&M, the two big European clothes chains," he says. Both have similar business plans: fashionable clothes at affordable prices. But H&M produces their stock as cheaply as possible in great volumes. Half a million yellow pairs of trousers, for example. Zara, a Spanish chain, produces smaller quantities--say, 20,000 pairs of yellow trousers. Production is more expensive, but the stock in the shops changes every week. "If Madonna wears a purple pair of trousers in a concert, there will be purple trousers in the Zara shops the next week," says Sala-i-Martín, "whereas the H&M trousers are still yellow. Guardiola is Zara. He surprises his opponents by making small changes to his tactics each week. An economist would call it flexibility. Pep stands for continuous innovation."
Some would scoff at this description and point out that no team in recent history has been as uncompromising in their approach as Pep's Barcelona, the grandmasters of tiki-taka. It's a fallacy to think that Barça was always playing the same way, insists Sala-i-Martín, because small, incremental variations of their tactics made them untouchable. Guardiola pushed the envelope until only two defenders were left behind in their own half. "Suicidal!" screamed the traditionalists. These days, most top teams have copied that strategy, including Jügen Klopp's Borussia Dortmund and Jupp Heynckes's Bayern, the two German teams that contested the 2013 Champions League final at Wembley. Pushing players forward enabled Guardiola's team to win the ball in the final third of the opposition half; they defended in attack. Getting to the opponent's goal was quicker that way. This "high-pressing" has made football faster, more attractive. It wouldn't be an exaggeration to say that Guardiola has modernized the game.
Many assume Guardiola is out to replicate this winning formula in Bavaria, but he insists he will "adapt 100 percent" to his players and that only "small changes" would be made. Bayern successfully combined elements of Louis van Gaal's possession game and spells of high-pressing in 2012-13, but at times they were very direct and muscular. Guardiola understands that such players as the irrepressible maverick Thomas Müller, a man who defies categorization, or Arjen Robben, the narcissistic winger, would be ill-served by a slavish reproduction of tiki-taka.
Guardiola was heavily influenced by van Gaal and Johan Cruyff -- winning with style and beauty is important for him, but he lacks the two Dutchmen's dogmatic streak. His most important tactical decision at Barcelona offers a good insight. "Pep Guardiola changed the history of football on May 1, 2009," says Sala-i-Martín. There was no game that day, but Guardiola was spending hours locked away in his windowless office in the bowels of the Camp Nou stadium, watching videos of Real Madrid, the next evening's opponent. He stopped the DVD, rewound, played it again. There it was! The best moment in the life of a manager, Guardiola once said, is the moment you find a weakness of your opponent that your team can exploit.
Guardiola called Lionel Messi, his small winger. "Come to the stadium, I have to show you something," he said. When Guardiola played him the DVD, Messi got it instantly: Whenever Real Madrid attacked the man in possession in midfield, their defenders didn't push up. There was a gap of 25 meters between defense and midfield.
The next step, in hindsight, seems obvious. Messi started the Clásico against Barça's archrivals in his customary position on the left but then switched deep inside as a hidden striker, or "false number nine," as football experts would later call the role. Messi proved unstoppable. Barcelona won 6-2 and celebrated a historic result. Even more important was Messi's transition into a "secret" striker, which turned a very good Argentine international into the world's best player. Since that evening, he's been voted the footballer of the year every season. Guardiola couldn't have known it would work out like that; he was simply looking for the best strategy for a particular match.
Barcelona's breathtaking football made Guardiola the most coveted coach in European football, so why did he chose Bayern rather than a club in the English Premier League? Joan Laporta, Barcelona's former president, thinks that Guardiola mistrusts the setup of nouveau-riche clubs like Chelsea and Manchester City, which are controlled by billionaires. "Bayern is not a club with a rich owner who has made his millions outside football and who might decide from one day to the next to go home again," says Laporta.
Guardiola is not naive; perhaps he's not even a romantic. He knows that football is big business these days. But growing up in Barcelona, he was taught that a club should be "mès que un club," as Barça's motto has it, greater than the football team it employs. During Franco's dictatorship, Barça was a stronghold of Catalan resistance. In the stadium, thousands could speak the forbidden Catalan; Real Madrid, the perceived representatives of the state, could be insulted and beaten. "Barça is the Catalan army without weapons," wrote Manuel Vázquez Montalbán. To this day, Barcelona aspire to stress the otherness of Catalonia, be that by having many local players for the side or by playing the game in a special way.
The ability to identify with your team remains an important part of being a football fan in the 21st century. While Barcelona's social relevance has a basis in history, marketing and branding experts are busy creating identities elsewhere. Bayern have had a head start in that respect: They have been actively playing on a heightened sense of Bavarian-ness, on a confidence that verges on arrogance, and have described themselves as "a family" to create a us-and-them dynamic for decades. "We cultivate this polarization," Rummenigge admits, "partly because it means that we have constant media exposure."
According to various studies, Bayern have approximately 12 million fans in Germany -- a number that is dwarfed only by those who dislike the club with equal passion. And the club would not have it any other way.
There are other similarities. Both Bayern and Barcelona pride themselves on developing young players, and both are run as clubs in the pure sense of the word, according to democratic principles. The members -- in other words, the supporters -- "own" the club and elect their presidents. Among the top clubs in Europe, only Real Madrid operates along such traditional lines; most of the rest are privately owned.
Despite all their relentless sporting and commercial ambition and their wish to be a truly global player, Bayern still recognizes their responsibility to their loyal supporters. Season ticket prices for the most hardcore fans are subsidized. Every Christmas, the members of the playing staff are dispatched to visit a fan club, and most training sessions are open to the public. Guardiola, according to Uli Hoeness, Bayern's president, was surprised to hear of that arrangement, but quickly agreed to adhere to the culture of his new club.
It'll be fascinating to see his progress. "It won't be easy for him in the Bayern family," said Guardiola's mentor, Menotti, who won the 1978 World Cup. "But his ideas are good, and he likes the city. I think he's more nervous than he should be; he'll find it easy to communicate. German won't be difficult for him. He is a very 'German' Catalan -- organized, serious. He works and trains hard. His personality suits Munich; it's a good town for him."
As long as he delivers results, that is. Bayern don't expect him to defend the Champions League trophy this season -- no club, not even his Barcelona, have been able to do that -- but he needs to win the league. "The league is the most honest title," said Rummenigge, implying that luck and form are much smaller factors than in the cup competitions -- and that there is no excuse not to win it with Bayern's stellar squad.
Pep's much more demanding task will be to keep Bayern at the very top of European football. Privately, the bosses at Säbenerstrasse expect him to lift another Champions League trophy before his three-year contract is up. It's on that stage that Guardiola will really earn his wages of $13.34 million per season. Or to put it in Jerry Maguire terms, that's where the money must show.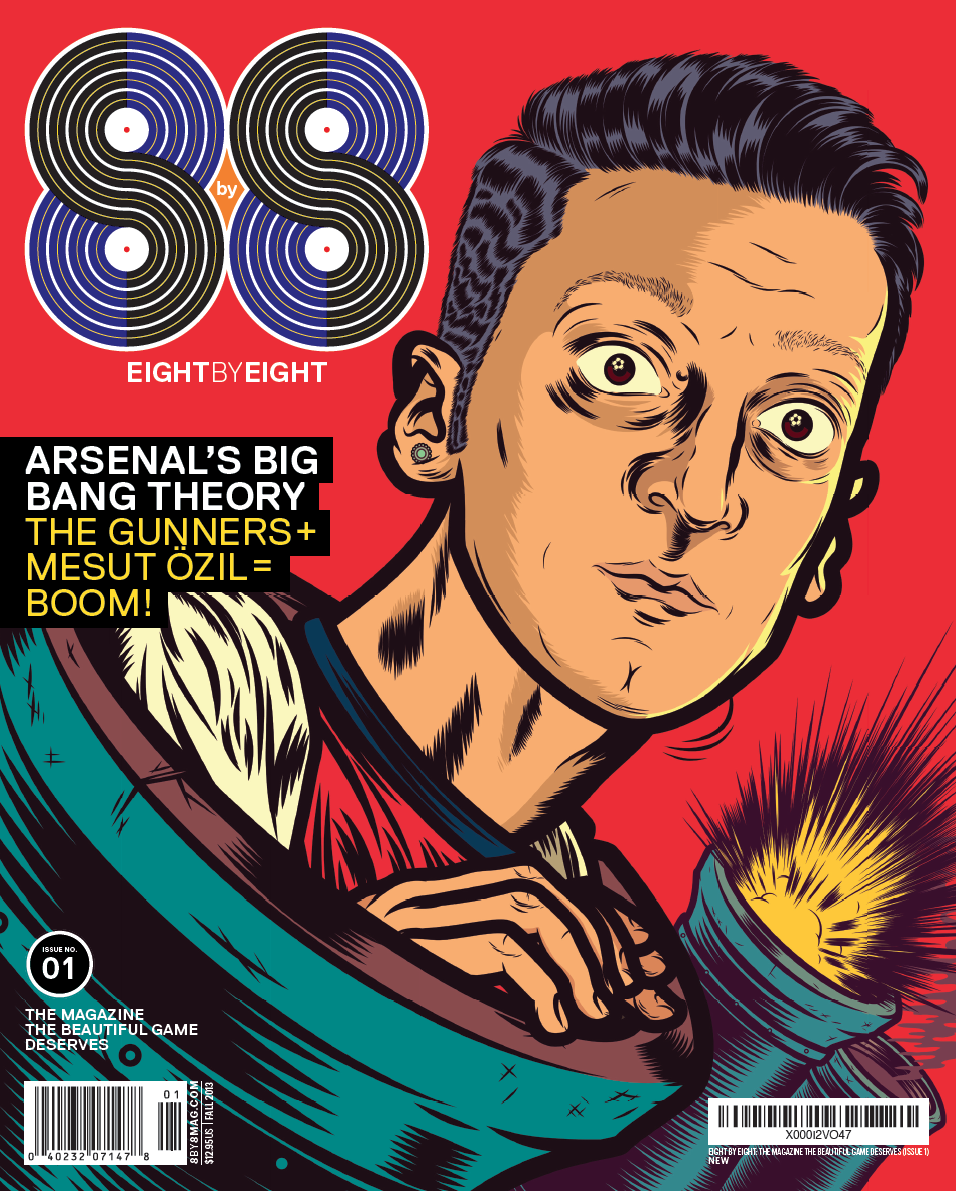 Related
Popular in the Community